Vin Diesel Joins James Cameron in 'Avatar 2', Possibly 3-5
In a surprise reveal via Instagram, Vin Diesel has announced (kinda) his involvement with the next chapter in James Cameron's Avatar universe.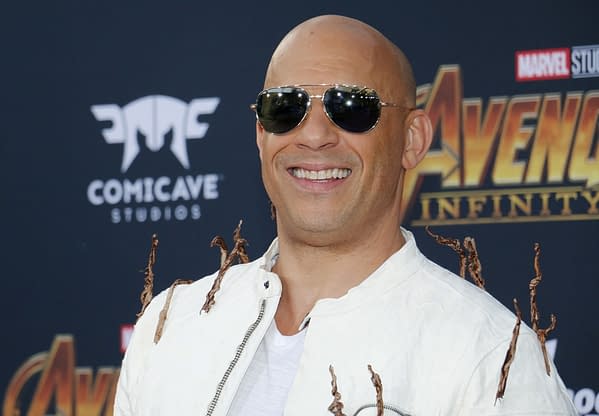 In Diesel's video, the pair are standing together in what looks like a warehouse space, or a mocap studio space (which would make sense). Cameron jokes that they'll have to use the Men In Black "flashy thing" to wipe his memory, and also the viewer's memory. "This is top secret shit," Cameron says.
Vin then says:
"It's long overdue. There's been one person in Hollywood that I've wanted to work with and learn from, and all things come to be, I guess."
"You will learn, grasshopper," Cameron says.
"I am learning now," Diesel growls in character, possibly a tease of who he'll be playing?
You can see the full vid here:
Avatar 2 will be the first of the Fox films in the Pandora universe to be released under the Disney banner, and was even included on the slate of House of Mouse releases teased during CinemaCon. (We of course can't share that image, but you can find it if you search).
We do know what Edie Falco has also joined the universe for this sequel, and that she'll be playing General Ardmore, but that's about it as far as newcomers and details.
And, of course, Cameron's comments that the upcoming underwater Avatar 2 will be "more realistic" than Warner Bros. Pictures' recent Aquaman film directed by James Wan and starring Jason Momoa. You can read about that here.
While no set release date for the film has been mentioned yet, we do know that filming is happening now. We'll let you know what we hear.