Having learned nothing from the last time, WWE Chairman Vince McMahon announced today that he will relaunch the XFL under his new company, Alpha Entertainment founded using $100 million of WWE stock Vince sold to fund the venture. In a press conference, Vince explained the plans for launching the league and addressed in more depth than anything else the league's position on players being "quality human beings," heavily implying that was tied to whether or not they stand during the National Anthem.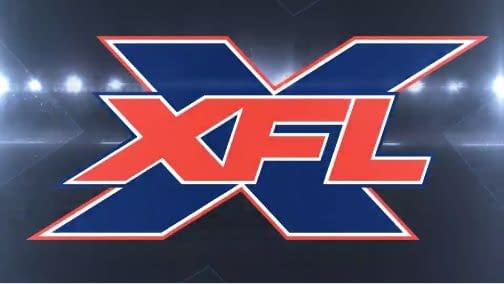 A failed competitor to the NFL, the XFL took all the sleaziest aspects of late-'90s pro wrestling and applied it to football, lasting for one season in 2001 in partnership with NBC. However, the new XFL won't be an X-Treme football league like the last time. Instead, it seems that McMahon is looking to start an NFL competitor that will appeal more to a cross-section of people who think NFL rules and commercials make the game boring and Donald Trump voters outraged by the NFL players' #TakeTheKnee protests against racism and police brutality. The McMahons, longtime associates of President Trump, donated heavily to his campaign, and Linda McMahon was named head of Trump's Small Business Administration after he won.
Another difference between this version and the previous version of the XFL is that this one will take a while to start up, with the league not launching until 2020.
In the press conference, Vince asked viewers what they would do if they could reimagine football. Eliminate halftime? Less commercial breaks? Less rules? Vince promised that the new XFL will present a shorter, faster-paced, family-friendly, easy-to-understand game. It will launch in 2020 with a 10-game regular season and a post-season with a championship game. He promised that XFL will be available to be watched on multiple platforms and asked people to send in ideas to help them figure it out. The league's season will begin in January or February, and the XFL will own all the teams with no franchises. They don't have cities picked out yet.
Asked why now is the right time to reboot the XFL, Vince didn't really answer, just saying "football is America's favorite sport." Asked what he learned from the last attempt, he named "the quality of the play." Asked to elaborate on media plans, Vince basically said that they don't know yet. They're figuring it out as they go along. He said they haven't spoken to any networks or platforms, but that they know there's interest, and are exploring both traditional methods and digital. He said there's interest from everyone, including traditional networks, and that the XFL will appeal to the traditional audience and a younger audience by giving them what they want and how they want it.
Vince said that there are seven months in which there's no football on the gridiron and there's demand for it during that time. He highlighted the quality of the XFL gameplay and its fast-paced nature as being more appealing. He says they'll make their own demand. Vince said they considered using a different name, but kept coming back to the equity of the XFL. Plus, he thinks it's a "cool name." Vince said he thinks the team names will be all new, but he's not necessarily against bringing things from the past if they work. He did leave open the possibility of letting players use nicknames on their jerseys like He Hate Me.
Vince was asked whether ratings drops affected Vince's decision to relaunch now, and he said it didn't, and that they've been planning the relaunch for "many many" years. He said that he decided to launch it himself instead of through WWE because it was too much money for WWE to invest. Vince said that the announcement won't affect his role in the day to day operations of WWE, where he will continue to be CEO and Chairman of the Board. There will be "no crossover whatsoever" between WWE and XFL, including talent. Asked if he would be the face of the organization, Vince said that they planned to hire experienced executives who know what they're doing this time. He didn't ask his wife Linda for any input despite her connections to football.
Asked about concussions and CTE, Vince said that in addition to reimagining other aspects of the game, they will also reimagine safety. He didn't have a lot of details on how they would do this but pushed the idea that "experts" will figure this stuff out. Asked if Vince will bring back bigger hits and how it will be possible to make it both safer and faster at the same time, Vince said they'll listen to "football experts" and implied that they will make the game faster by reducing the time it takes to watch, noting that watching a three and a half hour game is "laborious." The plan is to get to two hours. If only Vince had that same attitude about Monday Night Raw.
Asked if President Trump will support the league, Vince said he had "no idea whether or not Trump will support this." He also said, "as far as our league is concerned, it will have nothing to do with politics, absolutely nothing, and nothing to do with social issues either. We're there to play football. We want really good football. And I think that's what fans want as well. When they tune in, I don't know that they want to be dealing with political issues and things of that nature. They want good football. That's what we're gonna deliver."
Asked if he'll suspend players for political opinions, due to the desire to keep politics out of the game, he said "You know the rules and regulations. There will be a booklet, whatever we can do, to make sure all the players understand the rules, as well as everyone else. We intend for everyone to abide by those rules. As far as the National Anthem is concerned, which may be where you're going now, I think this. The National Anthem is a time-honored tradition which is played to this day and many many years in the past prior to most athletic events in our country and in other countries. So whatever our rules are is what everyone will abide by. There's plenty of opportunity and plenty of ways in which players, coaches, members of the media can express yourselves in terms of your own personal views as far as social aspects are concerned, whether or not it's Twitter or Facebook or whatever. Again, we're here to play football. When we come onto the field, we're here to play football. That's everyone's job."
"As far as the National Anthem is concerned," Vince said, "Again, it's a time-honored tradition to stand and appreciate the national anthem with any sport here in America, and for that matter in any country they do that. So I think it would be appropriate to do that."
Asked if the XFL would extend offers to Johnny Manziel, Tim Tebow, or Colin Kaepernick, Vince said, "The quality of the human being is just as important as the quality of the player," elaborating, "You want someone who does not have any criminality whatsoever associated with them. In the XFL, even if you have a DUI, you won't play in the XFL. That will probably eliminate some of them. Not all of them, If Tim Tebow wants to play, he could very well play."
He noticeably avoided answering about Kaepernick, so he was asked again if Kaepernick will be welcome, and he replied that "anyone who plays the game of football well and meets our criteria in terms of the quality of the human being as well as the player, then why not? As long as everyone abides by the rules as laid down." He dodged directly answering whether the rules will explicitly include standing during the anthem, saying, "There are gonna be a lot of rules and regulations, all of which will be out there for everyone. You're gonna know them before you sign on to XFL, so I would imagine that anyone who signs on is gonna abide by those rules."
Finishing up the press conference, Vince reiterated that there will be no crossover between wrestling and football announcers like last time. He reiterated that he will hire professionals and people who "really know what they're doing," and that he won't be out front. He said he didn't seek his wife Linda's opinion on the decision to relaunch the league, despite her football connections. He said the biggest difference between XFL and NFL is XFL will do everything possible to give the fans what they want.
But what about the World Bodybuilding Federation? When is he going to bring that back?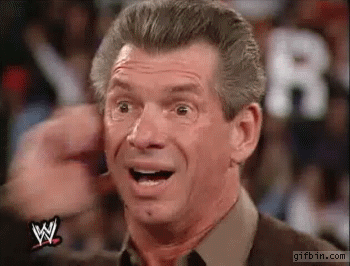 Watch the press conference below:
@VinceMcMahon's Major Sports Announcement https://t.co/bObgCGf8Na

— Alpha Entertainment (@alphaentllc) January 25, 2018
Enjoyed this article? Share it!