"Richard Jewell" Shows the Nightmare of "Guilty Until Proven Innocent"
Warner Bros. released the latest trailer for Richard Jewell, the biopic about the security guard who discovered a bomb in a discarded backpack at Olympic Park during the 1996 Olympics in Atlanta. Originally called a hero, federal investigators later branded him a suspect, which created a firestorm of scrutiny from the FBI to his depiction in media.
Directed by Clint Eastwood and written by Billy Ray, the film is based on "The Ballad of Richard Jewell" by Marie Brenner for Vanity Fair. The trailer shows Richard Jewell's (Paul Walter Hauser) interrogation and coaching from FBI agents (Jon Hamm and Ian Gomez) to repeat the bomber's threat trying to build their case.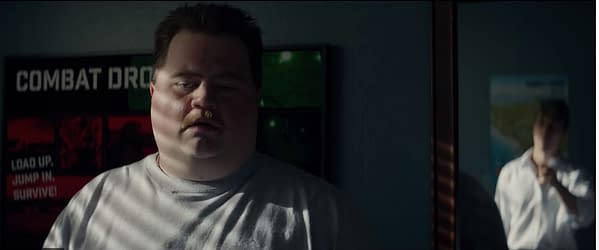 A flurry of media start vilifying him as coverage is spliced with shots of the incident and evacuation. It also shows his life starting to come apart trying in vain to make sense of the chaos. Maintaining his innocence throughout the ordeal, it took the FBI 88 days to clear him despite never being charged. The damage was already done and Jewell never recovered. His reputation remained in shambles and his health declined until his death in 2007.
The Fight for His Life
The trailer featured Watson Bryant (Sam Rockwell), Jewell's attorney who congratulates him for being a national hero with Jewell responding humbly.
"Thank you sir, but I was just doing my job."
As suspicion shrouds Jewell, his mother Bobi (Kathy Bates) defends her son reminding the world he saved lives at a press conference. Later, Bryant attempts to motivate him.
"They want to fry you. You ready to start fighting back?"
Richard Jewell stars Paul Walter Hauser, Sam Rockwell, Kathy Bates, Jon Hamm, and Olivia Wilde.
The film is set for release December 13th.
For those who were alive in that period, how do you feel about the coverage of the Atlanta Olympic Park bombing?