Watch the Chicago PD Get into the Star Wars Celebration Spirit [VIDEO]
Today is the day, Star Wars fans- Star Wars Celebration is set to kick off at 1pm (CMT) in Chicago. Fans from all over the galaxy are here (just last night, we met fans from Italy, Japan, and Australia), and even the local public safety officials got into the spirit.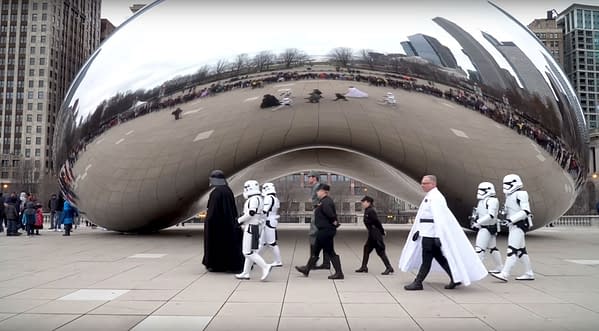 The Chicago Police Department released a pretty great video this morning, and we love it:
The big Star Wars: Episode IX panel happens at 11am (CMT) on Friday April 12th, and it'll be live-streamed via Star Wars.com for everyone who couldn't make it to Chicago. We'll have multiple reporters on the ground at McCormick Place, and we'll do our best to get you all the news as it comes.