Fulvio Cecere is the director of a new documentary about the lives of pro wrestling legends during the territory era, 350 Days. The movie premieres in theaters with a special one-night-only event produced by Fathom Events this Thursday, July 12th. Ahead of that premiere, Bleeding Cool spoke with Cecere, mostly about his experience with some of wrestling's true living legends and about the film, and that's an interview you probably want to read in full.
However, Cecere is also an actor, who Bleeding Cool readers may be most familiar with from his role in Watchmen as Agent Forbes. We weren't going to pass up an opportunity to talk with Cecere about that, and, of course, to ask him about the Snyder Cut.
"In the movie, I only made it to one scene," Cecere reminisced about Watchmen. "I was Doctor Manhattan's handler. But, in the director's cut, all my other scenes are in that. So I actually get my ass kicked by Silk Spectre, that is pretty cool. And it was her first fight scene ever."
Cecere also fondly recalled working with visionary director Zack Snyder.
"I've seen [Watchmen] maybe four or five times," he told us. "Every time I watch it, it gets better and better. I mean the scope. Zack did such an incredible job."
Cecere wasn't too familiar with the controversy surrounding The Snyder Cut of Justice League, a mythical version of the movie which restores Snyder's vision from the changes made after Snyder's departure.
"I know how meticulous he works from having worked with him, so I can speak to it from that side," Cecere said. "For example, this is how weird it can be in the fan world I guess. When Watchmen came out, some fans were complaining that it was too close to the book. That it was too true. Well, isn't that what you would want? I mean, you've read the novel, and it's almost exactly like the novel, and you're unhappy about it? You can't please everybody."
"I think [Watchmen] is such a beautifully shot movie," Cecere continued. "The acting was so good. Every time I see it I pick something else out. Oh my god, I didn't notice that the last time. It's so intricate. I just love it. I love that movie. So yes, I would say, release the Zack Snyder version because I know it'll be good."
There you have it, folks. Release the Snyder Cut!
For more on Cecere's experience with Watchmen, his comics fandom, and his work on 350 Days, read our full interview here. 350 Days doesn't have a Snyder Cut, but it does look like a very cool look into the personal lives of some of our pro wrestling heroes, so be sure to check the Fathom Events website to find out where it's playing near you on Thursday.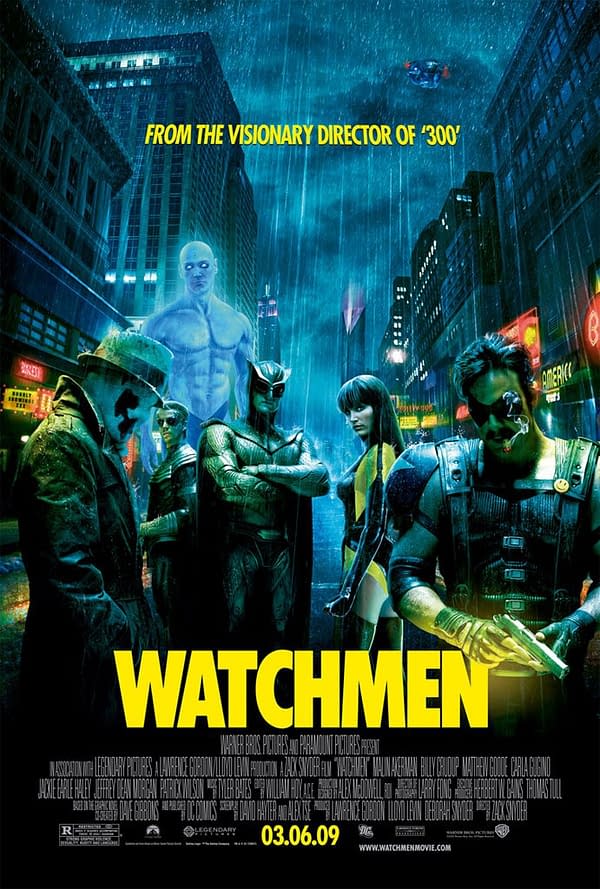 Enjoyed this article? Share it!