The Transformers Cinematic Universe is Reportedly Set for Reboot After Bumblebee
Did the cliffhanger ending to Transformers: The Last Knight get you excited about the next movie? The one where they reveal that Quintessa has survived and that Earth was actually Unicron, a giant inactive transformer? Did you think they were going to go some new and interesting route now that Michael Bay is gone from the numbered movies?
Well, that's all too bad, according to a report that came out the Toy Fair 2018 Hasbro Investor Preview. According to the site Transformers World 2005, during the talk Hasbro announced that a new team is at Paramount Pictures to reset the Transformers universe after Bumblebee comes out this year. Transformers 6, which initially had a 2019 release date, has been removed from the slate, according to a slide obtain by the site. In fact there are no listed live-action Transformers pictures listed on the slate through 2021.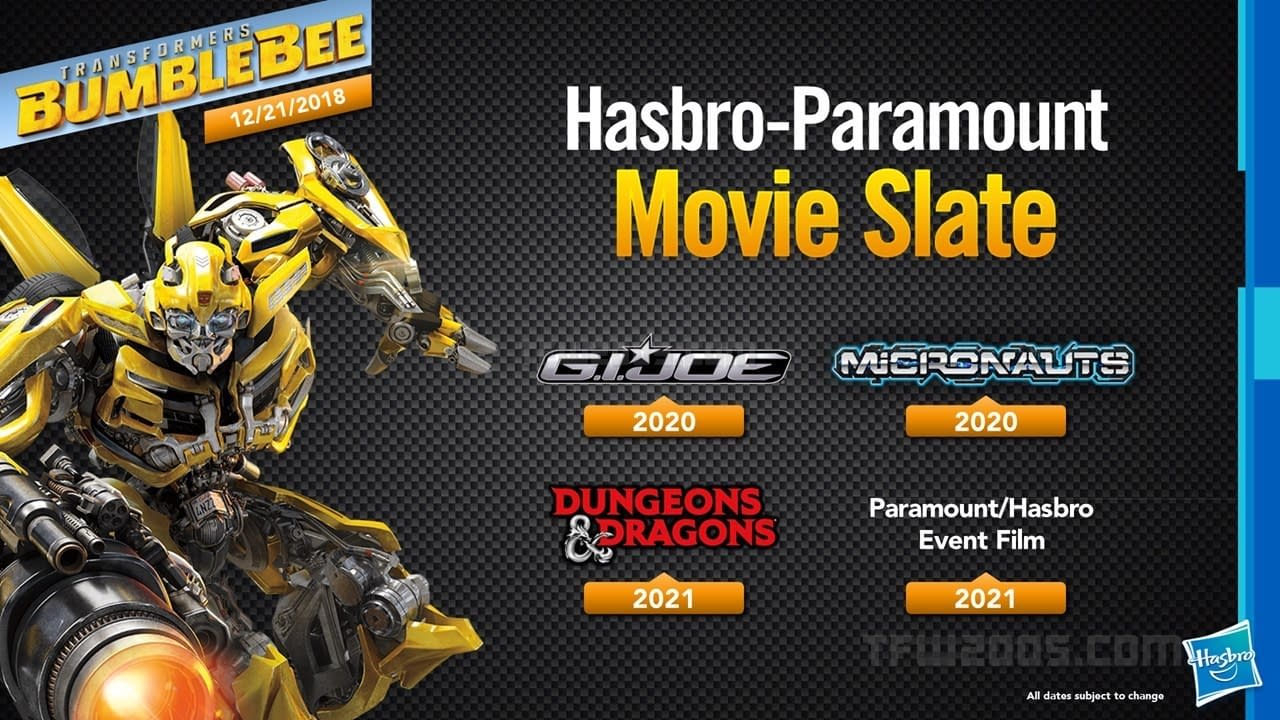 Additionally, under this new agreement, Hasbro will have greater control over the various projects including what projects get greenlit. The site is also reporting that Hasbro will spend $100-125 million dollars on film and TV content in 2018.
There was also a sizzle reel for Bumblebee that investors saw, but that the site was not able to see.
Summary: On the run in the year 1987, Bumblebee finds refuge in a junkyard in a small Californian beach town. Charlie, on the cusp of turning 18 and trying to find her place in the world, discovers Bumblebee, battle-scarred and broken.
Bumblebee, directed by Travis Knight, stars Hailee Steinfeld, John Cena, Jorge Lendeborg Jr., Rachel Crow, and Pamela Adlon. It will be released on December 21st.