Weekend Box Office: 'Sonic' Zooms to Number 1, 'Birds of Prey' Sinks More
Sonic the Hedgehog raced to a first place finish at the box office this weekend, overcoming mild reviews and the early backlash against the look of the film to nab $57 million. Factoring in the holiday Monday in the US, that take should end at around $68 million. That makes Sonic the number one opening for a video game adaptation of all-time. It beats last years opening for Detective Pikachu to take the honor. This certainly is a win for Paramount, and kudos to them for listening to the fans and making the necessary changes to make this one a success. Should be smooth sailing for this to keep making money until March 6th when Disney and Pixar release Onward.
In second place finishes Birds of Prey, sadly continuing its not-so-great run. It added $17.1 million over the three day, bringing its take so far to a disappointing $62.1 million in two weeks. It has crossed the $100 million mark worldwide, but that is far from where Warner Bros expected it to be at this point.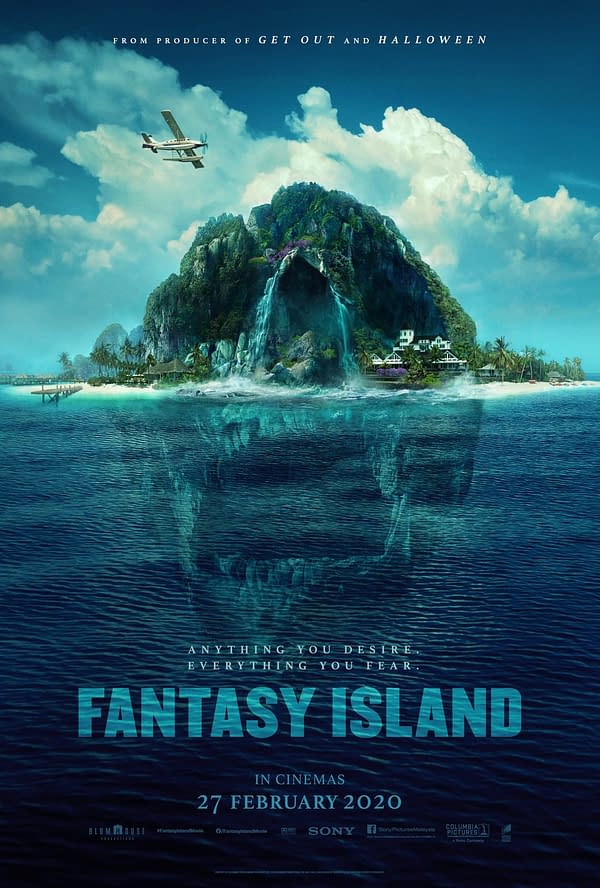 Third Place goes to Blumhouse reimagining Fantasy Island, with $14 million. Terrible, terrible reviews and audience scores kept this gross down, not that it matters much, since it only cost $7 million to make. Man, not a great first six weeks of horror films this year is it? Forth place went to The Photograph with $13.8 million, and the top five was rounded out by Bad Boys For Life, still holding strong with another $12.45 million.
The Weekend Box Office for February 14th:
Sonic the Hedgehog- $64.3 million
Birds of Prey- $20 million
Fantasy Island- $14 million
The Photograph- $13.8 million
Bad Boys For Life- $12.45 million
1917– $9.6 million
Jumanji: The Next Level– $8.4 million
Dolittle– $8 million
Parasite– $6.47 million
Downhill– $5.98 million
Next week sees two bigger wide releases to try and take the crown from Sonic– the Harrison Ford starring Call of the Wild, the first official release from 20th Century since they dropped the Fox, and yet another horror film, Brahms: The Boy II.