Where's My Biopic? Director Dorothy Arzner
When it comes to pioneers of Hollywood, one of the biggest unsung heroes is Dorothy Arzner. She is the first female director in the Hollywood system also having a hand at editing and writing. Despite having only 20 films to her credit, Arzner launched the careers of some of the industry's most talented actors.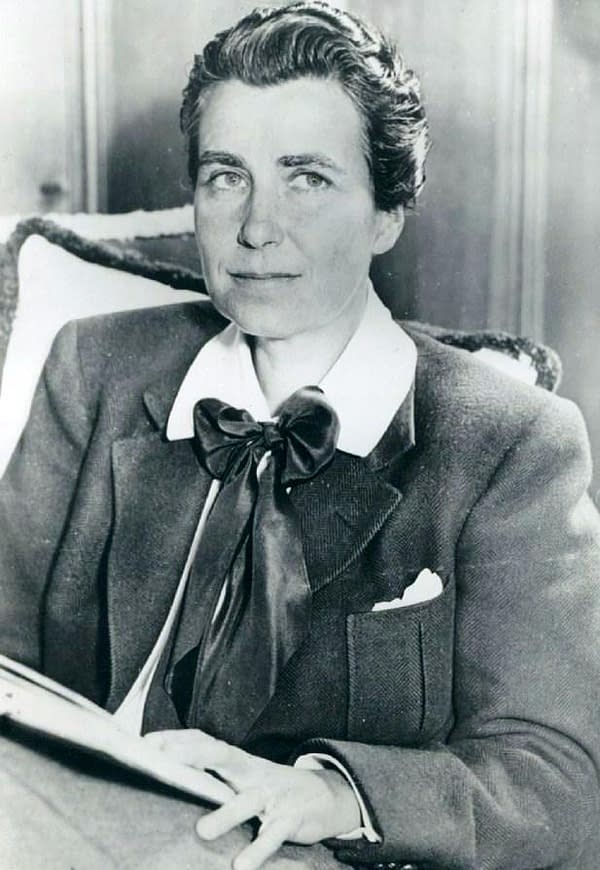 Natural Talent
Without Arzner, we may not have heard of Katherine Hepburn, Rosiland Russell, and Lucille Ball. She was also the first woman to join the Directors Guild of America and the first woman to direct a sound film. Born in San Francisco in 1897 to restaurateurs, many of Hollywood's elite like Mary Pickford, Mack Sennett, and Douglas Fairbanks frequented their Los Angeles establishment.
The allure of film attracted Arzner during World War I. William DeMille took her under his wing spending time to learn about film including working with his brother, Cecil B. DeMille at Paramount. Initially hired to edit, Arzner directed a few sequences in the Rudolph Valentino film Blood and Sand (1922). She gained invaluable experience despite going uncredited.
Taking Hollywood by Storm
Arzner's work caught the attention of James Cruze, who hired her to write and edit a number of his films. Paramount offered her first directing opportunity in the 1927 silent comedy Fashions for Women. The film's success led to Ten Modern Commandments (1927), Get Your Man (1927), and Manhattan Cocktail (1928). The studio trusted Arzner with their first talkie picture The Wild Party (1929).
Following the success of The Wild Party, Arzner directed 11 more films for Paramount before freelancing. Her films outside of the studio garnered some of her most acclaimed work in Christopher Strong (1933), Craig's Wife (1936), and Dance, Girl, Dance (1940). The three films challenged women's societal roles and gender roles in heterosexual relationships.
https://youtu.be/w-UCtgwn9VM
Lasting Legacy
Following her abrupt retirement from Hollywood in 1943 with her final film First Comes Courage, Arzner created Women's Army Corps training films during World War II. Late in her career, she continued her support of the arts through the theatre and academia at UCLA. Among her students was Francis Ford Coppola.
Arzner died in 1979 at the age of 82. The industry she helped build gave her a star on the Hollywood Walk of Fame. In March 2018, Coppola helped dedicate Paramount's dressing room building after his former mentor. She was also featured in the 2000 play "Camera, Woman" and the 2014 documentary Golden Gate Girls.
It seems like after everything Arzner's contributed to Hollywood, her story deserves to be told. Speculation to her abrupt retirement is potentially tied to the Hays Code, infamous for its misogynistic and homophobic standards. Despite the industry's traditional standards in its beginnings, Arzner thrived as a lesbian director, beloved by those around her and worked on her own terms.
Without Arzner, we may not have the talented likes of Ava DuVernay, Kathryn Bigelow, Greta Gerwig or Marielle Heller. Someone to consider directing the Arzner biopic is Sofia Coppola, Francis Ford Coppola's daughter. Not only would it be poetic, but it also opens a window to a time where art thrived in a sea of bigotry.