Why Cousin Rose Won't Be in the 'Downton Abbey' Movie
If you were a diehard Downton Abbey fan, perhaps you've been asking yourself, "why isn't Cousin Rose in the feature film?". If you're not asking that, don't worry- the character that Lily James played appeared at the very end of season 3, all throughout seasons 4 and 5, and in the very last episode of the series produced.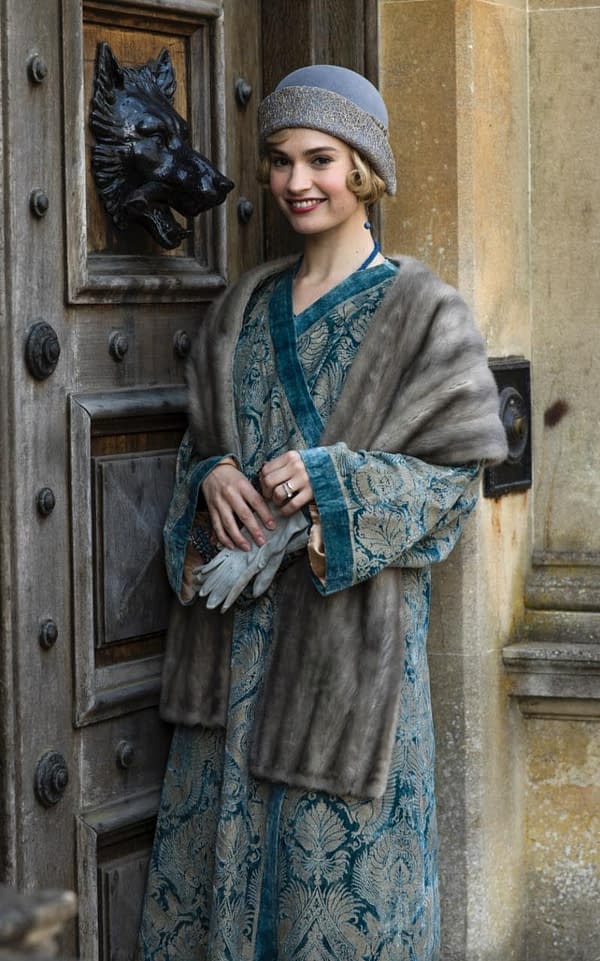 Lady Rose is also NOT a part of the upcoming Downton Abbey movie from Focus Features, something that fans were curious about considering the impressive amount of the Crawley family and staff that are coming back.
According to series creator Julian Fellows, this isn't a nefarious choice- James is just very popular right now as an actress, and the timing just didn't work out. Fellows explained further to Entertainment Weekly:
"Lily is now a big star, and it would've been incredibly difficult for her to find time in her schedule to come and play essentially a supporting role in Downton when her career was in a different place when she was with us. In the end, we all felt it was better to leave her in America."
Executive producer Gareth Neame also commented on the omission, saying:
"We knew we had to focus on the very core characters because there are not very many movies with 20 leading characters, and the dynamic of the TV series was that all these characters were treated equally. That's one thing when you've got 10 or 11 hours of TV drama; another thing when it's a two-hour movie. We had to be quite disciplined about focusing on the really central characters."
We know the majority of the principal cast are returning for the Downton Abbey film, including Hugh Bonneville, Laura Carmichael, Jim Carter, Brendan Coyle, Michelle Dockery, Kevin Doyle, Joanne Froggatt, Matthew Goode, Harry Hadden-Paton, Robert James-Collier, Allen Leech, Phyllis Logan, Elizabeth McGovern, Sophie McShera, Lesley Nicol, Penelope Wilton, and Dame Maggie Smith.
Newcomers to the house of Gratham include Imelda Staunton, Geraldine James, Simon Jones, David Haig, Tuppence Middleton, Kate Phillips, and Stephen Campbell Moore.
Downton Abbey is slated to hit theaters on September 20th 2019.