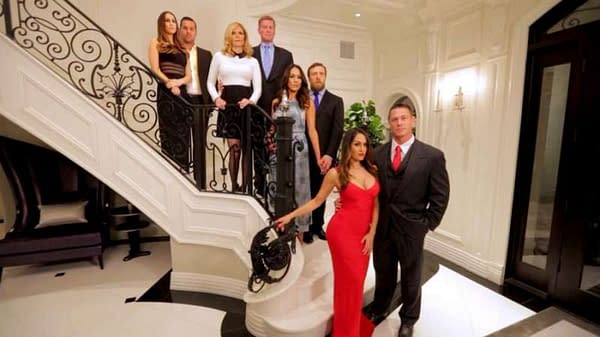 Last year in the first season of Total Bellas, the Total Divas spinoff show focusing on the Bella Twins and their families, Brie Bella and Daniel Bryan moved into John Cena's Florida luxurious Florida home, and drama, of course, ensued. Could the opposite be happening for the new season, which airs in September? According to dirt sheet PWInsider (via Uproxx), that is the case. Nikki Bella and John Cena will reportedly move into hippie opposites Brie Bella and Daniel Bryan's Phoenix, AZ house to help with Brie's pregnancy. Will drama ensue once again? What do you think?
Spoiler alert, however: the baby was born this week!
Check out the trailer for Total Bellas Season 2 below:
https://www.youtube.com/watch?v=njszRzjbXVk
Enjoyed this article? Share it!