Will Smith And Antoine Fuqua Film Emancipation Bought By Apple
Will Smith and Antoine Fuqua's new film Emancipation has been purchased by Apple. The film will tell the true story of Peter, a "runaway slave forced to outwit cold-blooded hunters and the punishing Louisiana swamp on a tortuous journey to the Union Army and his only chance at freedom." The script for the film is written by William N. Collage, and the film is expected to go in front of cameras early next year. This will be Will Smith's next film after he wraps up filming King Richard, the story of the Williams Sisters' father. That film was close to finishing production when the Hollywood shutdown started and is now facing a lawsuit. Smith will produce the movie with James Lassiter and Jon Mone through Westbrook Studios, with McFarland Entertainment's Joey McFarland and Escape Artists' Todd Black. Fuqua will executive produce under his Fuqua Films banner, alongside Cliff Roberts. Variety had the news.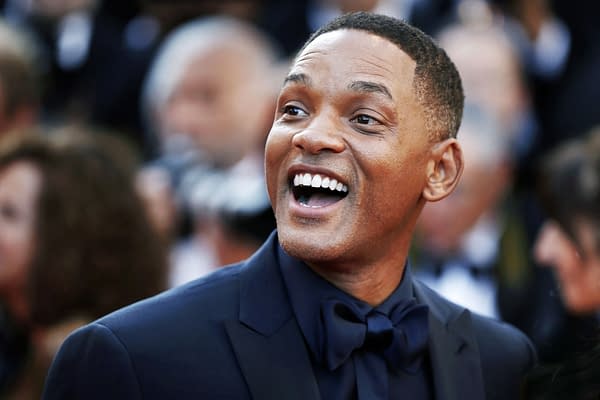 Will Smith Still Needs An Oscar
However you feel about him, Will Smith is one of the defining actors of his generation. That he doesn't have an Oscar already is kinda criminal. You would think when he was. On his run of Ali/Pursuit of Happyness run that he didn't win one. He has been one of Hollywood's most bankable stars in the last 30 years, and while that doesn't ever guarantee anyone Oscar glory, it feels like a Leo situation here.
This may be the role to do it too. We haven't seen him in a role like this before and should be an ample opportunity to show us that fantastic range of his. Will Smith will win an Oscar someday. Will this role be the one that gets him there? I don't know, but the story of an escaped slave on the run for not only his freedom but his life? It is hard to imagine the stars not aligning there.