Will Smith Praises the De-Aging Effects in "Gemini Man" Plus a New Picture
As we roll into the fall and winter movie seasons it's time for some really interesting projects to come out of the woodwork. It's always fun to see what various creatives come up with and this season is looking very promising. One of those promising and interesting projects comes from Ang Lee. While Lee doesn't always hit it out of the park when it comes to his movies he usually makes something worth talking about even if it doesn't work entirely as a film.Gemini Man is a movie that takes Will Smith and pits him against a younger version of himself. This movie has already taught us that Smith is apparently not aging but he did tell Total Film that the technology they used to de-age him is on a different level.
"That's not my skin that they just stretched," says Smith. "The level of the work is so spectacular. It's like… look, y'all aren't understanding how good we are! The team at Weta has done something that's really never been done before."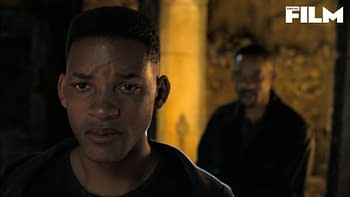 Lee went on to say that the story of Gemini Man has been floating around Hollywood for over two decades but like other high concept movies, no one was able to make it until the technology caught up.
"The story has been around for 20 years, but technology wouldn't allow the story to be told," Lee explains.
Lee is also shooting this movie in 120fps like he did for Billy Lynn's Long Halftime Walk which he admits he was a little overwhelmed by in 2016 but feels much more comfortable approaching today.
"That was the first time I tried this media. I was really overwhelmed," Lee confesses. "It was like, all of a sudden, I had to swap to a new religion. For this, I started to feel like I kind of know what I'm doing now."
As previously stated Lee usually makes me interesting movies even if they don't end up working and Smith is a compelling presence on screen. When it comes to technology like this we are never going to master it unless people keep trying. It didn't take long to settle into the modifications in Alita: Battle Angel earlier this year so we'll settle into seeing a younger Will Smith after a little while in this movie too.
Summary: An over-the-hill hitman faces off against a younger clone of himself.
Gemini Man, directed by Ang Lee, stars Will Smith, Mary Elizabeth Winstead, Clive Owen, Douglas Hodge, Benedict Wong, Ralph Brown, and Linda Emond. It will be released on October 11th.