7 Totally True Facts About the Fast and Furious Movies
I have seen all of the Fast and Furious movies and still can only barely tell you what's going on in them. Most of them I've seen multiple times as they invariably end up on in the background on the weekend as I fold laundry or do dishes, but still get confused which is which.
These films have never been plot-forward or really that challenging, and so somehow all of the salient details about them usually escape me, while I could tell you a hundred little details about Roma, or Us, or Bladerunner 2049. I blame the film's natural ability to play on my ADD as it moves from shiny setpiece to action sequence, but there are a few things I do know about the franchise. Getting ready for the release of Hobbs and Shaw, this seems like a good time to revisit them.
1. I know all of the actors' names and none of the characters' names
I don't know who Hobbs is and who Shaw is. I'd have to flip a coin as to which one is Dwayne Johnson and which one is Jason Statham.
I know Vin Diesel and Paul Walker and Michelle Rodriguez and Ludacris and I don't know any of their names. Is Vin's name Dom? I think it's Dom. Is Paul Walker Brian?
How have I spent at least one entire rotation of this earth watching these movies and have no idea? I imagine this is how many people watch Marvel movies knowing Chris Evans and Paul Rudd instead of Captain America and Ant-Man.
"What's up with this fool? What is he, sandwich crazy?"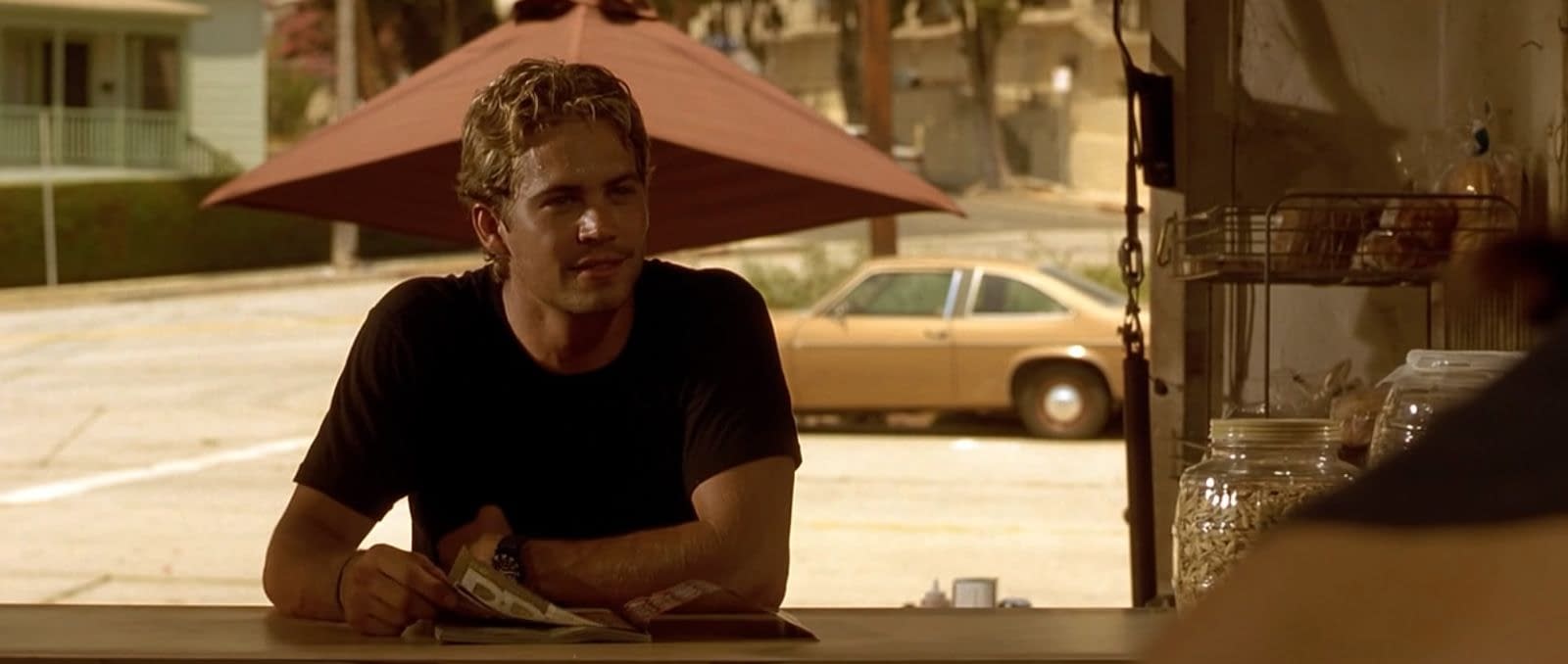 2. The Rock is in some of them
The Rock, who I'm now being told is Hobbs, is in half of these movies. And he's mostly in the good ones. But he plays best as a deuteragonist or as a foil for our main characters. He's the put-upon straight man, they're the jokers. A little of him goes a long way, and he's always done well to play a supporting role.
This actually makes Hobbs and Shaw somewhat interesting in that Johnson and Statham will be asked to carry the movie as the good guy/bad guy misfit buddy cops. I'd also be lying if the thing that didn't excite me most about this is Idris Elba as the bad guy. Ten bucks says I don't remember his character's name in a month. He's just "Black Superman."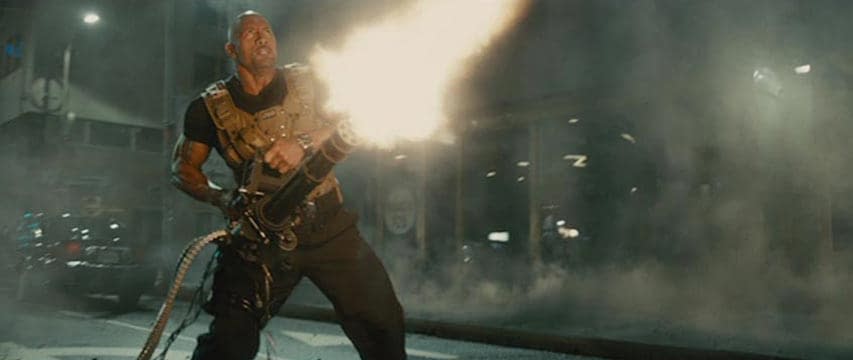 But generally speaking, if someone in my house flips to a Fast and Furious movie on cable, here's how the conversation goes: "Is the Rock in this one?" "Yes" (sit down and watch for a minute) "No" (walk out of room). Sorry/Not Sorry.
3. There are cars and sometimes tanks and submarines
What was the original premise of the first movie? Underground illegal street racing? And now it's about international espionage and heists and how many explosions we can fit into two hours. (Nothing wrong with that). But there are still cars.
But I know a lot of people who love cars, and especially love movie cars, love these films because of the cars. Which is why I don't quite understand why they're dropping these expensive race cars out of airplanes, jumping them from skyscraper to skyscraper, or facing off against a nuclear submarine.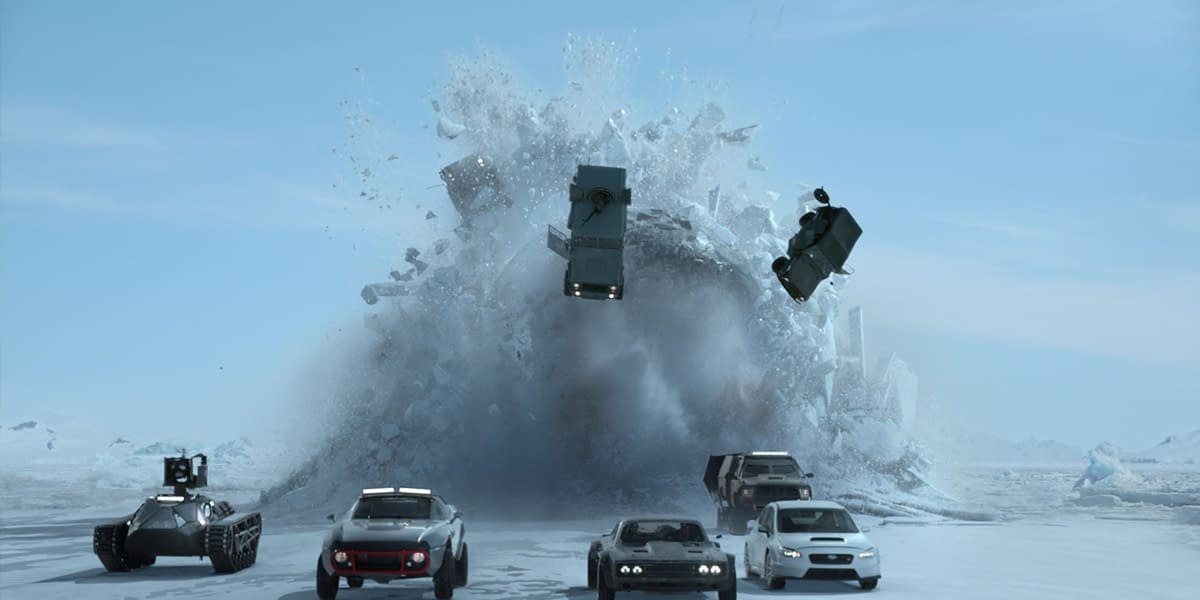 PS– This was still pretty cool.
4. One of them is in Japan, but it's out of order
Tokyo Drift is like the Rorschach test of Fast and Furious fans. Some love it, some hate it. I actually think it's pretty cool, and ballsy for them to try to make a movie without Vin Diesel and Paul Walker. Also, I like the character they introduced here. If I could only remember his name. . . (it's Han. This one I actually know.)
Also, somehow this is the third movie but it happens after the sixth one or something. I take that to mean that somehow The Rock is also in Tokyo Drift and that makes it more watchable.
5. Paul (Walker) is Dead
Ok, I'll be somewhat serious for a second here. A lot of fans were incredibly sad at the loss of Paul Walker. I'm, of course, also sad in a "For Whom the Bell Tolls" sort of way, the loss of any human life is tragic, etc. But when Walker died, I had never seen a Fast and Furious movie. It was at that time I decided to see what the hubub was all about.
I went to go see Furious 7 with a crowd of obvious fans and really enjoyed myself. When they said goodbye to Walker at the end, I heard sobs in the audience, which is something I never would've expected.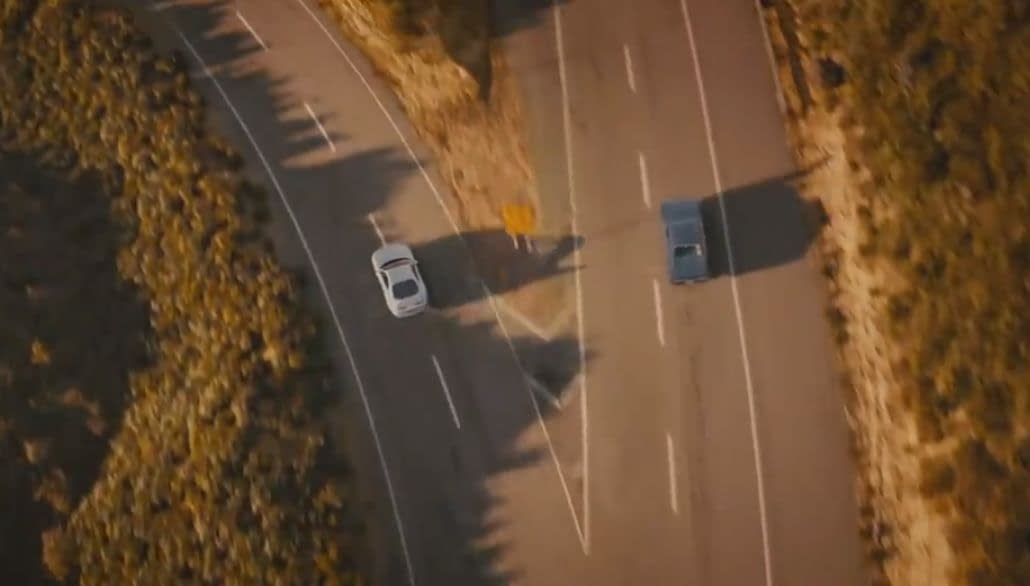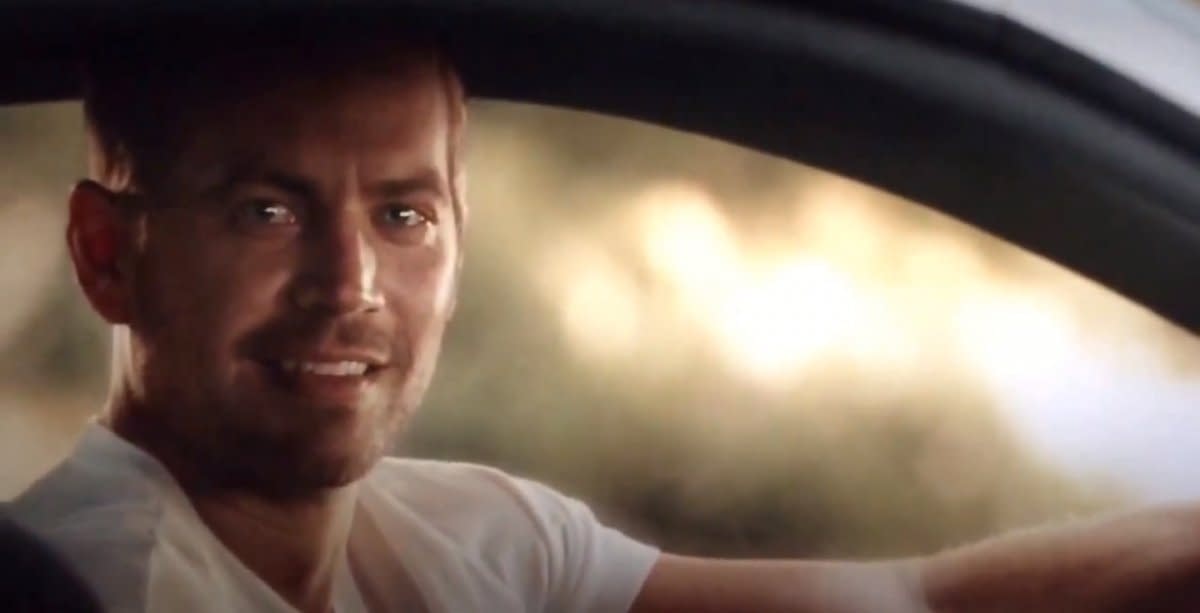 And as they let Paul Walker and Vin Diesel's cars diverge on a California highway with all the subtlety this franchise is known for, I got it.
6. FAMILY
I swear to a million deities if Vin Diesel starts talking about family again in one of these I might puke. I think in a future movie, he should wield a giant sledgehammer, John Henry style, and just pound it into people or destroy a car as he yells "It's about family!" (This message brought to you by the Church of Jesus Christ of Latter-Day Saints)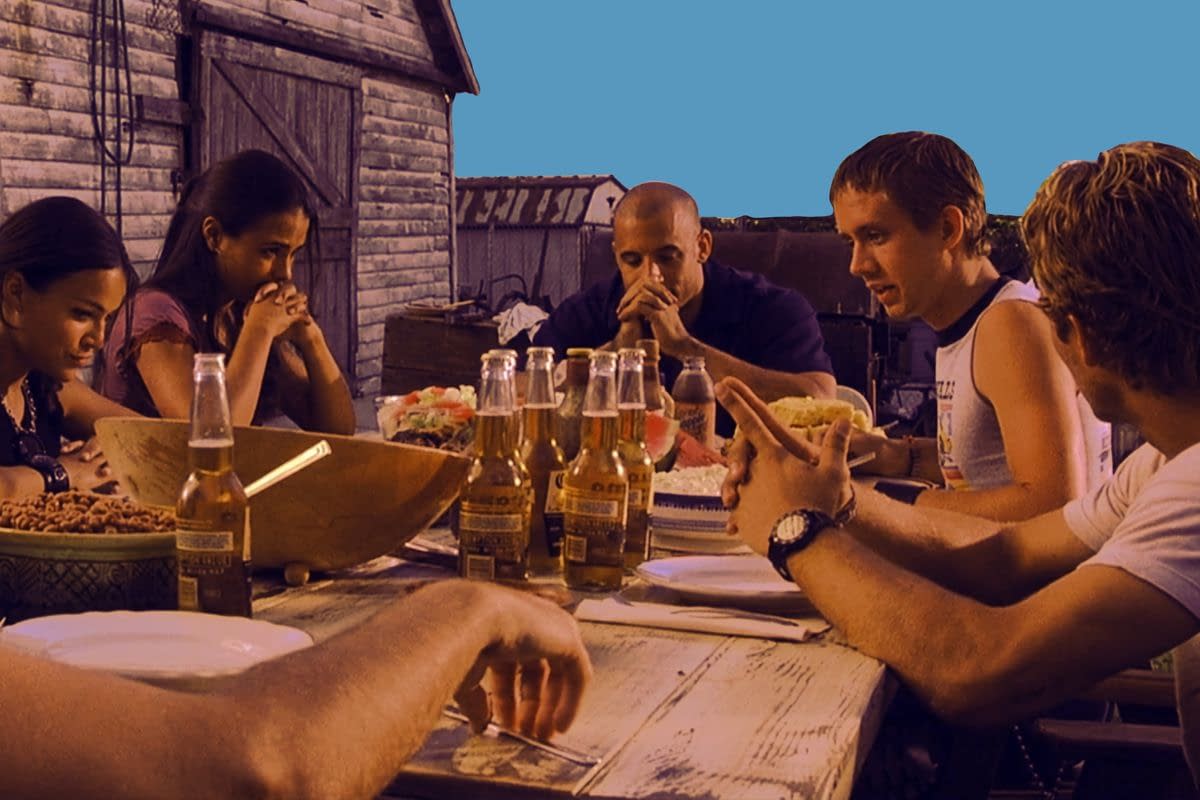 We get it.
And here's another reason I'm glad Hobbs and Shaw will only feature those characters. If Vin Diesel makes a cameo and tells The Rock "I had to show up for family," I don't care how good this movie is– immediate deduction of at least 2 stars.
7. People love these movies and I understand why
Look, not everything has to be Midsommar or Once Upon a Time… in Hollywood. Sometimes you just want to sit in an air-conditioned theater for a couple of hours, enjoy some popcorn and disconnect for a while. These films (at least the last few) provide turn-off-your-brain escapism without being mind-numbingly bad. They're not going to solve world hunger, but if they can help us escape from the stress of our lives recently, I'm not going to begrudge anyone their chosen entertainment comfort food.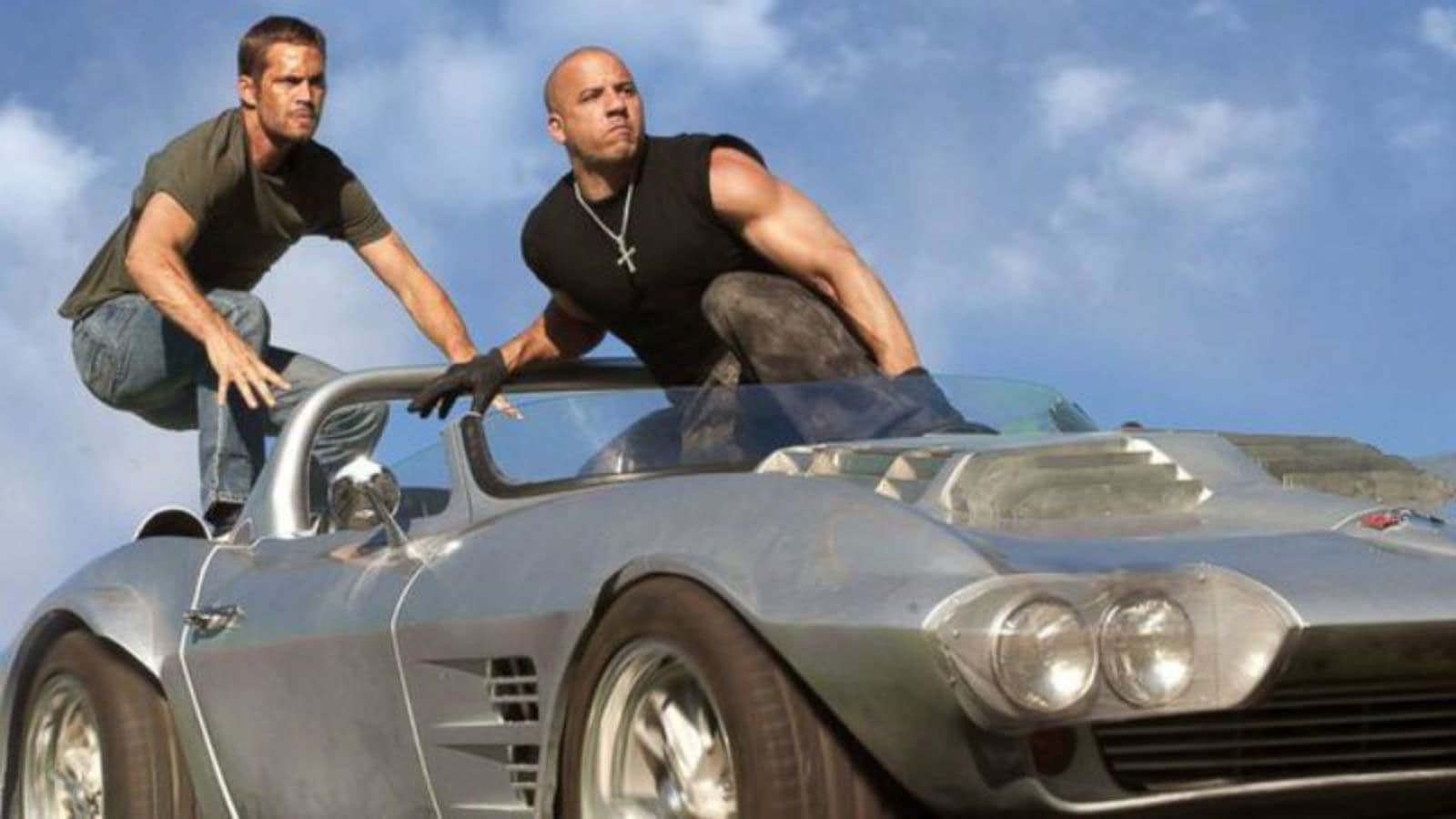 Because that's what this is. It's mac and cheese. It's a big bag of Doritos. It's whatever else you grab from a convenience store on your diet's cheat day. And as long as they keep giving work to directors like David Leitch, F. Gary Gray, James Wan and Justin Lin, I'm all for it.
I may not remember all of the details of these movies, but I do remember that overall I enjoyed myself quite a bit.
Ride or Die. We'll let you know how Hobbs and Shaw is.