Willow: Why Disney Should Give Franchise a Proper Film Sendoff
If Disney is not giving us a season two of Willow, at least wrap the franchise in a sequel film on Disney+ or elsewhere like Prime Video.
---
When it comes to world-building, there's a variety of ways that film and television can tackle something potentially big. Most decide to have a satisfying ending. Some tease a little bit of something for the future. Others go for broke, venturing into cliffhanger territory in full confidence their series or film will have sequels. The biggest classic miscalculation in terms of high fantasy was 1987's Masters of the Universe from Cannon Films, which saw star Frank Langella's Skeletor emerging from the depths, promising he'll be back. However, the film's poor box office showing guaranteed that wouldn't happen. In the case of the Disney+ series Willow which served as a legacy sequel to the 1988 Ron Howard film, reports indicate was canceled after one season, but writer/producer Jonathan Kasdan says it's just on hold. If it is canceled and it's a long shot, I think Disney should at least give fans one last hurrah in the form of a film either theatrically or on Disney+ with our new adventurers, and give Val Kilmer at least one more opportunity to shine in the limelight as Madmartigan.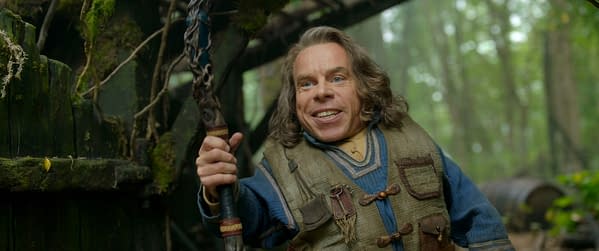 The Loose Ends of 'Willow' Fans Deserve to Get Resolved
Let's start with the loose ends season one left us. After the adventurers take down the evil Crone (Jane Carr), her master, the Wyrm, remains still threatening the realm. In a tease of what could have come in the following season, Prince Graydon (Tony Revolori), who was thought dead, appeared in an alternate realm before the Wyrm, who appears identical to Elora (Ellie Bamber), but with shorter hair. She asks him to help usher in a new age with her strong manipulation powers.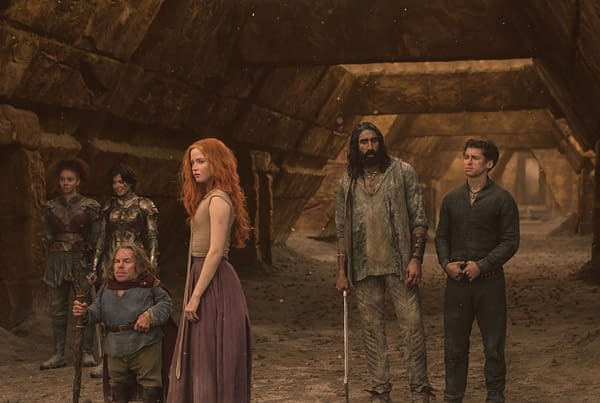 The main cast in Warwick Davis, who plays the title character, Bamber, Ruby Cruz (Princess Kit Tanthalos), Erin Kellyman (Jade), Revolori, Amar Chadha-Patel (Thraxus Boorman), Dempsey Byrk (Prince Airk) and Joanne Whalley (Queen Sorsha) would probably jump at the opportunity to finish the story. There's also the final major puzzle piece in bringing Kilmer back into the fold. Unfortunately, the actor's battle with throat cancer and filming taking place at the height of the COVID pandemic prevented him from appearing in season one, with his son Jack Kilmer lending his voice in his place. There were serious breadcrumbs left behind that provided a path back to Madmartigan, especially since he has children to reunite with in Kit and Airk, and the path was laid for Kit to embrace her destiny with her father's voice as guidance from his sword.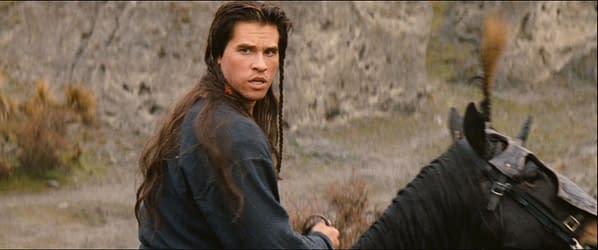 If Disney didn't want to further invest in the franchise on their platform, they should export the rights of the sequel elsewhere. It's not such a radical idea when platforms like HBO Max, Netflix, and Paramount+ are selling rights to their IP to FAST services to turn a profit, given the frequency of reports of platforms hemorrhaging money. Studios like Warner Bros and Paramount still produce original content for platforms not owned by them, like two of Eddie Murphy's most popular IPs in Paramount's Coming 2 America (2021) and the upcoming Beverly Hills Cop: Alex Foley. The first was released on Amazon's Prime Video, whereas the second film's distribution rights were sold to Netflix. Even Netflix gave Sense8 fans a final film despite the popular sci-fi series cancellation.
Given how much they plunked into Wheel of Time and Lord of the Rings franchises, Prime Video wouldn't be a bad idea. The platform also makes sense, given their acquisition of MGM and the original film's release from the studio. Kasdan should be able to write the finish, and I'm sure Howard would love to wrap up the franchise himself as director. Will it happen? Probably not, but stranger things have happened due to dedicated fan campaigns.
---
---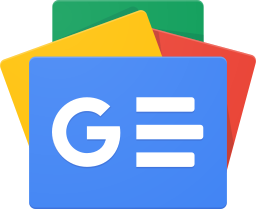 Stay up-to-date and support the site by following Bleeding Cool on Google News today!