Wonder Woman 1984 Director Teases Fans About Cheetah and Maxwell Lord
Wonder Woman 1984 is delayed until August, but that is not going to stop director Patty Jenkins from teasing fans. The director sat down with Syfy to discuss the relationship between Cheetah and Maxwell Lord, the villains in the film played by Kristen Wiig and Pedro Pascal. Seems Wonder Woman will have her hands full with two different types of villains than she had to contend with in the first film. The theme of 1984 seems to be desire, whether physical or emotional. Could there be a better theme for a film set in the 80's? Check out what she had to say about Cheetah and Lord below.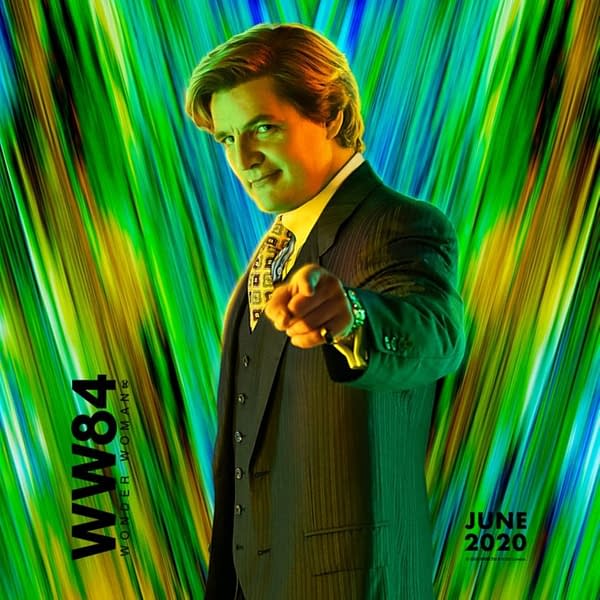 Wonder Woman 1984 Will See The Villains Desires Fulfilled
"What makes Barbara turn into Cheetah is feeling like she's never been as good as someone like Diana," Jenkins began. "She reminds me of certain people I've known who have such low self-confidence, that they're always holding themselves back. Then once they start to embrace change, out comes this ugly resentment built up over all those years. Max Lord is a character very much of the time period the movie is in, he's the King of Infomercials, and he's selling a dream to the public, and he'll do anything to be successful. But sometimes when you get what you want, greatness comes with a price. So that's Maxwell Lord."
That is an interesting angle for sure. The desire to be greater than the person you are is a powerful thing, and if Barbera has to turn to Lord to make that a reality and it goes wrong, Cheetah will end up being a more sympathetic character than anticipated when they first announced her as the villain in Wonder Woman 1984. I like the idea of that much more than just having Cheetah running around separately from Lord and then them forcing a team-up later in the film like the 90's Batman movies.
A Long Wait is Almost Over
The wait for this film has been very long. Initially dated for December 2019, it was moved up to November 2019, then delayed again to June 5th, 2020, and now because of the ongoing situation in the world, will now release August 14th. Here is hoping we continue to get teases of Wonder Woman's big return to the screen between now and then.