Yet Again, Robert Englund Will Play Freddy Krueger if He is Asked
Robert Englund has been asked yet again if he would come back one more time to play Freddy Krueger, and of course he said "yes". At this point, if they rebooted A Nightmare on Elm Street and they didn't have him back, it would be an outrage. While Robert Englund is done playing Freddy full-time, he says that he would love to see a prequel with his trial, or even an animated series in a new interview with SyFy: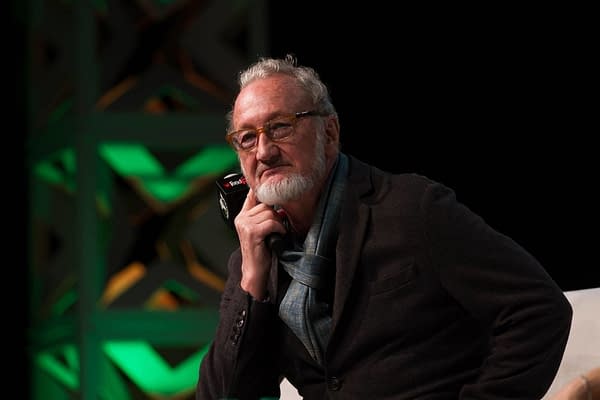 "I think that the franchise probably deserves a really good prequel," he told us. "There's never been an entire movie devoted to Freddy before he was burned and the crimes and getting caught by the police and going on trial and getting away with killing children. We know that he was set free, so to me, the great part in the prequel is gonna be the lawyers, the lawyers that get him off. These ambulance-chasing lawyers (or whatever they are) that get Freddy off and then, of course, the ending would be the vigilante parents burning him. That would be the end of the movie, but I think there's a great story there somewhere … I think it could sustain 90 minutes.
If, for instance, they remade Part III [Dream Warriors], which is the biggest hit of the franchise, I would love to be invited to do a cameo," he said. "I think there's a tradition in horror movies and in remakes for the cameo. It's a certain kind of valentine to the fans and I know that there's a part in [Dream Warriors where] the great Priscilla Pointer … played this sort of skeptical dream therapist in the group sessions. I think it would be fun for me to play that part if there was a remake … To have me not believe in collective nightmares. Having played Freddy, everybody's favorite nightmare, I think it would be fun for me to play a guy that doesn't believe in nightmares."
All of those sound like great ideas, but will anything actually come of this? The Wes Craven estate is in the process of getting the rights back, so who knows? The last time Robert Englund donned the make-up was in 2018 for an episode of The Goldbergs.
First seen on SyFy