Andy Weir, Rosario Dawson, And Luke Jerram Light The Moon At Audible NYCC
Rosilyne Bean reporting from NYCC for Bleeding Cool In anticipation of his upcoming new thriller Artemis, Andy Weir, author of The Martian teamed with actress Rosario Dawson (The Defenders, Sin City), Audible and artist Luke Jerram to launch the "Museum of the Moon" exhibition at the Classic Car Club of Manhattan during NYCC. The exhibition is an interactive experience that displays NASA-grade artifacts that you will hear about throughout the audiobook, as well as a 23 foot installation of the moon, created by Jerram. Today marks the first day that this piece has been on display in America. To celebrate the event Dawson read the first chapter to Weir's new Audible exclusive audiobook Artemis. The story takes place in the city of Artemis, the first city on the moon, and the main character is a smuggler and small-scale criminal who gets herself into some trouble. You can hear Dawson narrate the audiobook upon its release on November 14th.
Upon entrance to the exhibit you are kept in complete darkness until excerpts of the forthcoming audiobook play overhead. The curtains are drawn and you are led down a path with both encased and interactive artifacts from the city of Artemis. Approaching each item triggers another excerpt from the book, read by Dawson. The artifacts include a space suit, a green powder called "Gunk" which serves as food to the residents of the moon (but really looks like Soylent Green), and a bubble-boy style hamster wheel that residents must use to navigate outside of normally travelled areas. This once in a lifetime event is being held at the Classic Car Club of Manhattan located behind the Javits center, and can be visited October 6th and 7th from 12pm-8pm, and October 8th from 12pm-4pm. And don't forget to check out Andy Weir's new audiobook Artemis, available exclusively on Audible on November 14th.
---
---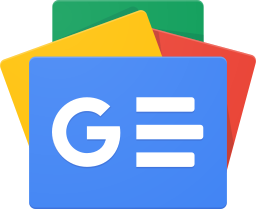 Stay up-to-date and support the site by following Bleeding Cool on Google News today!