Even More "Normal" Interview Questions With Musician Will Wood
Hello there, and welcome to Part Two of our exclusive interview with musical artist Will Wood of Will Wood and the Tapeworms*! The band's newest album, entitled The Normal Album, will be releasing on July 10th, so in advance of that, we thought we would ask Will a few things and see what would come of it. Well, we asked, and Will answered!
In Part One, we went over the origins of the band, as well as covered a few of the major interview questions we posed to the musician, who is known for his rather charmingly-twisted stage persona. In this part of the interview, we aim to get to the specifics of what makes some of Will Wood's newest songs what they are. Are you ready? Good. Let's get to it!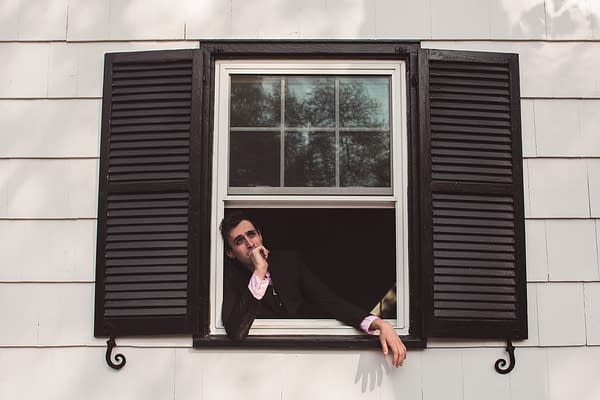 BC: You have said before that one of your earlier hits, "Skeleton Appreciation Day In Vestal, NY (Bones)", is to the Tapeworms as "Creep" is to Thom Yorke and Radiohead (in that neither likes to perform their respective song much). Has that changed, in hindsight? If so, why is that?
WW: I have this tendency of, when I find myself feeling a certain way, forgetting that I've ever felt differently and unable to imagine feeling otherwise, so sometimes I say things that are best taken with a grain of salt. At the time I said that, it was the song audiences were connecting with most, but I had written it when I was 18. It put this fear into my head that I peaked when I was a teenager, so I sort of resented that. "Bones" and I are on good terms again though, I've written better songs and I have different values than I did back when I said that.
What are the melodic inspirations for the song "Laplace's Angel (Hurt People? Hurt People!)"? I'm getting a bit of "Exit Strategy Of A Wrecking Ball" (by Diablo Swing Orchestra) vibe from it. And, did you get to keep any of the skeletal remains from the music video shoot? We here at Bleeding Cool aren't the type to judge.
No, I can't say I got any inspiration in the song from DSO, I didn't start listening to them until a few years after writing "Laplace's Angel", but I do enjoy DSO. Yes, I kept some skull shards.
And what of "…well, better than the alternative"? What was the inspiration for this song? I'm sure we have a few preconceived notions about what it could mean on our part, but we'll keep it at that.
"Better than the Alternative" is tough to talk about – I've done everything I could do obfuscate and distract in the past, I even use certain lyrics in the song as sort of conceptual red herrings like a lunatic. I don't think there's much I can comfortably say about it, except I don't know if I've encountered any interpretations that match my intentions. Normally that frustrates me, but with this song, I don't mind at all. Stay out of my head, you animals. It's the god damn upside down in here.
On a more serious note, with the prolonged COVID-19 pandemic causing a mass lockdown across the United States, has your music, or your art in general, been impacted, beyond a lack of gigs or practice sessions? How so?
I've had a legitimate excuse to be as socially distant as I have a nasty habit of being. I'm a lizard or an alien or something, and the norms of basic human interaction often elude and confound me. I've also had a legitimate excuse for my raging workaholism, because where am I going to go other than my office? The whole thing has been educational in terms of examining what I want out of my career and my life as an artist, and this extra time and isolation has produced some really weird stuff that I don't know if I'm actually talented enough to pull off successfully, so that's a fun challenge. And a learning experience. But the important thing is that I've been able to donate merch sale and Patreon profits to various charities aiding in the fight against the disease, so thank you to everyone who's given me that opportunity to help a little bit. Or thank you to those who have helped. It's your money, I'm just the one who donated it.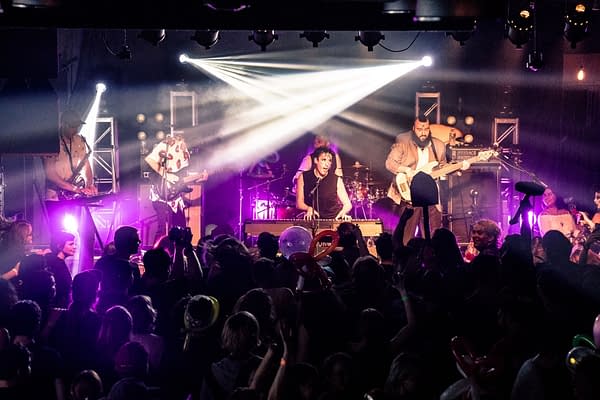 What's next for you? Is there any sort of music to be released to the public in the foreseeable future?
I'm not sure. I only just finished The Normal Album, so I think I need some time to sit with the new version of my life that's coming to fruition right now. I can tell you I've been cooking up new material for a while though—stuff that's really very different from what fans of my earlier work might expect, which to me is kind of what it's all about. I get a sick sort of excitement at telling people I'm going to put out folk music and watching them suddenly start to hate me because they expect me to be genderfluid Tom Waits. I don't know what's next – I have some ideas. We can reconvene later and I'll tell you all about it.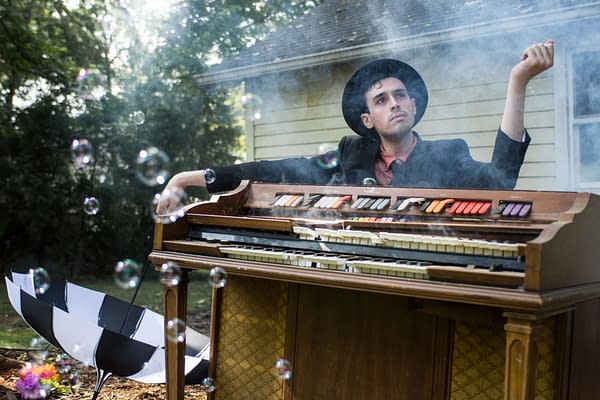 If you want to catch Will Wood performing some of the songs from The Normal Album, you can do so on Crowdcast on July 11th at 7pm Eastern Time. Have you taken the time to listen to any more of Will Wood's work since reading Part One of our interview? How do you like them? Let us know in the comments below.
(*: Note that since the time of writing, we have been informed that Will Wood has dropped "and the Tapeworms" from the name associated with his music.)