A Perfectly "Normal" Interview With Musician Will Wood
Multitalented musician Will Wood has got a new album out on July 10th, and we here at Bleeding Cool have gotten the chance to conduct an exclusive interview with the artist himself. We are very excited to bring this interview to readers today. However, we spoke at such length that there's more material than can be covered in a single article. Isn't that exciting?
Before we get into it, though, here's a bit of background for those who don't know this artist: Will is the frontman for avant-pop band Will Wood and the Tapeworms, a group consisting of himself, Matt Berger, Vater Boris, Mike Bottiglieri, and Mario Conte. The five started out in New Jersey where they did smaller gigs, but soon absolutely exploded onto the scene in 2015 with their album, Everything Is A Lot. They released their next major album, Self-Ish, a year later, and after four years of getting things on track for a new album, Will Wood and the Tapeworms will be releasing The Normal Album in a little less than a week!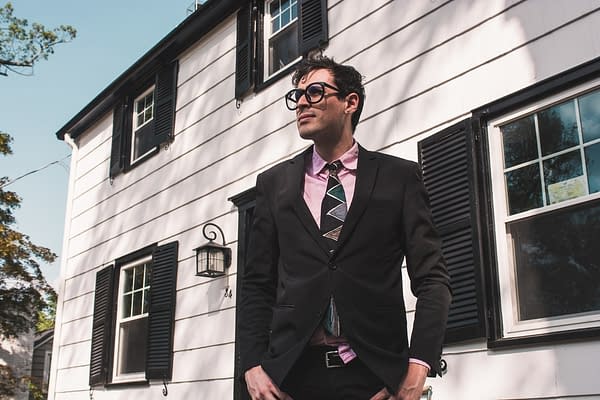 With that, let us begin our foray into this interview!
BC: Judging by a smattering of YouTubers who seem confused with how to classify your music, it can't easily be labeled with one particular genre if any. Do the Tapeworms have a genre, and if not, if you had a chance to name your sound with the name of an all-new genre, what would you name it?
WW: I like to say I write pop music. Partially because it kind of makes people's heads explode and partially because I do consider myself a pop songwriter. Pop didn't use to mean synths and thumping bass beats and gyrating in front of a green screen, it used to mean popular. And I'm not under some delusion that I have any sort of mainstream popularity, rather I'm sort of referring to what I said in the first wall of text. I'm using popular music to create unpopular music.
[In past interviews] you've cited Billie Joe Armstrong and his work with Green Day as your biggest lyrical influence. How about your composition? What are the biggest inspirations for the sound of your music, lyrics aside?
I probably meant to say my biggest melodic influence. He has this instinct that is so naturally compelling with the way he constructs melody. The movements and patterns go exactly where the subconscious mind needs them to go to be satisfied, but take turns that are just unexpected enough where a part of the brain just goes "wow, I had no idea I needed to hear that, I better hold on to this," which I think is, essentially, sort of the key to compelling art in general. To give people what they didn't know they wanted.
In terms of the sounds; I like to use genre as a contextual tool. Like a joke or a monologue, the delivery is what allows the material to function, and communicates as much as the words. If I sing about vampires and AR-15's and cross-dressing in a doo-wop song, it's really the genre that's doing the heavy lifting. A lot of the sounds you hear, even on my earlier records, come from a desire to use the memetic elements of ubiquitous musical tropes to provide the foundation on which the content of the song can take its conceptual position. So I think a lot of my work borders on parody because, in a sense, the music is the setup and the lyrics are the punchline.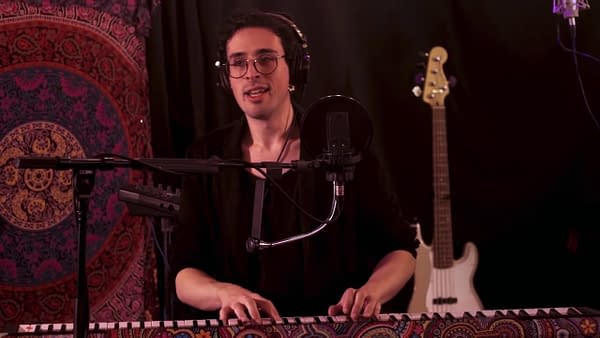 You have a Patreon, like many other artists in so many different mediums. What does it offer to your Patrons?
For a while, I was seeing people talk online about how they wish Will Wood was more active, and I had to stop my vain self from telling them that I'm more and more active every day, it's just that it's all happening on Patreon. The vast majority of my career is on there, as is the main fan community. I write my blog, post demos and videos, do livestream concerts, put out a monthly art/writing zine, send people original art, send out merch, etc. So I highly recommend anyone above filthy casual status come check it out.
You can watch Will's video for one of his new singles from The Normal Album, "Love, Me Normally", below:
What do you think of Will Wood and the Tapeworms? Is the above single the first you've heard of their work? Let us know in the comments below, and stay tuned for Part 2 of our interview!