Amazon Spotlights Manchester City In New Soccer Series
Amazon is setting its sports sights across the pond for their next project: an as-yet-untitled series that will take viewers behind the scenes of English soccer team Manchester City over the course of a single season.
Set to launch exclusively on Amazon Prime Video in 2018, the series will follow team coach Pep Guardiola and his players as unique and unexpected stories unfold throughout their lives on a weekly basis. The docu-series will span Manchester City's 2017-2018 season from their training facilities at the City Football Academy. It will take viewers on the field, in the training facilities, and into the executive boardrooms through interviews with players, managers, and executives.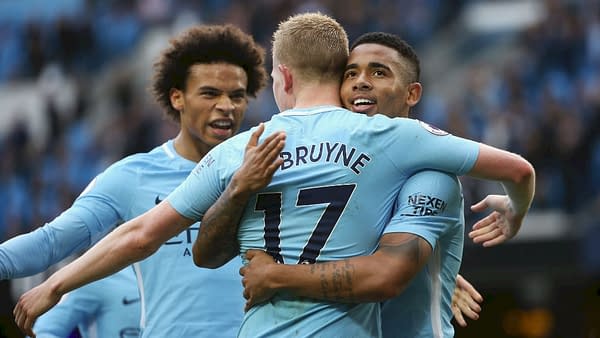 "The story behind the coaches and players is fascinating and we are very excited to work with the Manchester City team to deliver an exclusive all-access experience to our Prime members."

– Heather Schuster, Head of Unscripted, Amazon Originals
The Manchester City series is set to join Amazon Prime Video's growing programming slate of original sports entertainment programming that includes: popular British motoring series The Grand Tour; two seasons of All Or Nothing, which follows the Arizona Cardinals and The Los Angeles Rams over the span of an entire NFL season; national rugby union team New Zealand All Blacks; British Formula One racing team McLaren F1; and live streaming broadcasts of NFL Thursday Night Football and the ATP Next Gen Finals.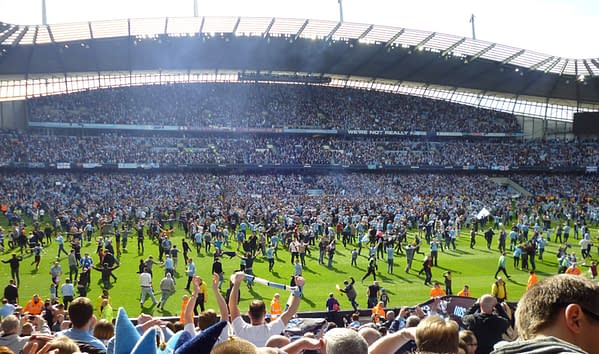 "This is an extremely exciting time for Manchester City, and through Amazon's world-class service, we will be able to share it with football fans all over the world." – Ferran Soriano, CEO, Manchester City
Based out of Manchester, England, Manchester City was founded in 1880 as St. Mark's (West Gorton), renamed Ardwick Association Football Club in 1887 before officially becoming Manchester City in 1894. Though Maine Road would serve as its home since 1923, the club would move to City of Manchester Stadium in 2003.