HBO 'Fahrenheit 451' Casts Vlogger Lilly Singh In Familiar Role
The totalitarian future of Ray Bradbury's Fahrenheit 451 continues to take shape as HBO Films announced the casting of YouTube personality Lilly Singh in their film adaptation of the iconic novel. Under the direction of Ramin Bahrani and from a script by Bahrani and Amir Naderi, the adaptation also stars Michael B Jordan (Fruitvale Station), Michael Shannon (Midnight Special) and Sofia Boutella (The Mummy). Fahrenheit 451 (the temperature at which paper ignites) depicts a controlled, repressed future where "firemen" have a horrific new responsibility: burning all books as a way of suppressing free thought and free will. Montag (Jordan) is a young fireman who wakes-up one day to the realization that everything he thought he knew was wrong, forsaking his "safe world" and putting him into direct conflict with his fire captain and mentor Beatty (Shannon). With the "help" of Clarisse (Boutella), a mysterious informant, Montag struggles to get back his humanity as the world ignites around him. Singh has been cast as Raven, a tabloid vlogger who works directly with the fire department to spread propaganda and misinformation by "spinning" her broadcasts of the book-burning raids to her viewers.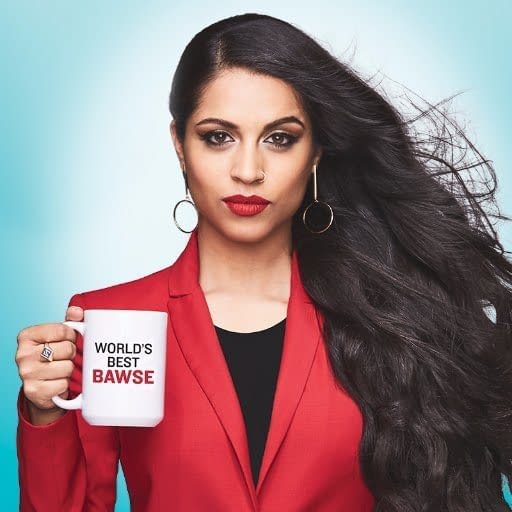 Fahrenheit 451 marks the YouTube star's (who also goes by the moniker "Superwoman") first major acting role, though she has appeared in the film Bad Moms and also voiced Misty/Bubbles in Ice Age: Collision Course; and Singh is the author of the bestselling book, How To Be A Bawse. Singh is repped by WME and Sarah Weichel Management.
Fahrenheit 451 is executive produced by Jordan through his Outlier Productions, Sarah Green of Brace Cove Productions, Alan Gasmer, Peter Jaysen, and Noruz Films' Bahrani, who co-wrote with Naderi. David Coatsworth is a producer. Bahrani is also directing the pic.
HBO Films currently has thirty titles in development, including: My Dinner With Herve; a film version of their series Deadwood; Monty Clift; Battle of Versailles; Bone Wars; and Untitled Harriet Tubman Project.