Rick and Morty Come Out of Hiding, Get Schwifty to New Logic Mixtape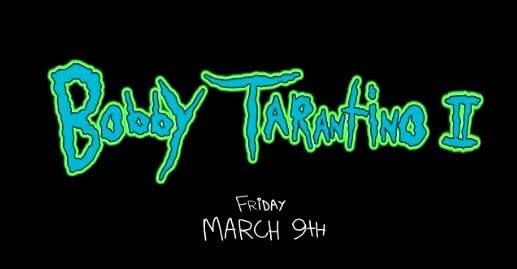 If you're a musical multi-talent like Logic and your mixtape Bobby Tarantino II drops Friday, March 9th, you're going to be looking to some friends in pretty high places to help you get the word out. When your hype-men are Rick Sanchez and his grandson Morty, you're pretty much guaranteed their portal gun seal of approval. Think about it: "Inter-dimensional iHeart Radio." See what I mean?
A proud fan of Adult Swim's Rick and Morty from Dan Harmon and Justin Roiland, the rapper/singer/songwriter/producer took to Twitter to announce the duo's official endorsement, where a simple request by Morty to play some Logic turns into a very NSFW debate over whether they should listen to "album Logic" or "mixtape Logic." What Rick wants is clearer than his brain on Kalaxian crystals: "I'm in the mood to turn some sh*t up, Morty. I'm not in the mood for a message about how I can be whatever I want."
You can check out the clip below:
https://twitter.com/Logic301/status/971479670913978368
As much as I'm sure the free publicity is greatly appreciated by Logic (aka Robert Bryson Hall II), it's the least the dangerous duo could do to return a huge favor. Let's not forget how the rapper dropped everything on Rick's behalf to perform on stage at a party in honor of Noob-Noob (to Morty's jealous disgust) in Season 3 episode 'Vindicators 3: The Return of Worldender'.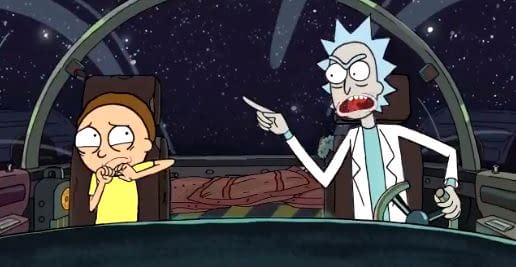 Logic's first Bobby Tarantino mixtape was released in 2016, while his most recent album Everybody dropped in May 2017. The artist is set to appear in Netflix's new rap documentary series Rapture, an eight-episode series set to explore rappers' personal and professional lives. Joining Logic in the series are Nas, Rapsody, and 2 Chainz, and will also feature Dave East, T.I, G-Eazy, A Boogie Wit da Hoodie, and Just Blaze.
As for the long-awaited season 4 of Rick and Morty, Harmon addressed the issue of shorter seasons and the increasing time between seasons in an interview with Entertainment Weekly from September 2017, where he explained and took responsibility for several concerns — beginning with if 10 episodes will now be the seasonal limit for episodes to maintain quality:
"I don't think so, but you shouldn't trust me, because I mostly blame myself for doing 10 instead of 14. I'm still learning how to do the show efficiently while catering to the perfectionist in all of us. I would like to think I've learned enough from my mistakes in season 3 that we could definitely do 14 now, but then I have to say, "Yeah but you're the guy who says we can do 14 who turned out to be wrong so we're not listening to you now." The nice healthy way to approach this is I want to prove it with the first 10 of season 4 — prove it to ourselves, to production, to the network — that it's so easy that we'll earn additional episodes. Because I never got this far [working on NBC's] Community. I fell apart in season 3 of Community and got fired in season 4. Now I'm about to do season 4 of Rick and Morty and want to prove that I've grown."