Paramount Pictures decided that they wanted to help kick off San Diego Comic-Con this year with a big presentation in Hall H. The bigger movie studios largely decided to stay away from Hall H and Comic-Con but Paramount decided to show off some fun stuff. At the end of the panel they brought out Tom Cruise for Top Gun: Maverick but before that we got some fun stuff for Terminator: Dark Fate.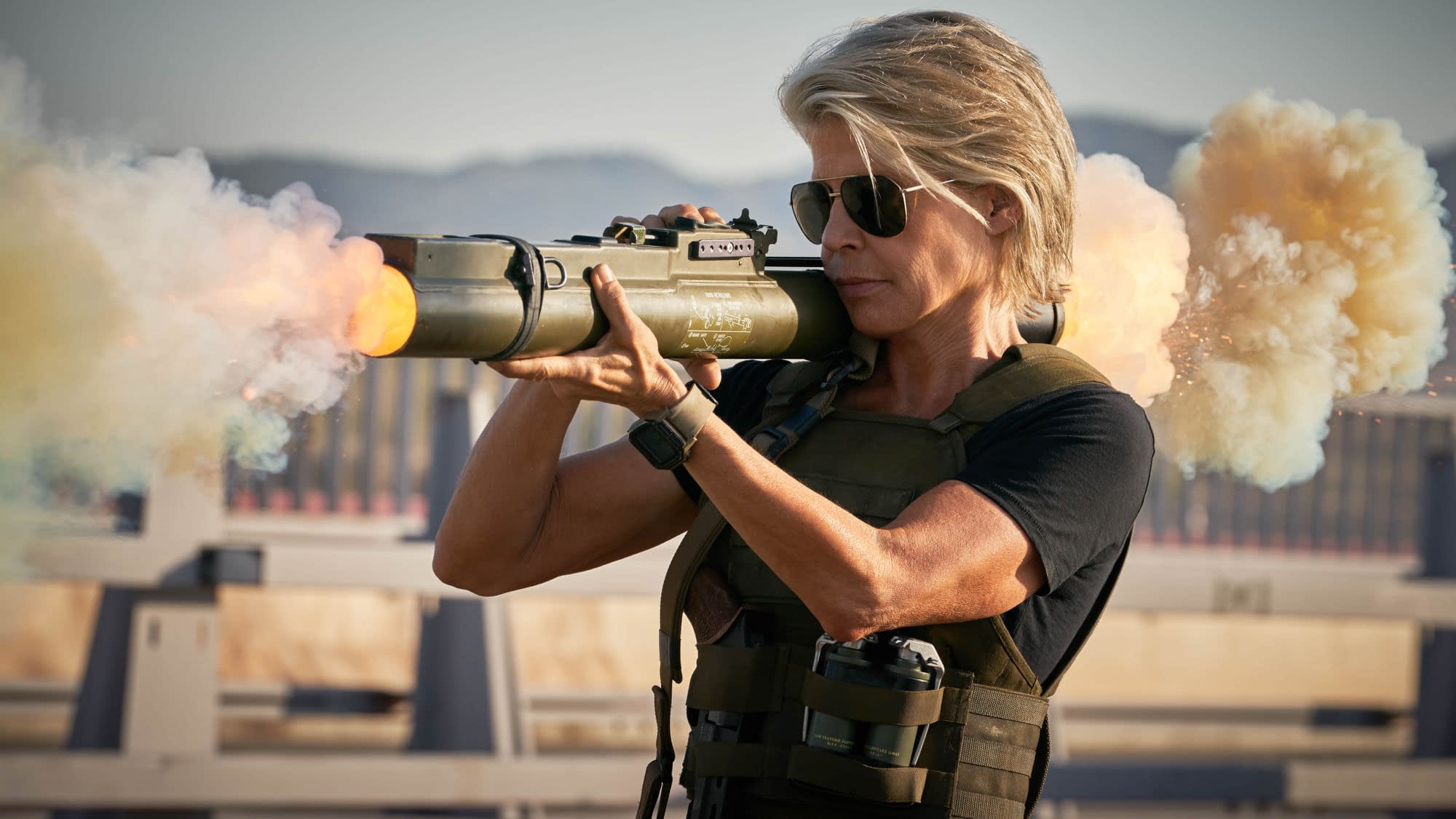 We kicked off the panel with a new behind-the-scenes featurette. We got to see all of the cast and crew talking about the movie and showing off some of the action scenes. If we go by everyone talking in this featurette it seems there is a lot of enthusiasm to go around.
The panel got started and most of the information was detailed over in our live-blog but at the end of the panel, we got some new footage.
First, we got to see some of the car chase on the highway. This is largely a scene that we saw during CinemaCon with Grace (Mackenzie Davis) trying to get Dani (Natalia Reyes) away from the Terminator (Gabriel Luna) that is trying to kill her. They are run off the road but just when they are about to fight Luna's Terminator Sarah Connor (Linda Hamiltonn) shows up and kill them both. When she drops a grenade over a bridge she says "I'll be back".
We cut to Sarah explaining that she hunts Terminators and about how she changed the future. We get a bunch of scenes showing off the action scenes and we get to see Sarah confront the Terminator (Arnold Schwarzenegger). She tries to attack him, when he is introduced as Karl she says "I'm not fucking calling you Karl", promises to kill him when this is all over, and yells at him for protecting her with his own body later in the trailer. The dynamic between those two is going to amazing.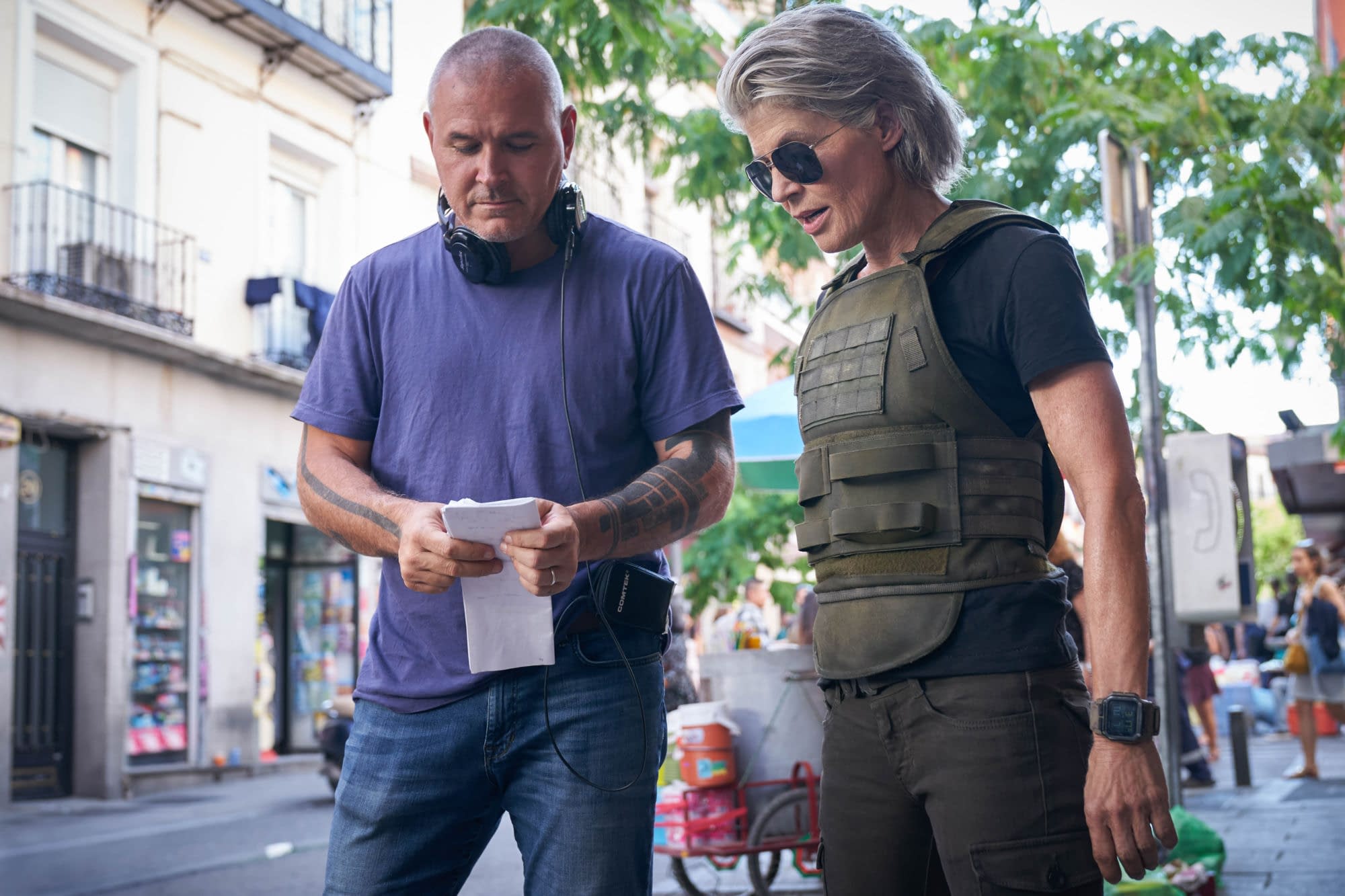 When Grace asks why Sarah is helping to protect Dani she says "Because I've been her and it sucks". There didn't appear to be any major reveals within the footage. Grace reveals that she is not a robot but an enhanced human which is interesting. A lot of the footage was extended shots that we've seen from the already released footage.
This is one of those movies that's either really going to work or it's really not. Between the R-rating and the cast, it seems like it's on the right track if nothing else.
Summary: Sarah Connor has returned from far away, and she's gearing up with a team of agents who will fight against T-1000.
Terminator: Dark Fate, directed by Tim Miller, stars Linda Hamilton, Arnold Schwarzenegger, Mackenzie Davis, Natalia Reyes, Gabriel Luna, and Diego Boneta. It will be released on November 1st.
Enjoyed this article? Share it!