Over three years ago, Bleeding Cool ran its first article about the BBC3 show Fleabag, by Phoebe Waller-Bridge. Titled 'And With That Final Episode, Fleabag Becomes The Finest TV Drama Of 2016', I wrote,
And because it has been picked up by Amazon Prime in the USA, about to drop all six episodes in three weeks time, the Americans might even get to hear about it. That's where the Emmys happen, right?
Looks like they finally did. The day after that article, I ran a follow-up, looking at the praise the series had gotten from the great and the good. But there was one dissenter I could find. Just one. John Allison, comic book creator of Bad Machinery and Giant Days.
Watched Fleabag last night. Seems like so long since the last soul-draining sitcom about joyless metropolitan lives! Like, a week? O balm!

— John Allison (@badmachinery) August 25, 2016
So, as Fleabag grabbed a few Emmys last night, Phoebe Waller-Bridge for Outstanding Comedy Writing and Lead Actress – Comedy Series, a well as Best Comedy Series and director Harry Bradbeer for Best Directing for a Comedy Series. I thought I'd check back.
Yes. Loved it on second viewing.

— John Allison (@badmachinery) September 23, 2019
I think an extreme negative reaction is more often the precursor to really liking a piece of art than a shrug or mild enthusiasm is.

— John Allison (@badmachinery) September 23, 2019
Now, that is interesting… as well as a seductive suggestion from last April.
What if at the end of the final Fleabag episode, Fleabag nuts a mirror and there's Killer Bob in the reflection and then we have to wait 28 years for the next episode? THIS COULD HAPPEN &C

— John Allison (@badmachinery) April 8, 2019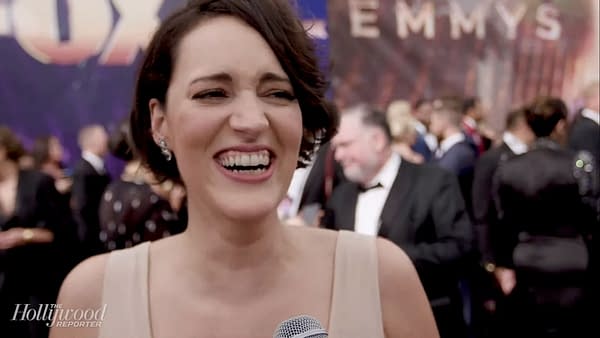 Enjoyed this article? Share it!