5 Things We Want to See in Arrow Season 7
It's the last day of June, and we're already starting to get casting notices from some of the shows returning for another season. Some of the series we have a rough idea of what they have planned, while others are a completely open slate. Instead of giving you what we'd like the main plot to be for the season, here are a handful of things we'd like to see happen during the season. Let's start things off with Arrow season 7.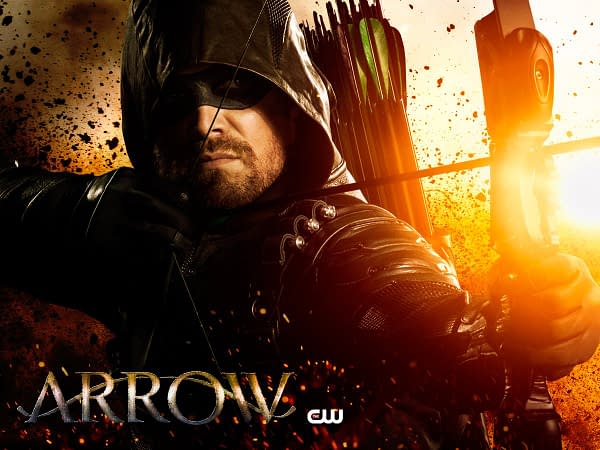 Return of the Huntress
There was talk about this last season that they might have brought Jessica De Gouw back for an appearance — and being she was one of the first costumed guests in the series, it would be nice to see her return. And with Oliver out of commission for the first few episodes, having a "Birds of Prey" episode with Dinah, Laurel, Felicity, and Helena could be a lot of fun.
Solo missions
Again, with Oliver in prison, it would be nice to see the other heroes in the series get moments to shine instead of always being lumped together. Episodes with Wild Dog taking on someone without the rest of the team would be interesting. Not big story arcs, just a chance to show Spartan, Black Canary, and Mr. Terrific on their own.
Star City having a good year
A few seasons ago there was a great moment where Quentin Lance said, "Someone is trying to destroy the city? It must be May." And it's true — Star City has had so many bad things happen it's ridiculous. It would be nice to see them have some good things happen. Give the citizens some time to catch their breath.
A sign of redemption
While he's in prison, I think it would be good for Oliver to come across an antagonist from the past few seasons who is actually changing their life for the better. Someone that Green Arrow could've killed but didn't, and now they're in prison working on their education or helping other prisoners or something. Give Oliver a sign that he's doing more than just taking out the trash.
Show us how it's done
And finally, I think it's time the show addresses the question fans have had for the last two seasons. Exactly how does Curtis get his hair done so quickly to get out into the field? I know this sounds silly, but it's so blatantly different, and he's an inventor… so they could simply show him putting on a helmet and explain there are nanites inside that do his hair… or something. I mean, seriously — at least try to explain it.
Arrow returns this fall on Mondays at 8 p.m. ET on The CW.