5 Things We Want to See in The Flash Season 5
It's the last day of June, and we're already starting to get casting notices from some of the shows returning for another season. Some of the series we have a rough idea of what they have planned, while others are a completely open slate. Instead of giving you what we'd like the main plot to be for the season, here are a handful of things we'd like to see happen during the season. Let's start things off with The Flash season 5.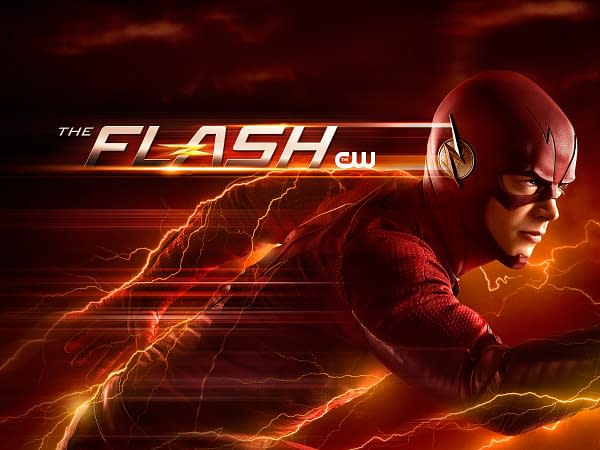 Return of the Rogues
One of the best thing about the Flash comics is his Rogues, and the television series has introduced us to a lot of them, but then they go away… or become time-traveling heroes. We want the Rogues back. Mirror Master, Weather Wizard, the Trickster — and with all the time-changing and alternate Earths, we need Captain Boomerang, Captain Cold, and Heatwave back. Yes, we want Rogue War!
Sue Dibny
There's no way to dance around this one. Ralph Dibny is a great addition to the series, but he's still a little rough around the edges. We saw him tone down just a little with Izzy, but the character of the Elongated Man needs his wife. Having the two of them working a mystery together on their own could help fix some of the issues the series has had problem with over the last two seasons.
Get out of S.T.A.R. Labs
I'm not suggesting they change base of operations, but so much of the season took place in the lab, at Jitters, or in Joe's living room that it got a bit claustrophobic. Hopefully we'll see time spent back at the police station or Ralph's office in the new season. Season 4 brought everything in tight; it's time to spread things out again.
Remember how to win
No matter what the overall plot is for the season, Barry and Team Flash need to win some during the season. Not every villain needs to be tied to the main story, and Flash should be able to catch the bad guy, put them in prison, and go put his feet up without having the weight of the world on his shoulders constantly. But he's spent the last three seasons constantly worried about Zoom, Savitar, and the Thinker. Team morale sucks without a few victories.
Oh, and Barry's not an idiot
The downside to having a group of brilliant scientists backing up our hero is that he is constantly asking those brilliant scientists how to solve things. But Barry Allen isn't an idiot. It made sense when it seemed like each of them had an area of expertise, but Barry is a scientist too, and it would be fun to see his CSI ability match with Ralph's detective skills to work a case that doesn't involve having to call on Cisco and Caitlin constantly.
The Flash returns this fall on Tuesdays at 8 p.m. ET on The CW.