The 75th Annual Golden Globes Are Tonight, We'll Be Live Tweeting
If you are an avid watcher of awards shows and the red carpet specials, chances are you already have your Golden Globes plans in place. Seth Meyers is hosting this year, and hopefully his jokes are solid. While not as big as the Academy Awards, the Globes celebrate the best in film *and* tv from the previous year, meaning we get probably the most interesting mix of nominees with an open bar.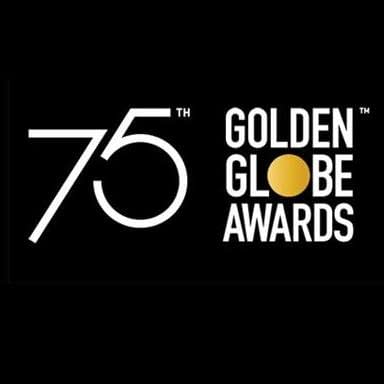 Many in the press community use the Golden Globes as their barometer for the Oscars, seeing what wins and what doesn't. This year will be interesting in that it'll be the first large scale Hollywood gathering since the toppling fall of one of the bigwigs of Tinseltown- Harvey Weinstein.
Expect to see black as a popular color of garments tonight, as there was a movement started on twitter (where else) that supporters of the abused should wear black as a statement. And also this tweet from Evan Rachel Wood, urging circles of solidarity around 'predators':
One other cool thing for tonight is the first ever Golden Globe Ambassador, Simone Johnson. The awards show wants you to get to know her before the ceremony tonight, so check out this post on their instagram. Yes, she is Dwayne Johnson's daughter.
The official coverage from the carpet starts at 2:55pm (PST), with a live stream on the Globes facebook page here.
There are of course the numerous 'live from the carpet' specials, such as the E! network's Countdown To The Red Carpet which starts at 1pm (PST), and their main carpet coverage starting at 3pm (PST).
NBC's Arrivals Special starts at 4pm (PST) and rolls right into the main show, which we get at 5pm (PST) with a repeat starting at 8pm (PST).
Follow along with us on BleedingCoolTV on twitter, we'll be live tweeting starting with the 3pm pre shows. There will be champagne.