'A.P. Bio' Season 2, Episode 2 "Nuns": Jack Takes On Some Nuns. That Should Go Well [PREVIEW]
NBC's A.P. Bio opened the doors on its sophomore year last week, with anti-teacher extraordinaire Jack Griffin (It's Always Sunny in Philadelphia's Glenn Howerton) setting his sights on the fame and fortune that comes from a marketable, best-selling "philosophy." Jack's put together a "Plan B" to escape the clutches of Toledo, Ohio…Whitlock High… and Principal Durbin (Happy!'s Patton Oswalt).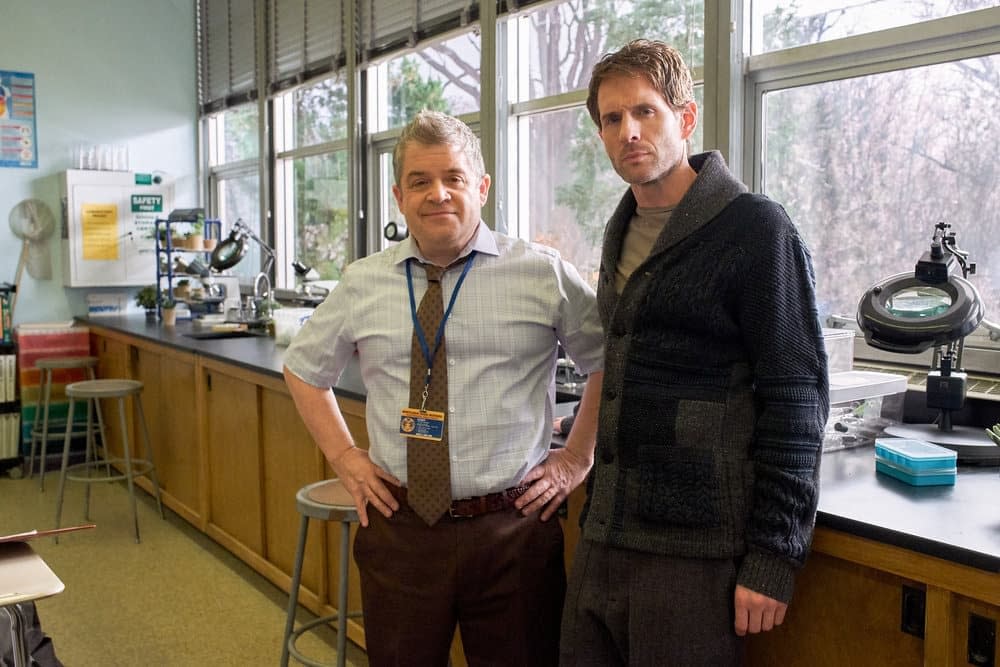 His plan? Take a deep-dive into Toledo, Ohio culture, derive a theory on "happiness" the masses will love, write a book on the experience, and not let the door (or a bully from his past) hit him on the way out of town – and still, not a single lesson of Advanced Placement Biology will be taught… but that doesn't mean there still won't be some lessons to be learned.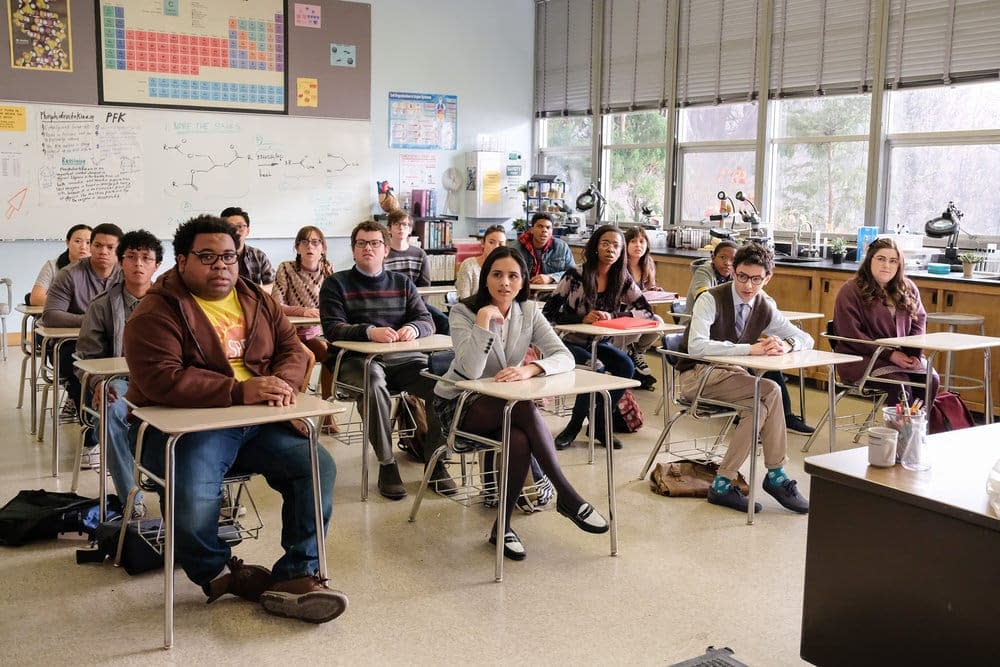 After Jack decided last week's quest for "Happiness" was a bit rushed – and nearly kiling his class in the process – Jack is going to take his time to really get elbows-deep into the guts of what makes Toledo… well, Toledo. But first? There's a certain matter involving a church, a statue, and Jack still not dealing with his mother's passing that needs to be handled. Meanwhile, Whitlock High's own "White Rihanna" gets "sage advice" from an off source…
https://www.youtube.com/watch?v=lFAF36KQKBo&t=24s
A.P. Bio s02e02 "Nuns": Jack is offended when he discovers a local church received a sizable bequest from his dead mother and used it to by a Virgin Mary statue. In an attempt to get revenge, he ropes his students into helping him steal the statue. Meanwhile, Mary, Stef and Principal Durbin attempt to give the right advice to Michelle who is having marital issues at home, but she ends up getting comfort from an unexpected source.
If that's not nearly enough (and how could it not be?), here's a look at some preview images from this week's episode "Nuns":
Created by Mike O'Brien, NBC's A.P. Bio stars Glenn Howerton, Patton Oswalt, Lyric Lewis, Mary Sohn, Jean Villepique, Tom Bennett, Paula Pell, Charlie McCrackin, Jacob McCarthy, Aparna Brielle, Nick Peine, Allisyn Ashley Arm, Eddie Leavy, Jacob Houston, Sari Arambulo, Tucker Albrizzi, and Spence Moore II; with O'Brien, Seth Meyers, Mike Shoemaker, Andrew Singer, and Lorne Michaels serving as executive producers.
NBC's A.P. Bio airs on Thursday nights at 8:30 p.m. ET / 7:30 p.m. CT.