ABC Eyes an Eden Sher-Led Spinoff of 'The Middle'
With the cancellation of Roseanne, ABC has a hole in its schedule, which may end up getting a show picked up that previously was passed on or a mid-season series moved up to fill the fall slot. One of the possible solutions to the opening could be a spinoff from the recently ended series The Middle. Variety is reporting that the network is looking at a potential series based on Eden Sher's character of Sue. When the ninth season of the series ended, the character was in college studying hotel management.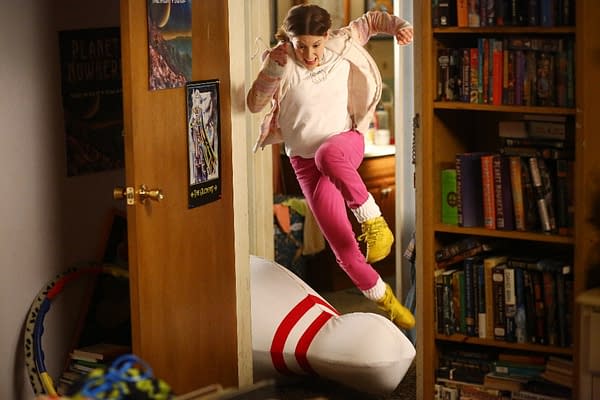 The spinoff, which is close to getting a pilot order, would have Sher reprising the role as the socially awkward Sue Heck. The series finale of The Middle had her eventually marrying Sean (Beau Wirick), her neighbor, after an on-again/off-again relationship. No word if that would be part of the series or if it would focus on her still in college.
Reports say The Middle creators Eileen Heisler and DeAnn Heline are attached to the project, along with Warner Bros. TV, but as of now deals for Heisler, Heline, and Sher are not set.
This could be the second spinoff series picked up by the network, with the '90s-set The Goldbergs spinoff, Schooled, getting a series order previously.