Dear ABC's The Rookie: We Want More of Our Badass Women!
ABC's freshman cop dramedy The Rookie has a lot of promise. The stories are interesting, the jokes are funny, the subject matter is treated respectfully, and the main character is played by geek idol Nathan Fillion (John Nolan). Additionally, the casting is fantastic! Of eight main character roles–all police officers–half are badass women played by fantastic actors: Alyssa Diaz (Angela Lopez), Melissa O'Neil (Lucy Chen), Afton Williamson (Talia Bishop), and Mercedes Mason as everyone's boss Captain Zoe Anderson are all powerhouses. They own every scene that they are in and bring a lot of acting depth to the show.
So why have the showrunners taken all of this acting talent and relegated their characters to "friend" and "girlfriend" and "overambitious female" roles, the television equivalent of emotional support animals?
Given that the show centers on 40-something rookie John Nolan, it is understandable that the first few episodes center on him and his relationship with the main characters. In fact, you don't really notice how much the women have been sidelined at first. You know that Bishop wants to be Police Chief, that Diaz is gunning for Detective, and that Chen can give as good as she gets. Captain Anderson remains a bit of a mystery, however, the two dimensional "President Bartlet" who shows up to make big announcements or dispense advice but doesn't seem very human. Stealing scenes, these characters and actors leave you wanting more…but more of what?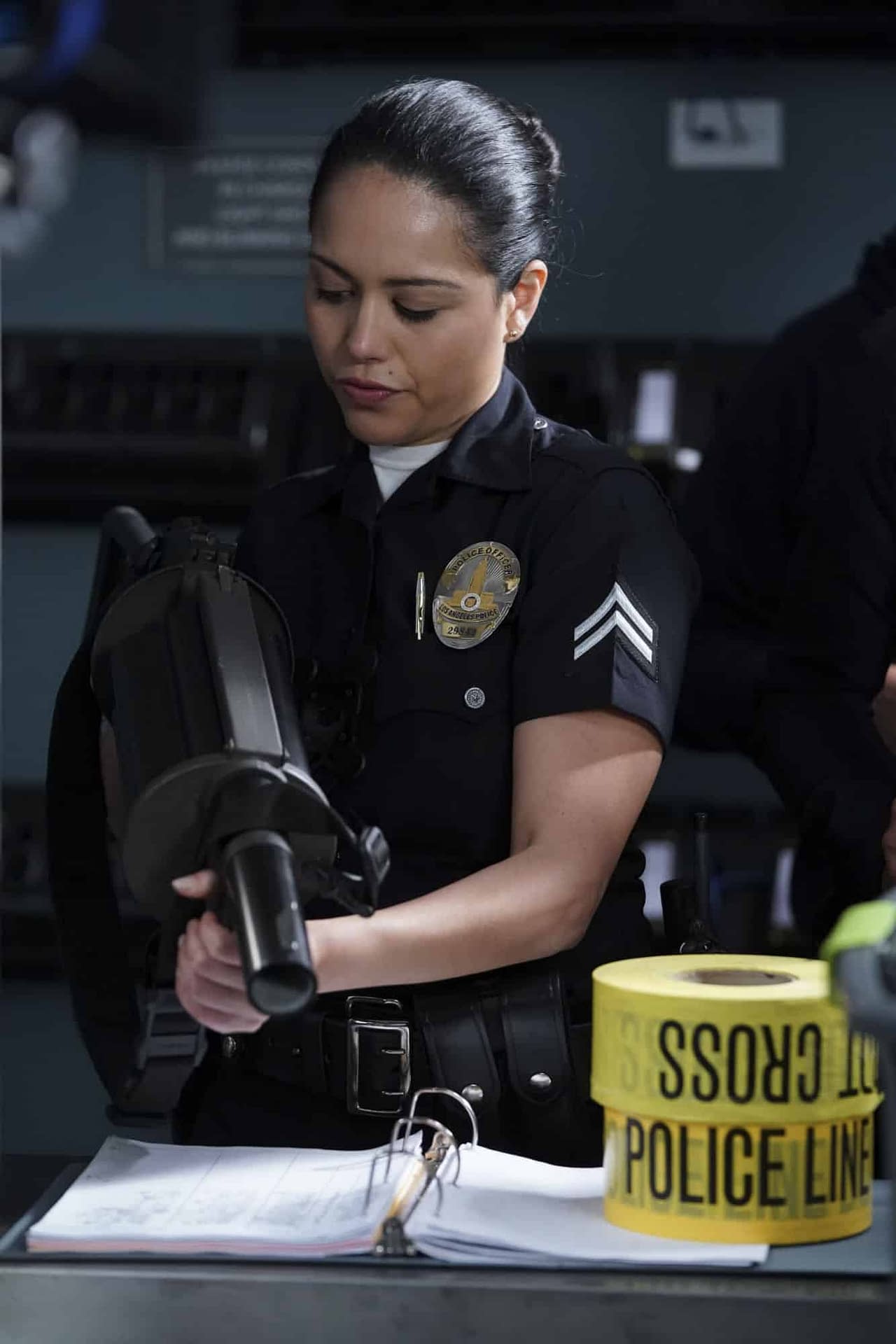 At first, I wasn't sure. I knew something was missing in the show, I knew that Bishop, Lopez, Chen, and Anderson were my favorite characters–but I couldn't quite put my finger on what I wanted.
Then, I saw this week's episode "Flesh and Blood" and knew exactly what I wanted, because I was watching it on the screen. I saw badass Bishop refusing to give an inch to jerk Tim Bradford (Eric Winter) who was trying to hold his tiny bit of seniority over her head, leading him to be literally skunked. Badass Lopez went toe-to-toe with a lawyer dead set on finding fault with her, helping him despite his continued verbal censure, and then found the courage to ask him out on a date. Rookie badass Chen got in a car with her boss's boss's boss and did her job, standing up to superiors who wanted to tell her how to handle the Captain. Oh, and that "Captain of the Badass Ladies of The Rookie"? Anderson was amazing; speaking fluent Farsi (Mason is of Iranian descent), taking a punch to the face, running a police precinct while also out on patrol, and defeating a hostage taker–all while refusing to use her past as a Marine Military Police Officer to win points with her cops.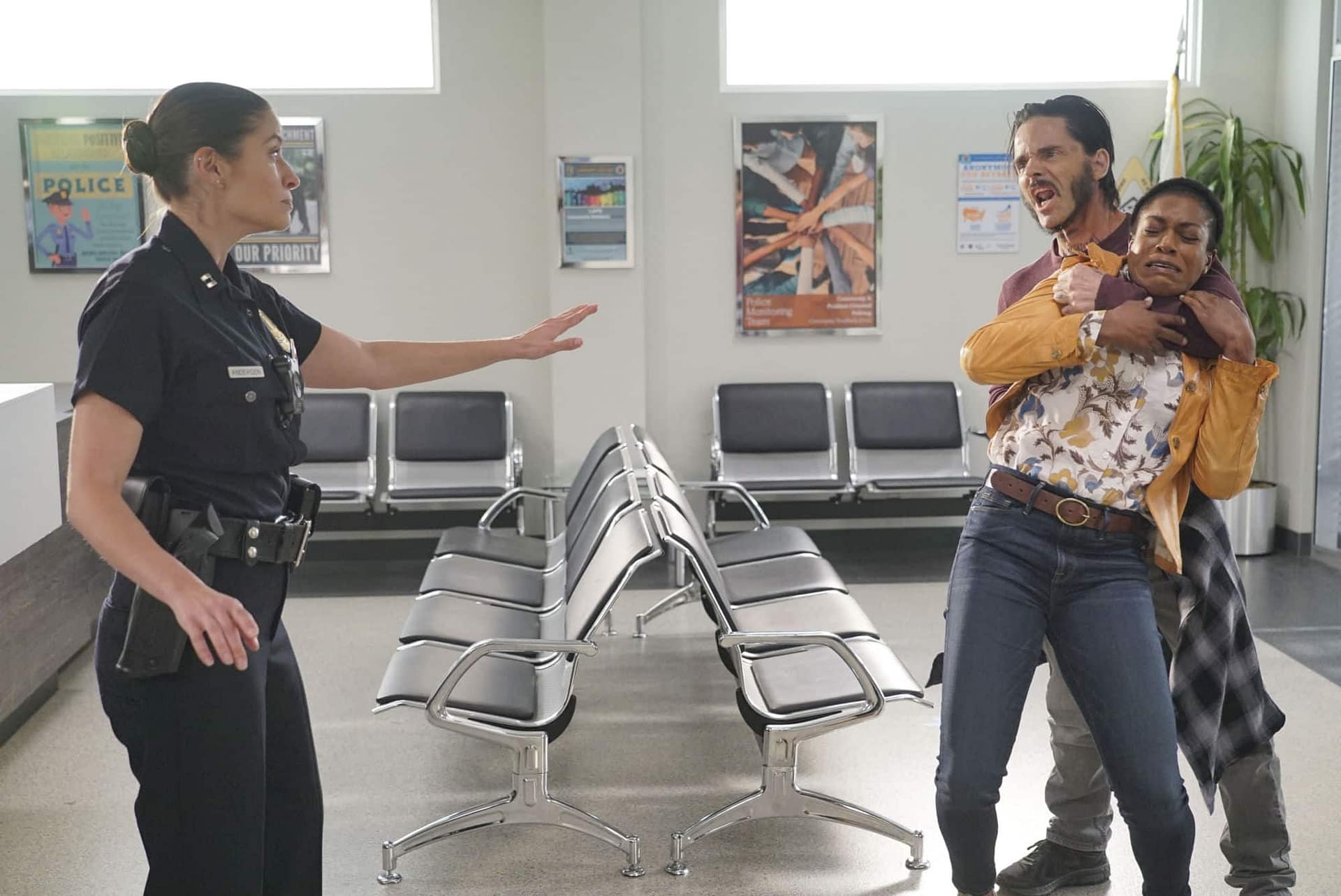 Yes, I got exactly what I wanted. The episode was amazing and I loved it. But why not more? One episode in ten showed how amazing these women were. Are we going to have to wait out another ten episodes of these women being comic relief or love interests before we see this level of awesome again?
How many episodes dedicated to stoic co-dependents, age discrimination, and mystery family drama with the male leads will we have to watch before we once again get to see these women excel? If the showrunners are smart, not many. As box office numbers have shown us recently, strong women characters bring viewers and dollars.
So come on, The Rookie: give us more of what we want! Give us more badass women.
P.S.: Oh, and if it turns out that Jackson West (Titus Makin Jr.) is gay, that would be great–because in mheadcanonon, he already is. Thanks!