"American Dad!": Santa vs. The Smiths – Who's REALLY To Blame? Our Christmas Scorecard
In the spirit of the holidays, I thought it would be fun to compile a list of the holiday episodes of one of my favorite animated shows running, TBS's American Dad! I have a special place in my heart for both this show and Family Guy— especially their musical numbers.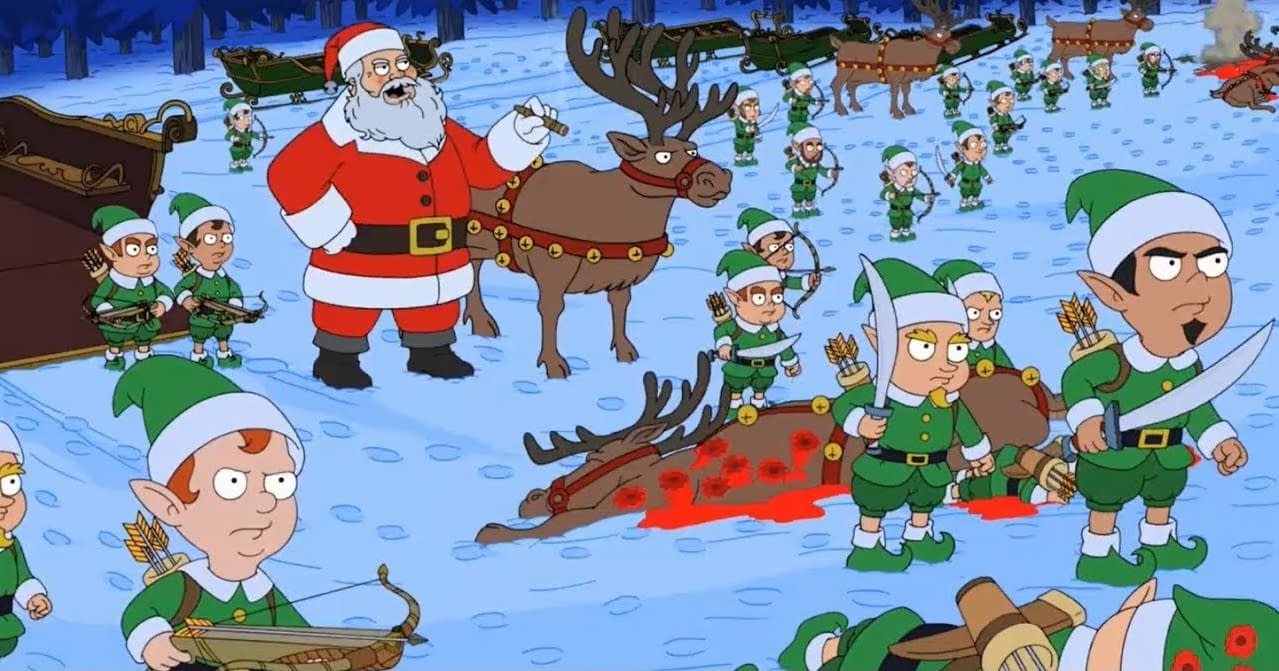 One major pet peeve: the discrepancy on the seasons and episode listings. Thankfully, I was able to channel my rage and holiday vibe into something creative: a look at the constant feud between Santa Claus and The Smiths – and who is really to blame?
Here are my thoughts on the four key episodes – followed by my "scorecard" of who the bigger "d-bag" was in that outing – and to clarify? The season and episode numbering I'm using is from Wikipedia: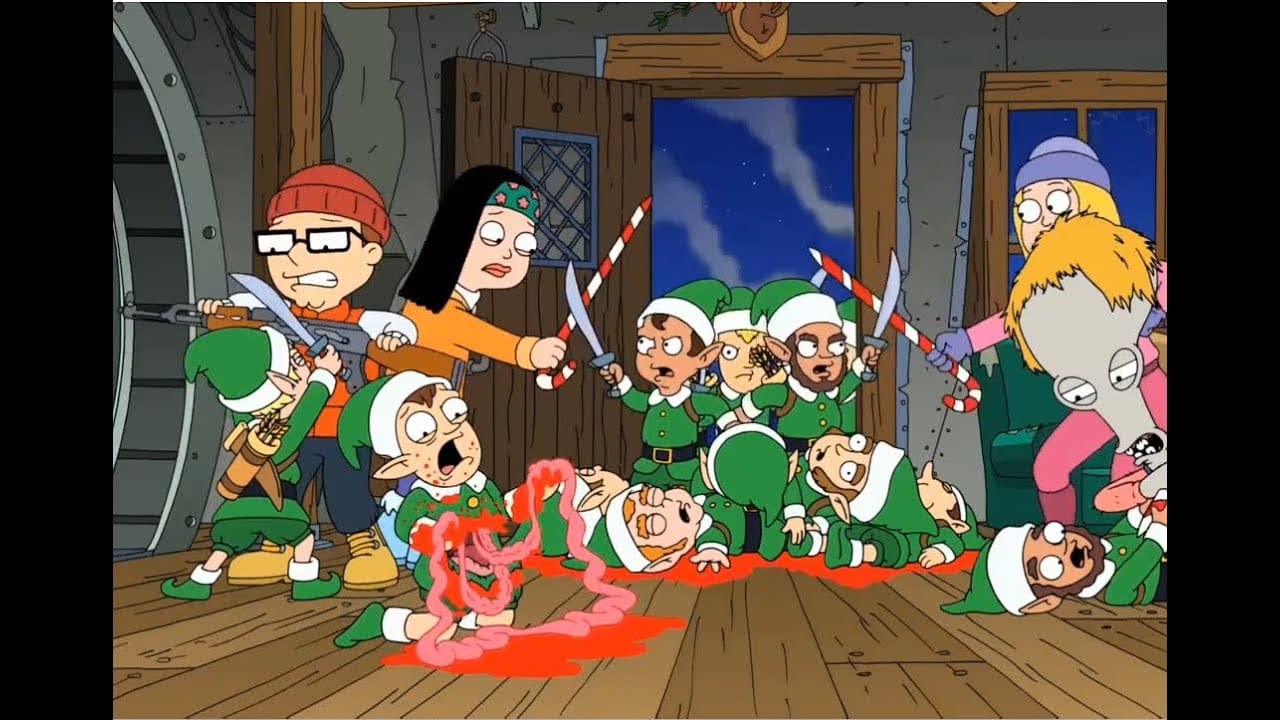 ● "For Whom the Sleigh Bell Tolls" (Season 7, Episode 8): And so it begins. This is the episode that started it all, thanks to Stan giving Steve a gun despite Francine's objection; and Steve shooting Santa multiple times in turn. Santa is then brought back to life by his elves and swears vengeance on the Smiths. He proceeds with the carnage after they try hiding, and although they are close to winning, the army is forced to retrieve to the North Pole at dawn. (Smiths 1, Santa 0)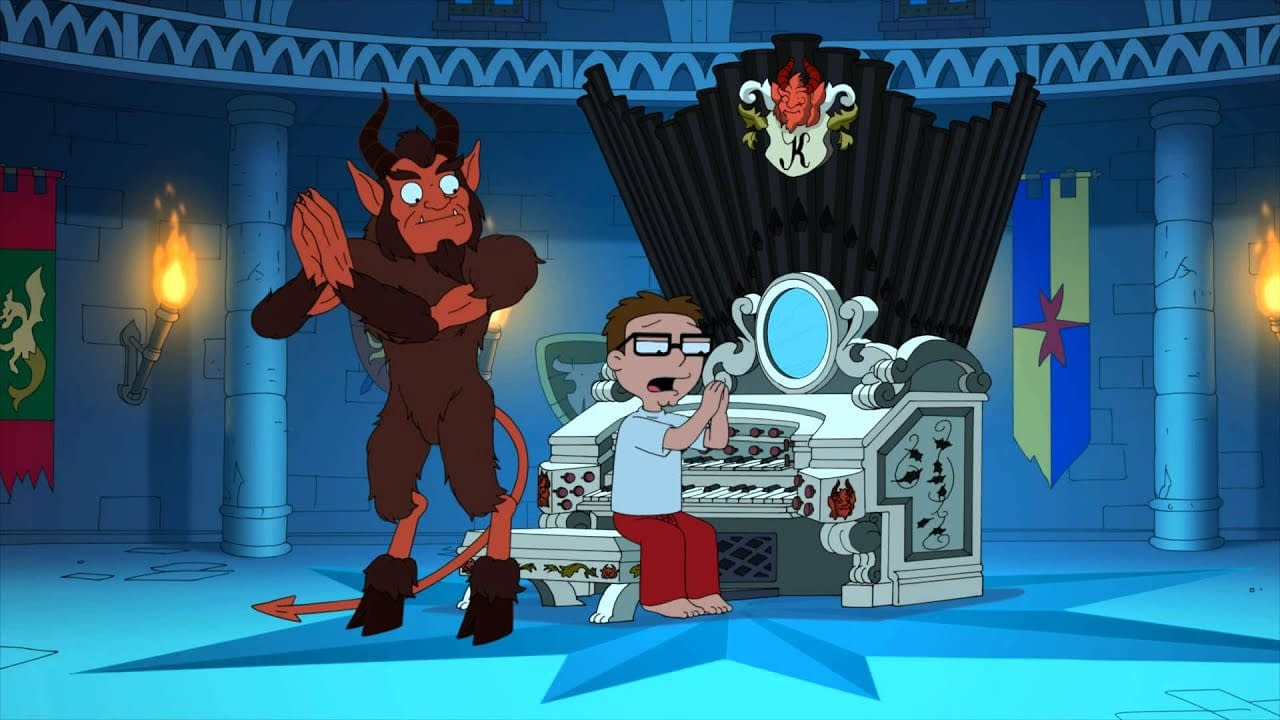 ● "Minstrel Krampus" (Season 10, Episode 8): So we meet Krampus, Santas oldest rival. We discover Jack, Stan's father, had trapped him years ago and Stan chooses to let him free being fed up with Steve's battiness. In a series of great songs we discover that Krampus is actually the good guy who truly cares about kids and their futures, while Santa spoils them rotten. (Smiths 1, Santa 1)
● "Ninety North, Zero West" (Season 14, Episode 7): It goes without saying that Santa is a total dick in this episode, kidnapping kids and forcing them to work in a mine. Yes… All of this just to find gemstones that will help him bring the giant Humbaba back to life and give him un-imaginable power. We do not need the rest of the story to know who takes this one. (Smiths 1, Santa 2)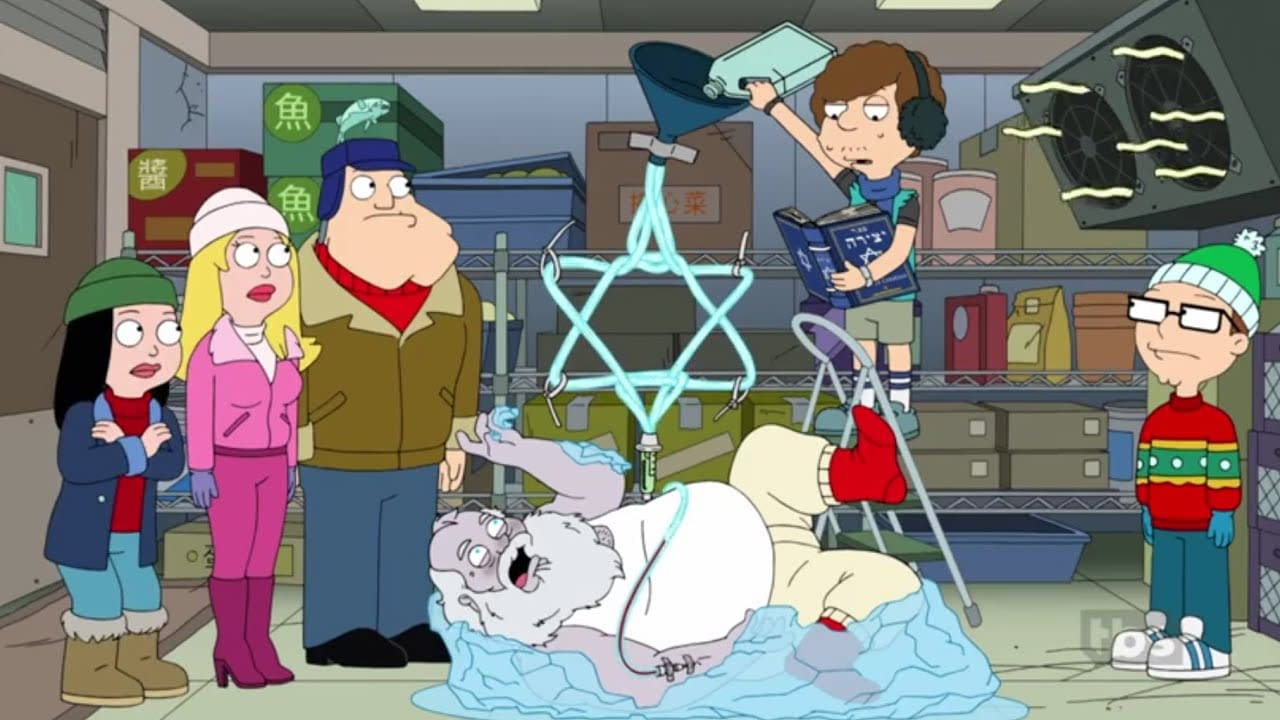 ● "Santa, Schmanta" (Season 15, Episode 1): Santa swears, once again, vengeance – only to fall and break his neck. However, when Roger decides to convert to Judaism he fetches Santa's body and steals his suit, gaining Santa's powers in the process. Santa however turns into a zombie version of himself. Granted, Santa's story takes the backseat to Roger's, but it ends pretty much the same: Santa once again swearing he will avenge this. (Santa 2, Smiths 2)

Turns out that in American Dad!, Santa is just as much a dill-hole as The Smiths are. I am okay with that.