'American Gods': Ricky Whittle Plays a Few Rounds of Marvel's "God or Not" [VIDEO]
When he's not rolling around the highways and byways of America with "All-Father" Mr. Wednesday (Ian McShane) on STARZ's series adaptation of Neil Gaiman's American Gods, Shadow Moon's Ricky Whittle appears to be sporting some serious geek cred. Where's our proof? This weekend's edition of Marvel's Earth's Mightest Show, where Whittle sat down with host Langston Belton to discuss the show's second season and how he keeps in shape.
But then the real questioning began…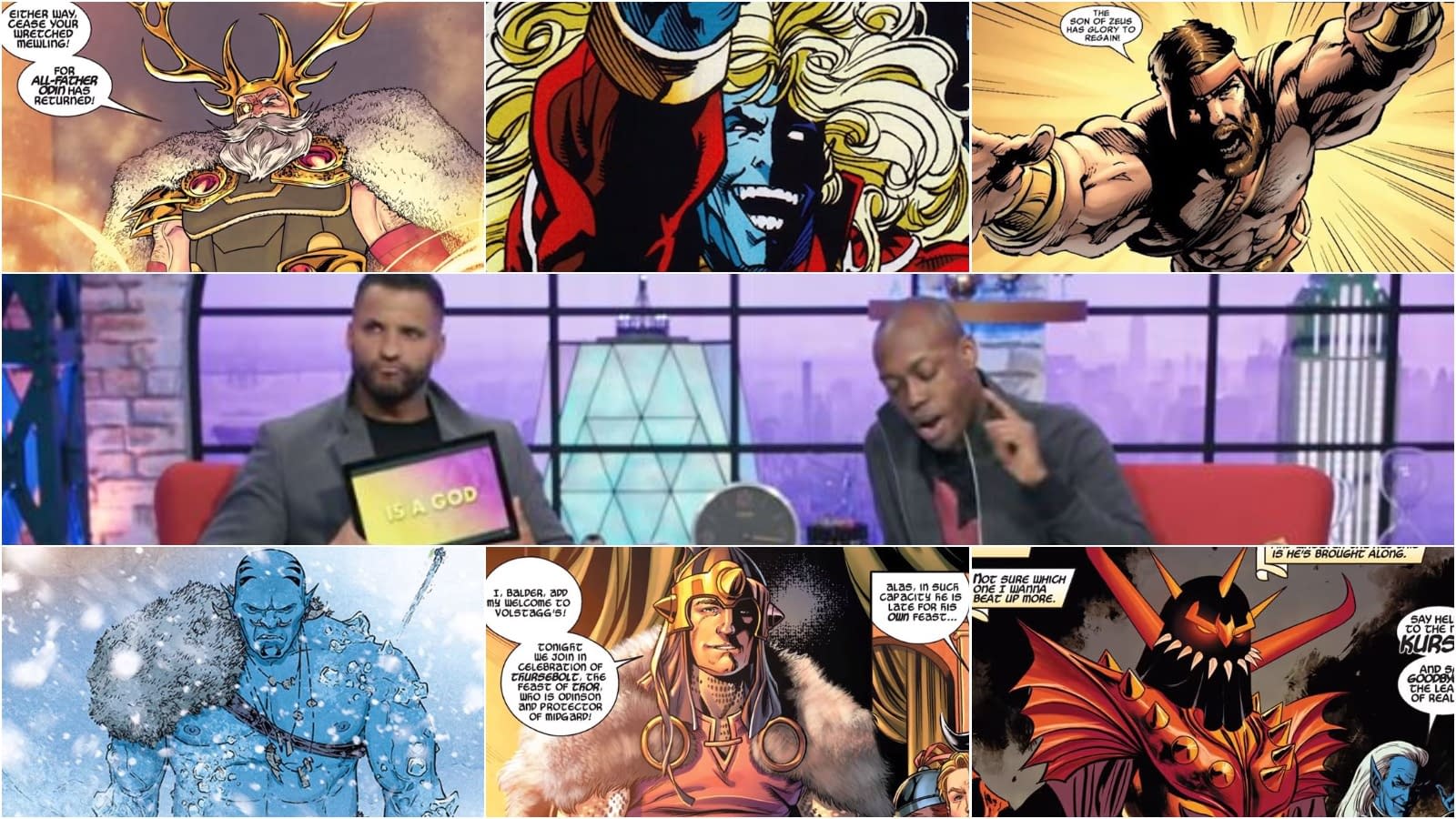 In the video below, Whittle gets put through several rounds of "God or Not," where viewers got to see if he knew his Freyja from his Malekith – and if they were card-carrying gods or something else:

Of course, when Whittle isn't killin' it with his vast knowledge of Marvel's deities and demigods, there's the matter of his day job on STARZ's American Gods – so with that in mind, here's a look at this week's episode "Donar the Great;" followed by an overview of the season (and some hints at what's still to come):
American Gods s02e06 "Donar the Great": Shadow and Mr. Wednesday seek out the dwarf Dvalin to repair Gungnir, but he requires a powerful artifact in exchange. On the journey, Wednesday tells Shadow the story of Donar the Great. Meanwhile, Mr. World and New Media harness the power of her worshippers to prepare for the coming storm.
We were forged in God's image, but the Gods are also made in ours — and in Season Two the battle moves inexorably toward crisis point as the destinies of gods and men collide. While Mr. World plots revenge for the attack against him in Season One, Shadow throws in his lot with Wednesday's attempt to convince the Old Gods of the case for full-out war, with Laura and Mad Sweeney in tow.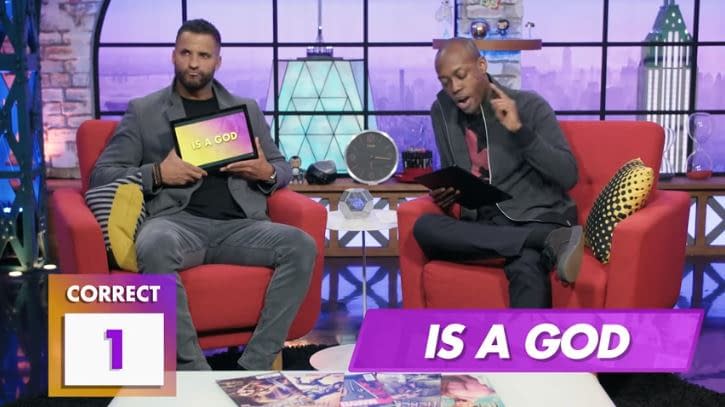 A council at the House on the Rock explodes into chaos, sending deities both Old and New on quests across America that will converge on Cairo, Illinois: forcing Shadow to carve out a place as a believer in this strange new world of living gods — a dark world where change demands commitment, and faith requires terrible sacrifice.
American Gods stars Ricky Whittle, Ian McShane, Emily Browning, Pablo Schreiber, Crispin Glover, Yetide Badaki, Bruce Langley, Mousa Kraish, Omid Abtahi, Demore Barnes, Peter Stormare, Sakina Jaffrey, Dean Winters, Devery Jacobs, Kahyun Kim, Derek Theler, Laura Bell Bundy, and Christian Lloyd.
American Gods season 2 airs on STARZ on Sundays at 8 p.m. ET/PT.