American Gods Season 2 Update: [SPOILERS] Getting "Fleshy" in Episode 2 With production on the second season of American Gods currently underway in Toronto with new additions Dean Winters (John Wick), Devery Jacobs (Cardinal), Kahyun Kim (Shameless) and Sakina Jaffrey (Timeless), it's time once again for us to feed our collective addiction for any scrap of American Gods Season 2 update we can get our minds wrapped around. After stalking the social media accounts of the cast and crew to see how things are progressing with Starz's series adaptation of author & executive producer Neil Gaiman's acclaimed novel, here's what we're looking at this time:
So this is one of those instances where an article started out one way, and then ended up something completely different. Originally, this was going to be a follow-up post updating the comings-and-goings of the cast and creative as they continue filming the season – and then Ricky Whittle (Shadow Moon) happened.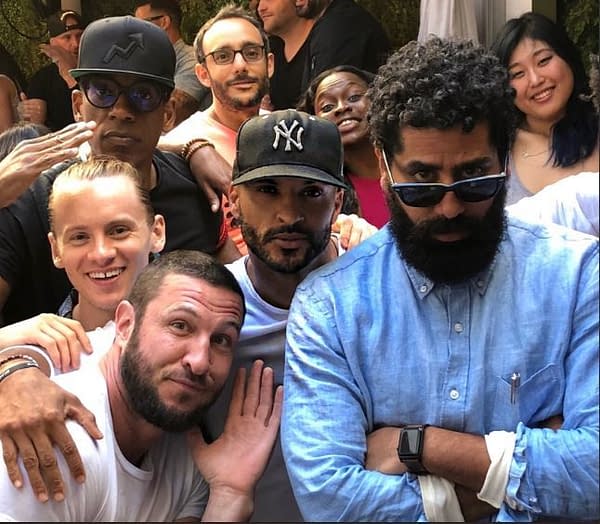 More specifically, Whittle took to IGTV (Instagram's new video posting service) to spoil something essential about the season's second episode…breaking news so mind-altering that it begs for a spoiler warning: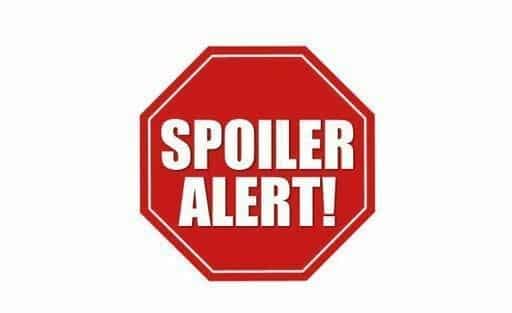 Ricky Whittle is getting naked.
Or more specifically – and in his own words – "fleshy," so what exactly that means we're still not sure. Although Whittle claims viewers are going to be deprived the opportunity to say hello to his "little Shadow" (again his phrase, not mine), he's been hitting the gym and tracking his workouts for the past several days – but it was his tweet from the weekend that was our first "fleshy" clue (great band name, btw).
Well, Whittle confirmed the news today – expressing how excited he was to show viewers everything he's got. Just going to leave that last line there, do with it whatever you want…
With Hannibal's Jesse Alexander serving as showrunner and an expected early/mid-2019 return, American Gods has some new players in play that will definitely complicate Shadow's journey of self and spiritual discovery. Winters's brutally efficient and precise Mr. Town is tasked by Mr. World (Glover) to learn what Shadow knows about Wednesday's (Ian McShane) plan. First Nations actor Jacobs is college student Sam Black Crow: a spiritually cynical young woman who lives her life with fierce confidence and openness, selling her chainsaw art by the roadside for extra money. Kim's New Media is the goddess of global content: a cyberspace chameleon who's also a master manipulator. The trio join Jaffrey, who was cast in May as Hindu war goddess Mama-Ji: a waitress at the Motel America, her necklace of skulls, acerbic wit and free spirit make her a match for any mighty god or man.
Gaiman, Alexander, McShane, FMNA's Stefanie Berk, Craig Cegielski and Scott Hornbacher serve as series executive producers; with second-season premiere director Chris Byrne (Hannibal, Star Trek: Discovery) co-executive producing alongside Heather Bellson and Rodney Barnes. Lisa Kussner produces; with FremantleMedia North America as the studio.