'American Gods': 100+ Images from STARZ's Season 2 Red Carpet Premiere [GALLERY]
With only a few more days standing between viewers and STARZ's second-season premiere of American Gods, the cable network hosted an official red carpet premiere screening for both "gods" and "mere mortals" alike. The return of the series adaptation of Neil Gaiman's popular novel was met with a packed house of nearly 700 attendees at the historic Ace Hotel in Downtown Los Angeles. After the screening, guests were treated to a party that included aerialists, magicians, and tarot readers at Clifton's Republic.
American Gods s02e01 "House on the Rock": Following the epic showdown at Easter's party, Mr. Wednesday continues his quest to pitch the case for war to the Old Gods with Shadow, Laura and Mad Sweeney in tow. Meanwhile, Mr. World plans revenge and Technical Boy goes on the hunt for Media. First stop: the House on the Rock, where Shadow is taken "backstage."
Cast members from American Gods in attendance included: Ricky Whittle, Ian McShane, Emily Browning, Pablo Schreiber, Crispin Glover, Yetide Badaki, Bruce Langley, Mousa Kraish, Omid Abtahi, Demore Barnes, Peter Stormare, Sakina Jaffrey, Dean Winters, Devery Jacobs, Derek Theler, Laura Bell Bundy, and Christian Lloyd.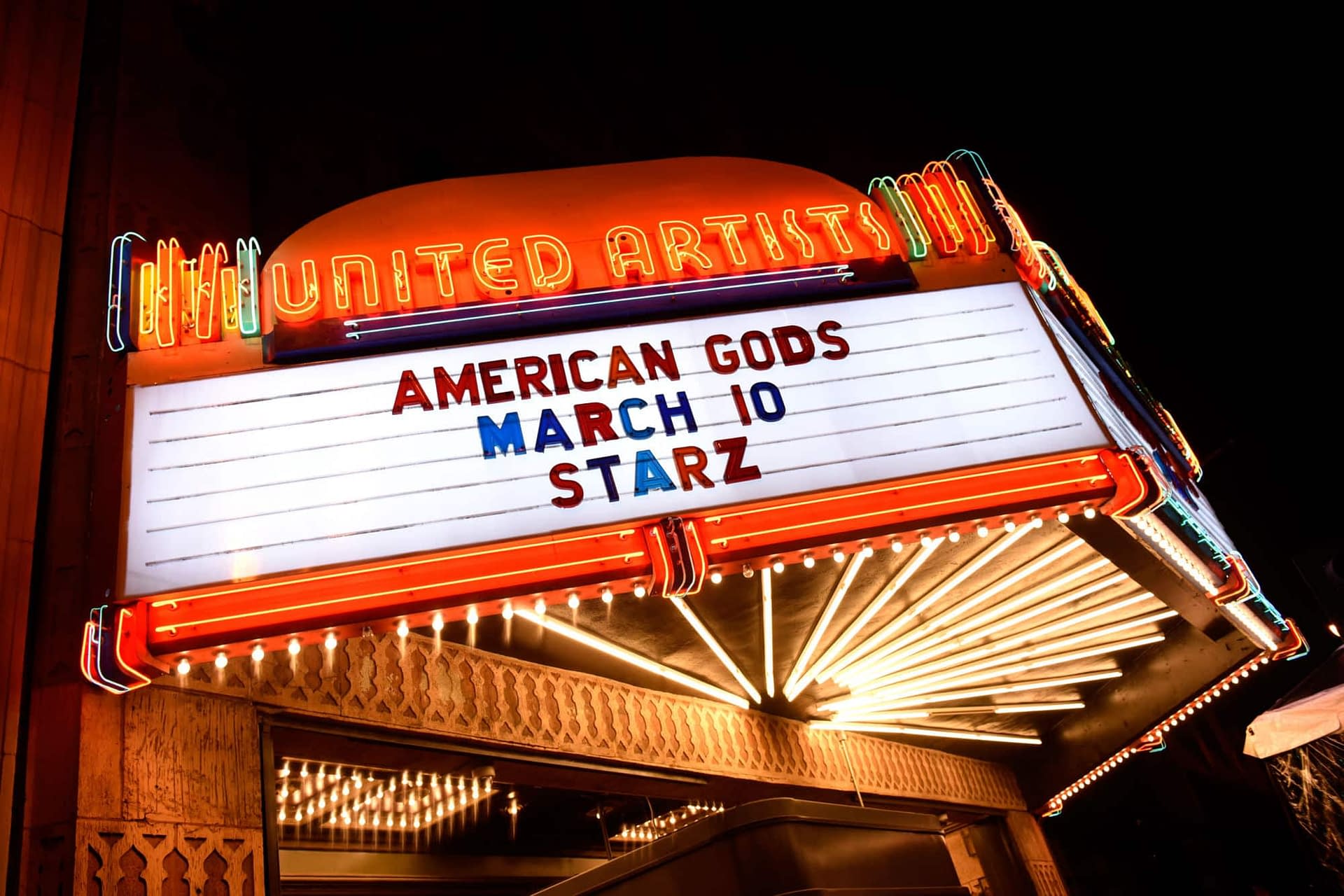 Also in attendance to show their "faith and devotion" to American Gods were Ser Anzoategui and Chelsea Rendon from the STARZ series Vida, Daniyar from STARZ series Sweetbitter, STARZ COO Jeffrey Hirsch and STARZ President of Programming Carmi Zlotnik, Bruce Glover, Dennis Dexter Haysbert, Michael Irby, Roger Avary, Mosh, Composers Daniel Bensi and Saunder Jurriaans, Digital Influencers Pamela Horton, Erika Ishii, Steve Zaragoza, Anna Brisbin, Joshua Ovenshire, Dave "Lasercorn" Moss, Courtney Miller, Sonja "omgitsfirefoxx" Reid, Jonna "Mae" Apelacio, Tessa Netting, Dan Nguyen, and Ericka "Boze" Bozema.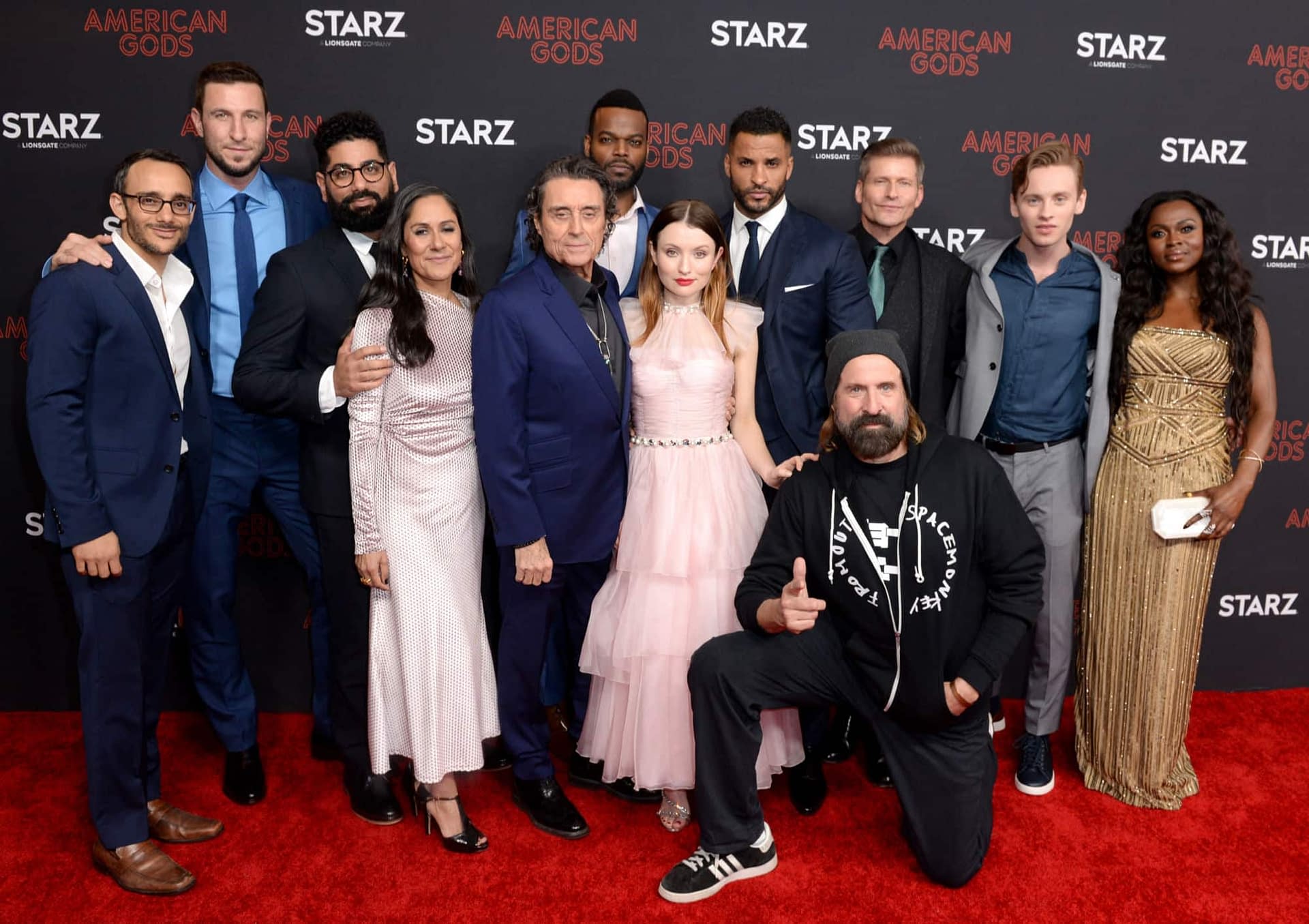 With that many names, you know there had to be just as many images from the red carpet premiere event – so let's start by giving you a look at the event:
Finally, here's a look at Gods, Old and New… as well as some of the "converted" who attended as an act of "faith":
American Gods season 2 will premiere on STARZ proper, starting Sunday, March 10 at 8 p.m. ET/PT.

We were forged in God's image, but the Gods are also made in ours — and in Season Two the battle moves inexorably toward crisis point as the destinies of gods and men collide. While Mr. World plots revenge for the attack against him in Season One, Shadow throws in his lot with Wednesday's attempt to convince the Old Gods of the case for full-out war, with Laura and Mad Sweeney in tow. A council at the House on the Rock explodes into chaos, sending deities both Old and New on quests across America that will converge on Cairo, Illinois: forcing Shadow to carve out a place as a believer in this strange new world of living gods — a dark world where change demands commitment, and faith requires terrible sacrifice.