"American Horror Story: 1984" Celebrates "Episode 100" with "AHS" Opening Credits Remix [VIDEO]
Combine our professional obsession with uber-creative genius Ryan Murphy (Glee, Pose, 9-1-1, Feud, and a billion more) with our love for 80's horror/slasher film, and it's easy to understand why we're excited for FX's American Horror Story: 1984. In fact, executive producer Tim Minear only confirmed our excitement when he said this about the current season of Murphy and Brad Falchuk's horror anthology series American Horror Story:
"I think it's awesome. I think it's gonna be really scary but a lot of fun, like it always is. And that if you have a taste for '80s horror, you're in for a treat."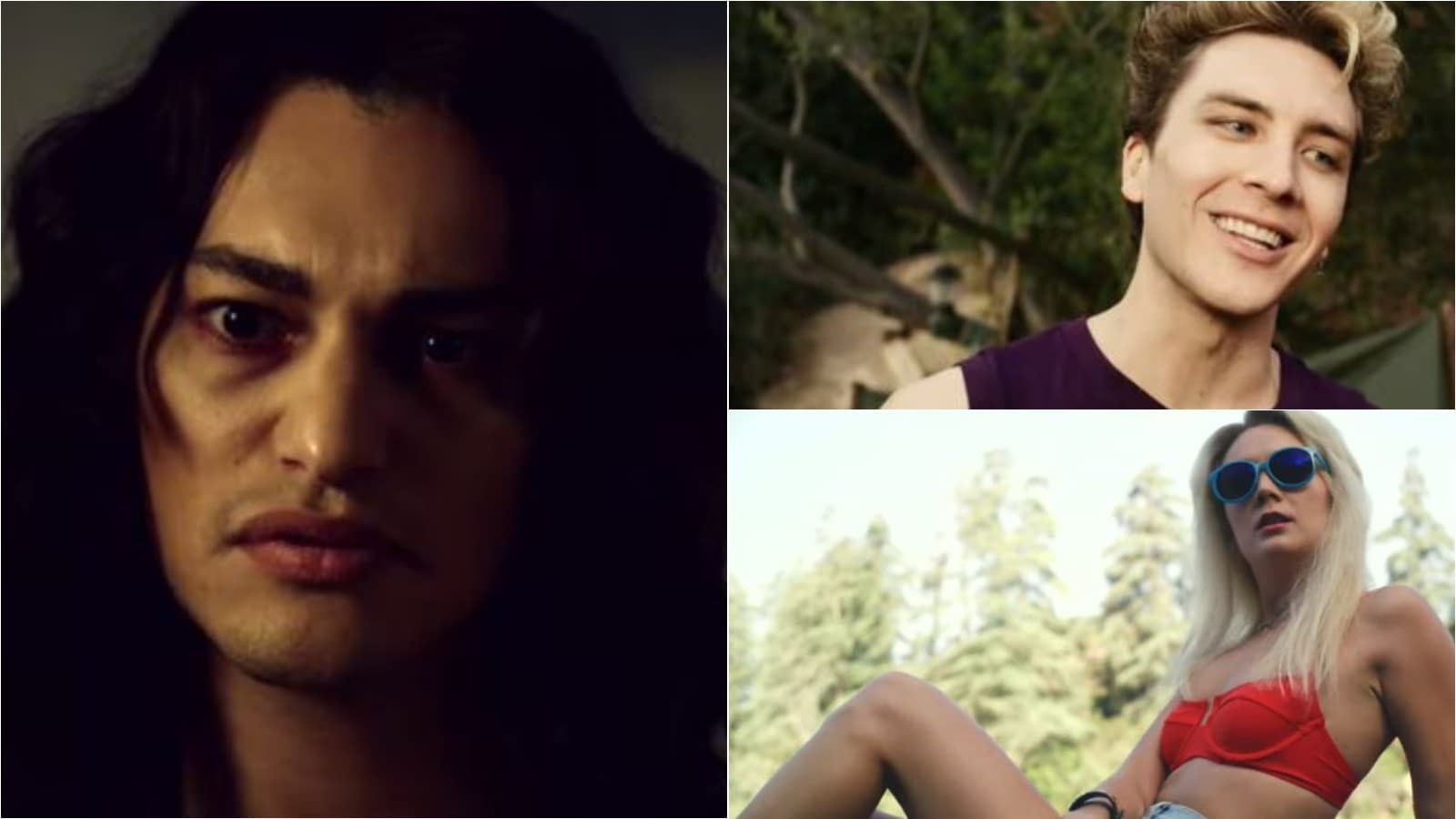 When we reviewed season opener "Camp Redwood," we made a connection to both Shaun of the Dead and The Cabin in the Woods when describing how the season's initial tone and vibe made us feel. Then "Slashdance" happened and… wow. We're talking false identities, double-crosses, hidden alliances, impalements, and our first major counselor death (sorry, Ray) – all part of an outing that has us feeling that maybe this really is Hell.
Last week's "True Killers" (our review here) was a fun frightfest that confirmed our worst suspicions about Margaret while actually starting to feel(???) for Richter/Mr. Jingles – and Trevor went RIP. Then "Red Dawn" happened, which not offered our weekly two scoops of murder and mayhem, but also got our brains back into "WTF?!?" conspiracy theory mode.
This week marks a special occasion in the AHS universe: the franchise's 100th episode – and as we can see from the preview for the aptly-titled "Episode 100", things are definitely going in directions we didn't see coming.
And we can't shake this feeling that a big mythology-connecting reveal is coming soon…
"American Horror Story: 1984" season 9, episode 6 "Episode 100": With the horrors of the night behind them the survivors deal with the fallout of their choices. Written by Ryan Murphy & Brad Falchuk; directed by Loni Peristere.

With all of the carnage and mayhem taking place in and around Camp Redwood, we almost missed this very important occasion – thankfully, Murphy had us covered.
Murphy took to Instagram to post a fan-made image that pays tribute to those who've graced the screen over the course of nine seasons – an image that makes us want to start binge-watching the entire thing right now:

https://youtu.be/9wcEiFIM3mM
In case you're like us and you need to see it for the 166th time, here's a chance to see the cast in all their '80's slasher-film-audition glory:
American Horror Story: 1984 stars Emma Roberts (Brooke), Billie Lourd (Montana), Cody Fern (Xavier), Angelica Ross (Nurse Rita/Donna Chambers), Leslie Grossman (Margaret), John Carroll Lynch (Benjamin "Mr. Jingles" Richter), Gus Kenworthy (Chet), Glee's Matthew Morrison (Trevor), DeRon Horton (Ray), Zach Villa ("The Night Strangler" Richard Ramirez), Alhan Bilal (Jamie), and Tara Karsian (Chef Bertie).
FX's American Horror Story: 1984 slashes its way onto our screens every Wednesday at 10 p.m. EDT.