Arrow Season 7, Episode 10 'Shattered Lives': Midseason Return Synopsis, Trailer Released
After spending a little "quality time" in Barry's red leather undies during the CW's Arrowverse crossover event "Elseworlds," Star City's former vigilante turned convict turned police consultant Oliver Queen (Stephen Amell) is back to his old stomping grounds when Arrow returns for the second-half of season 7 with 'Shattered Lives' on Monday, January 21.
https://youtu.be/lq_8nSyQBm4
Arrow season 7, episode 10 'Shattered Lives': OLIVER RETURNS TO HIS REGULAR LIFE IN STAR CITY — Oliver (Stephen Amell) is ready to get back to work with the SCPD and to focus on his marriage with Felicity (Emily Bett Rickards). However, when Dinah (Juliana Harkavy) tasks Oliver with tracking the new Green Arrow (Sea Shimooka) things take a surprising turn. Meanwhile, Diggle (David Ramsey) and Lyla (guest star Audrey Marie Anderson) must answer to ARGUS about Diaz (Kirk Acevedo). Andi Armaganian directed the episode written by Benjamin Raab & Deric A. Hughes (#710). Original airdate 1/21/2019.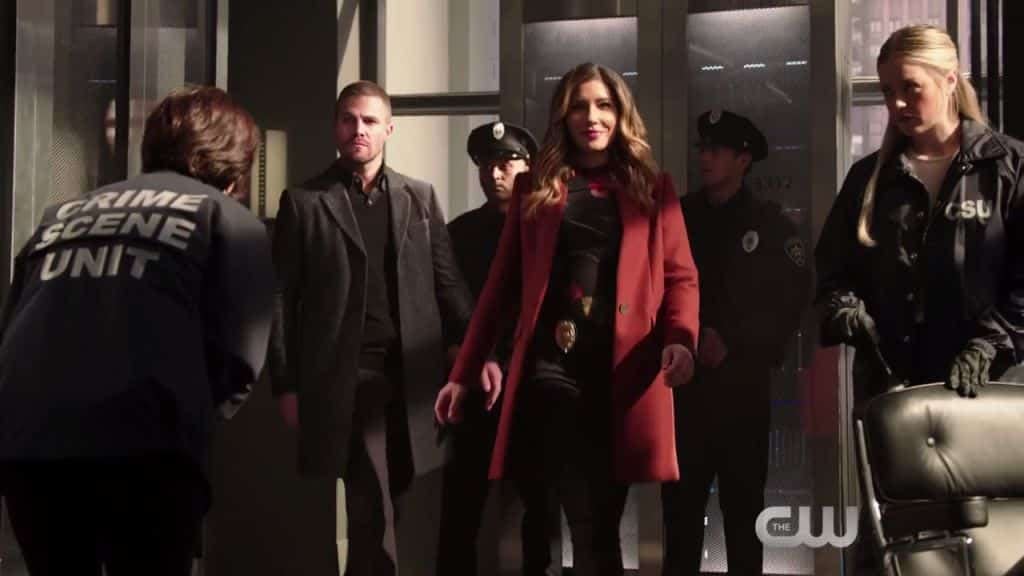 Expect the second half of season seven to continue to focus on the theme of legacy and all of its facets: the legacy of the Queen family, the Green Arrow's legacy in Star City, and the "legacy" that comes with the decisions they've made – and how they impacted the next generation by way of the flash-forward device employed this season.
Other things to keep in mind when Arrow returns later this month:
● The ongoing relationship drama between Oliver and Felicity (Emily Bett Rickards), including Felicity's continued dark turn.
● The fallout from ARGUS, Lyla (Audrey Marie Anderson), and Diggle (David Ramsey) in particular working with Diaz (Kirk Acevedo) and keeping it secret from the team.
● How the series handles adding yet another archer half-sister for Oliver, this one appearing to be a shadow version of Thea.
● Will we see Roy (Colton Haynes) in the present day storyline?
● Will Oliver's former prison BFF Stanley (Brendan Fletcher) – a cold-blooded murderer who escaped during the prison riot – return to torment Oliver this season?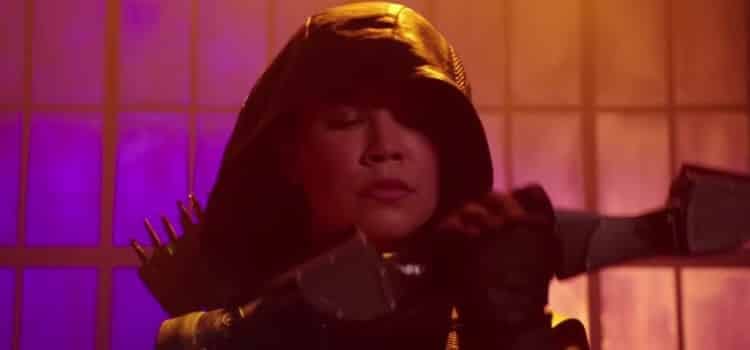 What have you thought of Arrow season 7 so far. and what are you hoping for from the rest of the season?
Let us know in the comments below!