The CW has released what it calls the midseason extended trailer for Arrow. It's not clear if this is for the rest of the season of just for the next couple of episodes, but either way, it's really kind of intense.
The show returns tonight with the tenth episode of what may be its best season since the first. The team is splintered in half with Oliver (Stephen Amell), Felicity (Emily Bett Rickards) and Diggle (David Ramsey) having broken trust with Dinah (Juliana Harkavy), Curtis (Echo Kellum) and Rene (Rick Gonzalez), after Rene agreed to testify against Oliver with the FBI.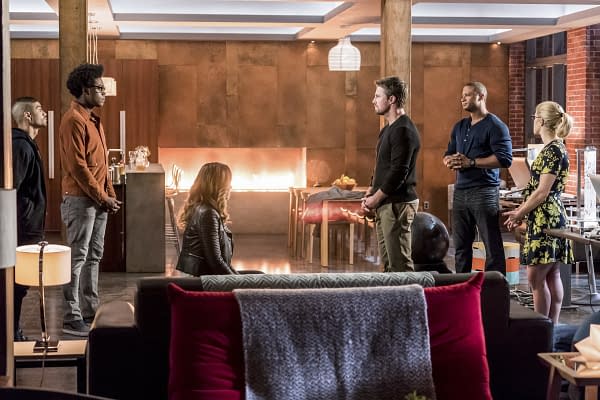 While the team is broken apart, Oliver still has to deal with having been arrested for being Green Arrow, running the city and raising his son while trying to take on Cayden James (Michael Emerson), Black Siren (Katie Cassidy), and the team they've put together. The trailer below is two minutes of pretty intense scenes showing everything from Green Arrow trying to take on the bad guys alone, to Quentin Lance (Paul Blackthorne) confronting his daughters doppelgänger from Earth-2 again to what appears to be William (Jack Moore) being hurt and caught up in the fight. James has done a good job in taking almost everything away from Oliver.
Arrow airs Thursdays at 9 p.m. ET on the CW.
https://youtu.be/rVFW6fIbDOM
Enjoyed this article? Share it!