"Batwoman" Season 1 Gets Personal in "Tell Me the Truth" [SPOILER REVIEW]
This week's Batwoman is one of the best of the series so far, as it finally feels like the show is firing on all cylinders. It provides some great action sequences, introduces us to new characters, layers in backstory and secondary motivations, and provides some opportunities for our lead actors to show off their range. This episode also includes a not so subtle undercurrent about homophobia and bigotry that is especially satisfying.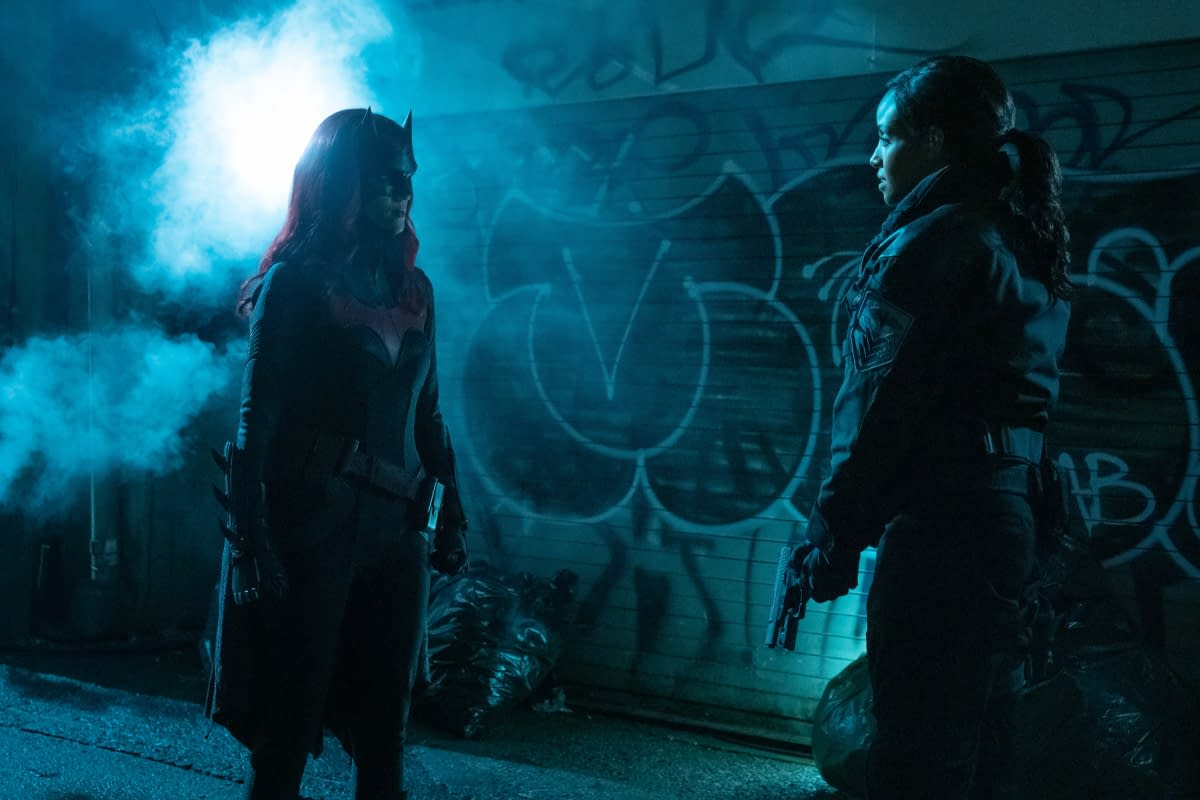 Our opening sequence is Batwoman (Ruby Rose) thwarting an assassination at Alessandro's, a swanky upscale Italian restaurant. A new assassin, The Rifle (Garfield Wilson), is in town, and he is targeting the engineers who worked on the rail gun designed to breach the batsuit. But he has also attracted the attention of Julia Pennyworth (Christina Wolfe), yes, of those Pennyworths. She also immediately recognizes Kate's fighting moves in the batsuit, asking the question, is there anyone on the show who doesn't know her secret identity now?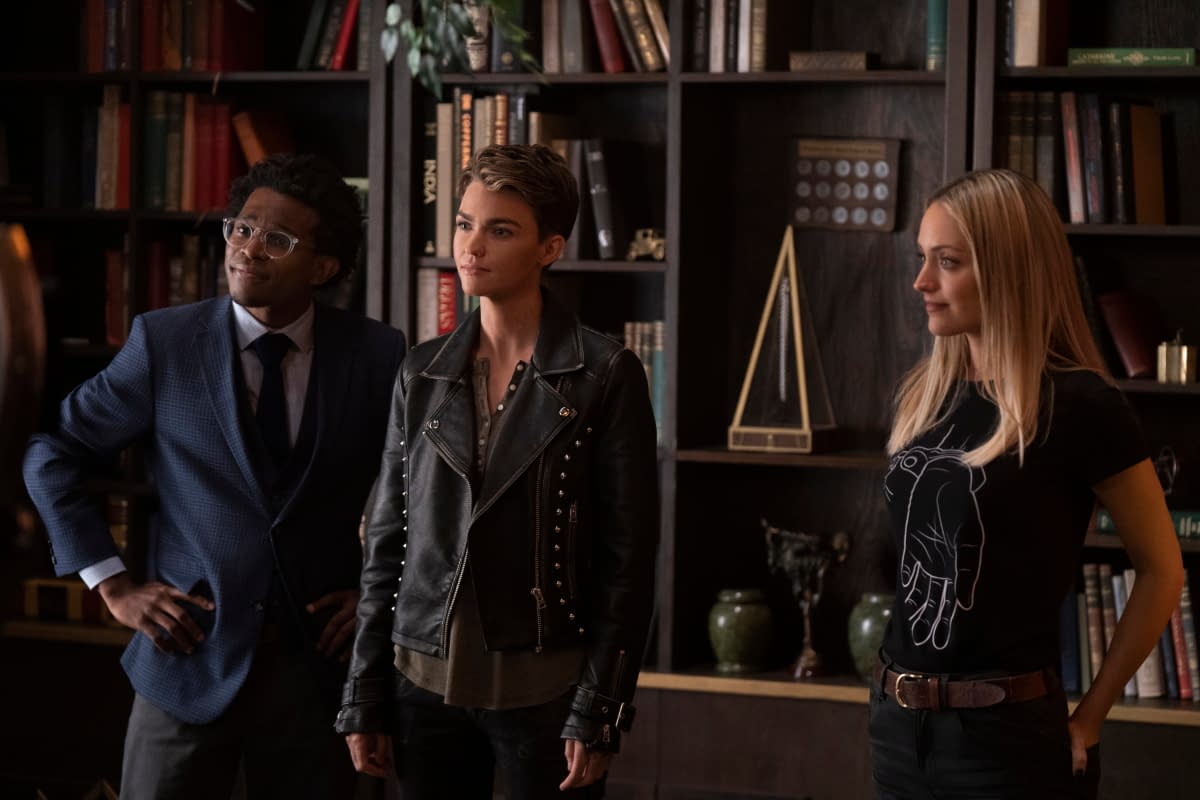 Speaking of said secret identity, Sophie (Meagan Tandy) is about to spill the beans to Kate's dad Jacob (Dougray Scott). This gives us a great opportunity to delve into Sophie and Kate's previous relationship and exactly what happened with them. These are some great and beautiful scenes, stylistically removed from Gotham's darkness and bathed instead in a warm orange palate that reminds us "This is a flashback."
Even more importantly, this helps move the larger plot issues around keeping Kate's identity as Batwoman a secret into a broader character-building moment for both Kate and Sophie. We see their true love for each other in several places, but also their radically different approaches to conflict. Kate is rigid, unyielding, and will stand up for herself and what's right no matter the consequences. Sophie will compromise to help the greater good. But at the end of the day, Kate sees this as a betrayal and Sophie sees it as a kindness to prevent others from getting hurt.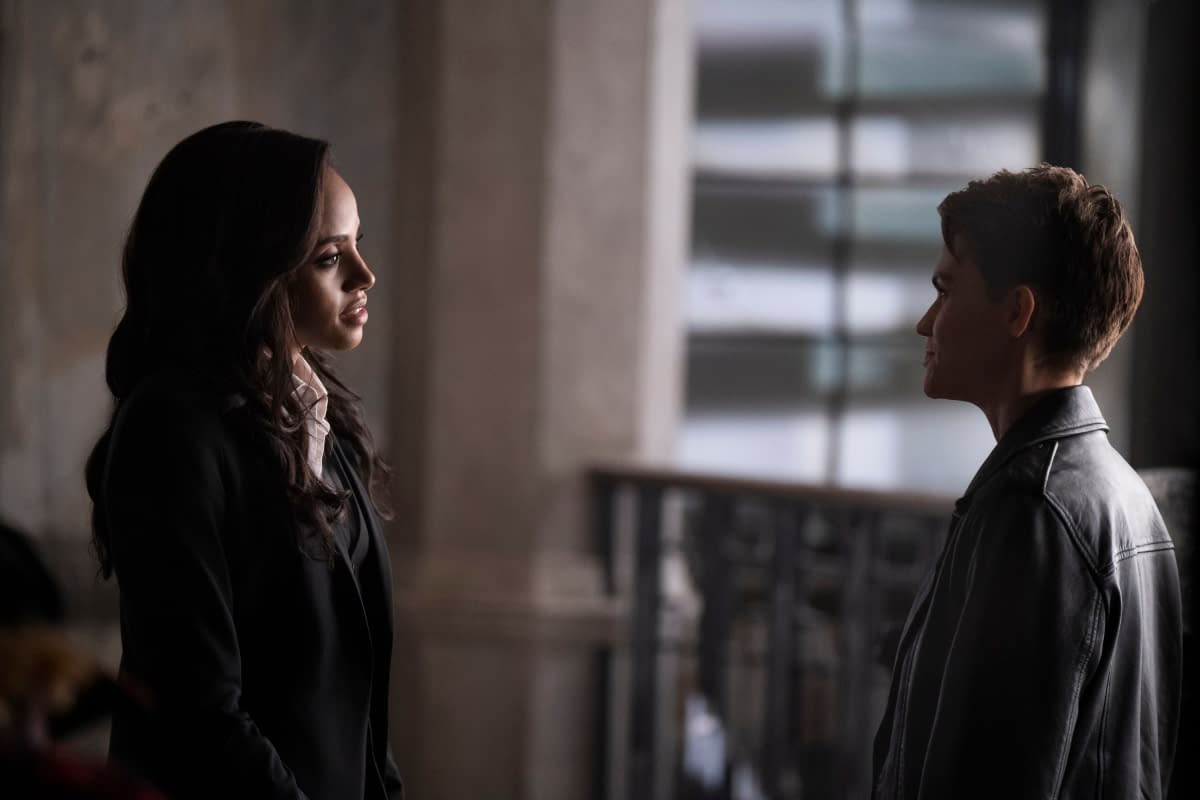 There's also a great meta-commentary embedded in this about homophobia. As mentioned earlier, Batwoman foils an assassination at Alessandro's, after which the owner goes on TV and invite Batwoman to come down and have a meal compliments of the house. And yet when Kate and Sophie show up for a discussion about their relationship (and for Kate to try to pressure Sophie not to tell her father about her vigilantism), the same owner asks Kate to leave because he's obviously uncomfortable with an out queer woman in his restaurant.
This all turns into a great plot wherein Team Batwoman (including Julia) decide to try to pull one over on Sophie and the Crows, letting Ms. Pennyworth gallivant around in the batsuit to take down The Rifle while Kate conveniently shows up so it can't possibly be her in the suit, right? It's a pretty typical "save the secret identity" play, but well done– especially when The Rifle uses the railgun to take out "Batwoman." The Crows take Julia as Batwoman into custody, and Kate takes off on her motorcycle to rescue her. "Kate Kane on her motorcycle" is a definite energy I can get behind.
But despite the thrills of the chases, the best and most illuminating parts of the episode are its quieter moments. Unfortunately, we get only a little bit of Mary (Nicole Kang) trying to keep her and Kate together, but what we do get of her is great. But when her mother Catherine (Elizabeth Anweis) comes to try to make amends with Jacob, we're treating to a surprisingly emotional and prescient scene. Apologizing for her actions and trying to make amends, she explains,"If we can turn the pain into power, we can do anything." That could basically be a tagline for the show in general.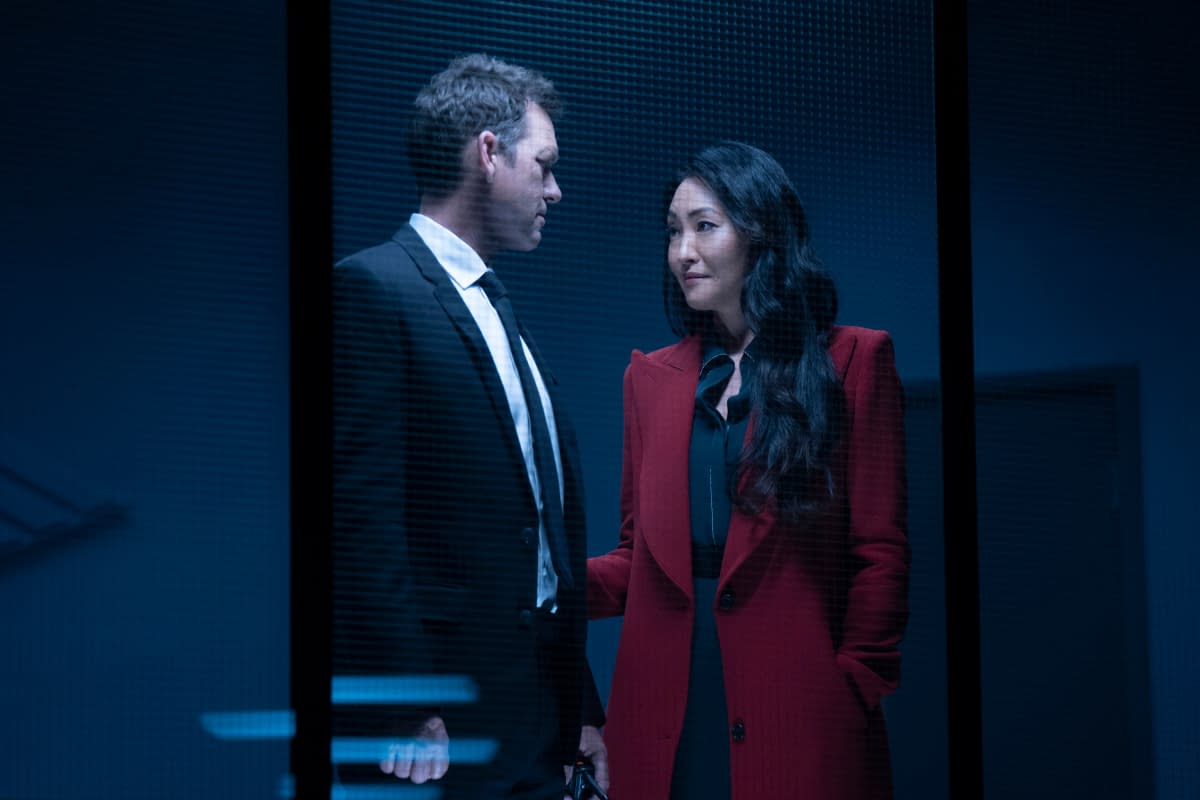 And then there's a very specific and important reveal regarding Jacob and Mouse that I won't even discuss here. It's really something to be experienced yourself and wonder exactly what Alice's game is here.
We'll find out in a few weeks with the mid-season finale, "A Mad Tea Party," airing December 1.
Then a week later?