Aaron Eckhart's Harvey Dent said it best in The Dark Knight: "You either die a hero, or you live long enough to see yourself the villain." Actress Rachel Skarsten (Reign, Lost Girl) is living that adage profesionally: originally starring as Dinah Lance in the WB's (pre-CW) 2002 series Birds of Prey, Skarsten is set to star opposite Ruby Rose in the CW's DCU Batwoman pilot from Greg Berlanti's Berlanti Productions and Warner Bros Television.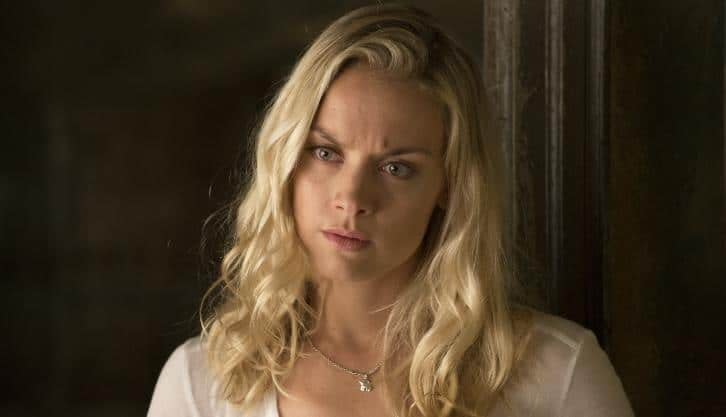 Written by Caroline Dries and directed by David Nutter, the ground-breaking Batwoman pilot marks the first gay lead character of a live-action superhero series. Armed with a passion for social justice and a flair for speaking her mind, Kate Kane (Rose) soars onto the streets of Gotham as Batwoman, an out lesbian and highly trained street fighter primed to snuff out the failing city's criminal resurgence.
Skarsten's Alice is to Rose's Kate Kane/Batwoman as the Joker is to Bruce Wayne/Batman. As leader of a Lewis Carroll-inspired Wonderland Gang of criminals, Alice swings unpredictably between maniacal and charming. Her mission? To undermine Gotham's sense of security – and sanity.
In August 2018, Rose appeared on The Tonight Show Starring Jimmy Fallon to discuss the role and why it was so important to her personally:
"I feel like the reason I keep getting so emotional is because growing up watching TV, I never saw somebody on TV that I could identify with, let alone a superhero."
Rose also had this to say about her casting on her Instagram account around the same time:
"The Bat is out of the bag and I am beyond thrilled and honored. I'm also an emotional wreck.. because this is a childhood dream. This is something I would have died to have seen on TV when I was a young member of the LGBT community who never felt represented on tv and felt alone and different.

Thank you everyone. Thank you god."
https://www.youtube.com/watch?v=KxaNQFXbk5k
The CW's Batwoman is executive produced by Dries, Nutter, Berlanti and Sarah Schechter as well as former DC Entertainment president Geoff Johns through his new Mad Ghost Productions company.
Enjoyed this article? Share it!