Hello, those who haven't cut the cord quite yet! In case you're not in the know, every spring, television networks order a ton of pilots and then it's like a "best of the best" competition to choose which ones get ordered to full series. We've known this before, but with the new fall season bringing us a ton of new shows (like new addition to the "Arrowverse," Batwoman), it seems like a good time to remind everyone what new goodies there are to look forward to – if any – on ABC, NBC, CBS, FOX, and The CW.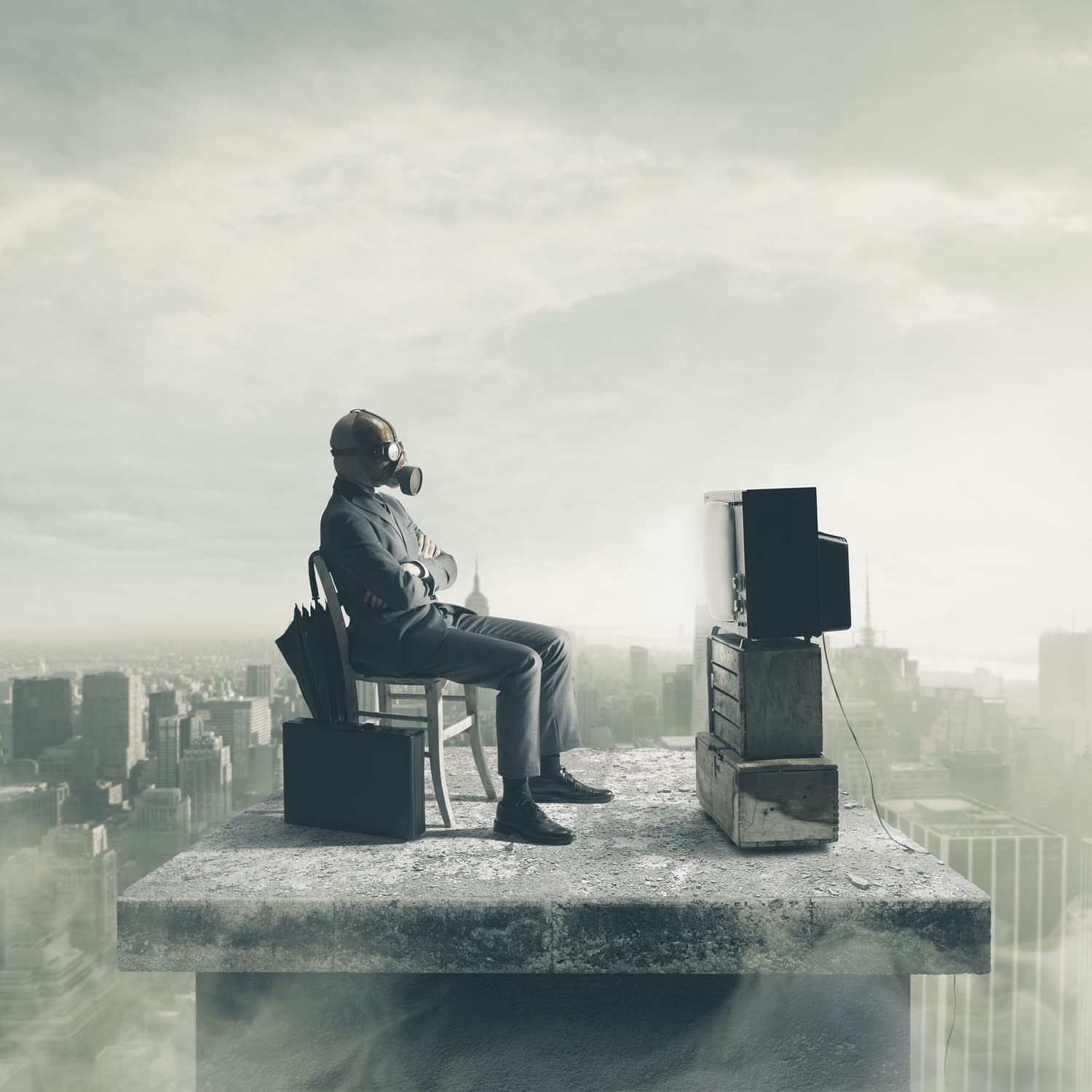 So breaking this down by network, this is a list of the upcoming prime time shows we have to look forward to.
https://www.youtube.com/watch?v=U1kCduUgLv8&t=428s
ABC
Apparently, ABC is where pilots go to die. They had 18 pilots ordered for this coming season, and of those…they only ordered 6. That's literally a third. I dunno, maybe the streaming model of "just take it to series and maybe it will be a hit" has really changed how we look at TV from the both sides.
The point is, ABC doesn't really have anything exciting going on that hasn't already been advertised within an inch of its life. Worse than that, all the shows they did pick up sound trite and done-to-death.
The stuff that is coming this season is:
● "Mixed-ish" (Sept. 24, 9/8c)
Oh yes, another Black-ish knockoff show – except this one's a spinoff… and maybe funny?
● "Emergence" (Sept. 24, 10/9c)
A mysterious child shows up and is taken in and raised by the town's police chief while she tries to solve the mystery. In short: generic primetime sci-fi that probably won't get a season 2. I wouldn't get too attached – but if you insist, it's here for one season.
● "Stumptown" (Sept. 25, 10/9c)
This comic adaptation starring Cobie Smulders is a drama about a P.I. whose personal life is a little out of control.
● "United We Fall" (Spring 2020)
This one is a little bit of a wait, as it's slated for mid-season, but it sounds positively mediocre. It's a family comedy about a mom and dad raising their two young daughters. Who knows – maybe it will actually be decent by the end of the year.
● "The Baker and the Beauty" (Spring 2020)
Another mid-season, this rom-com is based on the Israeli series by the same name. It's pretty much exactly what it says on the tin – a baker falls for a super model. I'm guessing wacky adorable hijinks ensue.
● "For Life" (Spring 2020)
Legal drama counter: 1. Though this does at least sound a slight bit different than every other courtroom drama with big inspiring speeches – For Life centers around an inmate wrongly convicted for murder who becomes a lawyer who defends his fellow inmates. It's executive produced by Curtis Jackson aka 50 Cent and yes – it is another mid-season show.
CBS
At 8 out of 16 series orders, CBS sits as the network with the most uninspired slate of fall programming. Legal/law enforcement dramas, widowers, and middle-aged people living their dreams. CBS isn't just programming into the stereotype that their average audience member's age 103 – they're doubling-down:
● "Carol's Second Act" (Sept. 20, 9:30)
A middle-aged woman decides to pursue her dreams of being a doctor. A 50 year-old rookie cop, and now a 50 year-old medical intern! Yes, Baby Boomers – you too can live your dreams vicariously through television shows.
● "Bob Hearts Abishola" (Sept. 23)
Aah, the requisite Chuck Lorre comedy show. A man falls in love with a Nigerian immigrant. Impressive plot… oh, wait. No. I mean the opposite of that. Wake me up when this gets cancelled, kay?
● "The Unicorn" (Sept. 26)
A dad gets back into dating after the loss of his wife and realizes that he's a catch. Honestly? We've been down this road before. Friendly faces won't make up for stale storylines.
● "All Rise" (Sept. 23)
Legal Drama Counter: 2. It's exactly what it sounds like – courtroom drama featuring a sassy woman lawyer, an old cranky Judge who has his mind changed on some topic, and probably at least one episode that deals with systematic racism in a way-too-preachy-and-over-the-top-manner. Hooray.
● "Evil" (Sept. 26)
Science Fiction supernatural drama that features a Catholic priest in training and some DaVinci Code stuff.
● "FBI's Most Wanted" (midseason)
From the humans who brought you Law and Order and FBI comes …ooh! Something totally different! Law enforcement drama counter: 1
● "Broke" (Midseason)
Need your fix of Pauley Perrette now that she's left NCIS? Well, you'll have to wait a bit but she's starring as a single working mother whose estranged brother and his wife move in with her after being cut off by their wealthy father.
● "Tommy"
Former NYPD officer Abigail "Tommy" Thomas becomes the first female chief of police. What a twist: Tommy is a woman! No release date yet, but I'm expecting mid-season. Law enforcement drama counter: 2
NBC
Immigrants, Millennials, and knock-off Glee – oh my! At 8 orders out of 14 pilots (not counting Emergence, which was a pilot for NBC but got picked up by ABC), NBC is focusing on shows that seem to want to attract the 20's and 30's demographic as well as the standard demographic that the parents of said viewers.
● "The Kenan Show"
SNL cast member Kenan Thompson writes and stars in this family comedy about him raising daughters and balancing work and family. Oh – Lorne Michaels is also a producer! Still no premiere date, but it's coming this fall, we've been told.
● "Perfect Harmony" (Sept. 26)
It's Glee for the church choir crowd! At last! Bradley Whitford and a bunch of choir robes and midwest jokes aplenty.
● "Sunnyside" (Sept. 26)
A disgraced New York politician is now helping immigrants by teaching citizenship classes. It could be funny – it's got Kal Penn and Michael Schur, so it's got that that's going for it. I'm kinda getting a Community vibe from it, actually.
● "Bluff City Law" (Sept. 23)
Jimmy Smits is a lawyer in Memphis and his adult daughter comes back into his life. Legal drama counter: 3
● "Council of Dads" (midseason)
A father of four gets a medical diagnosis that makes him worried that he won't always get to be there for his family, so he compiles a "council of dads" comprised of his friends who can fill in for him and be there for his family at various points in their lives if he can't be there for them.
● "Lincoln" (misdeason)
An adaptation of the book The Bone Collector, Lincoln is the story of detective Lincoln Rhyme who is obsessed with catching a serial killer who caused him an injury that put him in retirement. But he comes out of retirement to catch him again and kick ass or something (metaphorically, of course). Law enforcement drama counter: 3
● "Indebted" (midseason replacement)
It's a show about grown kids boomeranging back home to live with their parents – except this time, the parents have to move in with the grown kids after they go completely broke. How ironic – kids supporting parents now! But for real, it has Fran Drescher in it so it's probably one of those, "If you like it, you love it; if not, you really hate it" shows.
● "Zoey's Extraordinary Playlist" (midseason)
Zoey can read people's thoughts…kind of. She hears the thoughts and desires from those around her but in song form? Honestly, it looks really weird and very autotuned and super cheesy. We'll see how it does though…
https://www.youtube.com/watch?v=26C6JqBdb20
FOX
So, 14 pilots and 11 of those are picked up. Good odds, FOX. But then again, they are a network with a decent track record as far as shows go. Their comedy orders all seem to revolve around established names, which is a safe bet, while the dramas all seem to be relatively safe. Good comedy, decent drama… let's see what they have for 2019.
● "Bless the Harts" (Sept. 29)
Another for the Fox animation block, this centers around a southern family living, laughing, and loving.
● "Ducanville"
Adding to the animation block is Amy Pohler's comedy about a teenage boy and his suburban family. It's also got Rashida Jones and Wiz Khalfia! It's slated for 2019, though has yet to get a release date.
● "The Great North" (2020)
More animation that follows a single dad and his kids who live in Alaska. Super abrevieated synopsis, but honestly, it's all in the cast: Nick Offerman, Megan Mullally, Jenny Slate, Will Forte – need I go on?
● "Outmatched"
A family comedy in which average parents raise three genius children. 2019, but no release date yet.
● "Deputy" (2020)
A legacy is thrust into the role of Deputy for the LA Sherrif department in a legal loophole, so now he has to navigate politics and the law. Law enforcement drama counter: 4
● "Almost Family" (Oct. 2)
A woman finds out that her father was a sperm doner and fathered at least a hundred children. Julia finds herself from only child to bonding with two of her sisters.
● "Filthy Rich"
Think of it like Dynasty meets The Righteous Gemstones. It's billed as a Southern soapy drama featuring a mega-church christian TV network and some illegitimate children. Looks dramatic and southern and somebody please pass the sweet tea. It should be out this year, but no official date yet.
● "Next"
Ooh! This one is different: tech mogul teams up with a federal agent to stop the dangerous AI his company proceeded in making when they ousted him from the company. I'm counting this as a law enforcement drama. Law enforcement drama counter: 5
● "911: Lone Star" (2020)
Yes, a spin off of your parents' favorite first responder drama, 9-1-1. But that one's set in Los Angeles, and this one is in Texas! They also have Rob Lowe! Boy howdy, does this look exciting! Break out your bolo ties, boys. I'm also filing this one: Law enforcement drama counter: 6
● "Prodigal Son" (Sept. 23)
A criminal psychologist helps the NYPD stop crimes, and he has a sister he doesn't love and a messed up family backstory. Law enforcement drama counter: 7
https://www.youtube.com/watch?v=96bZFzpdLmY&t=13s
THE CW
I debated about even putting this in here, but since it's technically network television, I suppose this is where it fits. These are all pretty publicized and since the era of the CW superhero shows looks to be either winding down or going through a shift post-Arrow and with the addition of Batwoman – maybe they're getting back to their "teens and good looking young adults solve crimes" staple of shows.
● "Batwoman" (Oct. 6)
Ruby Rose stars as Kate Kane – aka Bruce Wane's cousin – aka Batwoman. She's had a couple appearences during the last Arrowverse crossover so far, but now she's in the spotlight all by herself. I feel like Batwoman almost doesn't count in this count, but better add it in anyway: Law enforcement drama counter: 8
● "Katy Keene" (midseason)
Like Riverdale, but just wish that it had more big city life and fashion industry misadventures? Well then, Katy Keene is for you!
● "Nancy Drew" (Oct. 9)
Nancy is like any other high school kid, who just loves solving mysteries with her friends! The books are classic, and I'm sure they'll have just as much to do with this CW adaptation as Archie comics have to do with Riverdale. And no, this does not belong to the law enforcement drama list, because I'm sure this is much more dynamic and interesting than typical cop dramas. Besides, neither Nancy nor any of the lead characters are cops. So, take that!

That's a lot of TV for today – maybe you should go outside, get some fresh air, maybe ride a bike? You've got a lot of new shows starting up soon, and it would be a shame to miss (some) of them. Hope this got you all caught up!

Enjoyed this article? Share it!