The Bleeding Cool Top 25 TV Influencers 2019 Countdown: #20-#16
Andy Kaufman scared the living hell out of me when I was ten – and I've been thankful for it ever since.
When I was growing up, there were four gospels to Friday nights. Bedtime set at 8 p.m. No debate. No discussion. Dad would pass out in his recliner after working shifts at the county's water/sewer plant and local hospital. Mom would pass out on the couch – for other reasons. As long as I could stay quiet and run quickly (not easy for a half-asleep spastic kid), the living room television was mine for as long as my eyes could stay open.
And then we were off and runnin'!
The Friday before my birthday was also the Fridays where Kaufman broke character (in the middle of a live television broadcast, people!), trashed the set (in the middle of a live television broadcast, people!), and got into a fight with some of the cast and crew (in the middle of a live television broadcast, people!).
Did I mention it was in the middle of a live television broadcast, people?
It blew my tiny little mind, leaving me with this nervous-but-very-cool feeling like I was doing something wrong (well, more wrong since I was already a rebel by staying up past bedtime) – seeing something I wasn't supposed to. Best part? Turns out it was all a prank coordinated by Kaufman and some on the show. Wow!
But it didn't stop there. With a late-night landscape built by local network affiliates and syndicated channels laid bare before me, it was like Uncle Scrooge McDuck about to make an oddly-not-neck-breaking dive into all of his riches.
Kolchak: The Night Stalker. Night Gallery. Captain Scarlet and the Mysterons. Good Times. Columbo. Hammer House of Horror. The Jeffersons. The Avengers. A billion Johnny Carson monologues. A gaggle of wonderfully bad movies.
Television was my second "parent" with every example above (and a righteous amount more) another "sibling" whose influence directly impacted me, both personally and professionally.
These were my "influencers."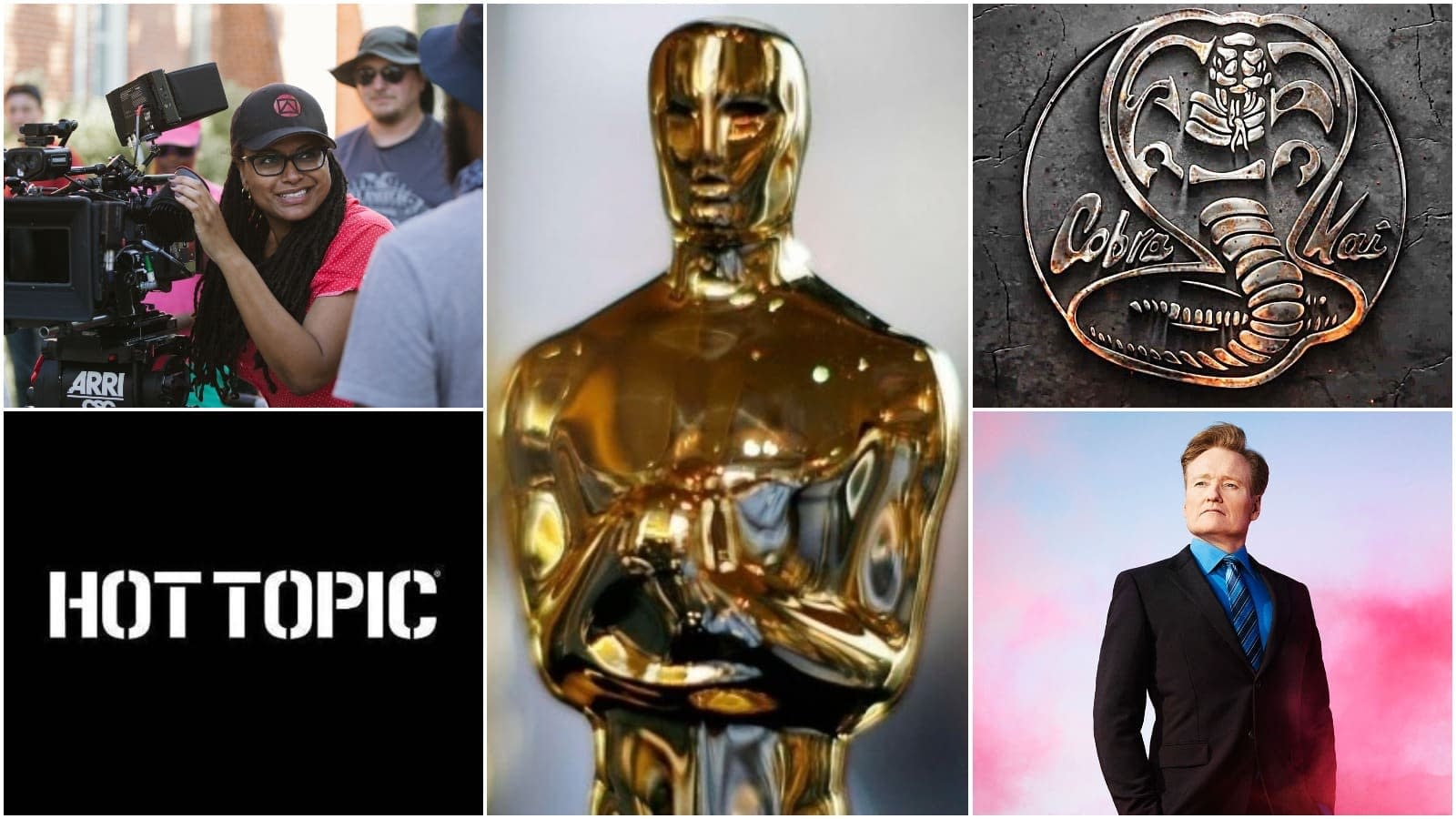 Which brings us to The Bleeding Cool Top 25 TV Influencers 2019 Countdown, a look inside our "crystal ball" and predict the individuals, shows, and events that could have the biggest influence on you next year.
Our twenty-five choices were based on a year's worth of Bleeding Cool television coverage, third-party coverage, analytics, and raw gut instinct. We started with more than 180 topics, which were halved-down and ranked to give us the 25 before you now.
To be clear, there's a danger that comes with doing lists like these: some of the predictions may be DOA by the time they post. Full disclosure, this list underwent a last-minute addition based on something (no spoilers) during the last week of December – shifting our 25th choice to "Honorable Mention" status (sorry, WWE).
So with that said, let's get started…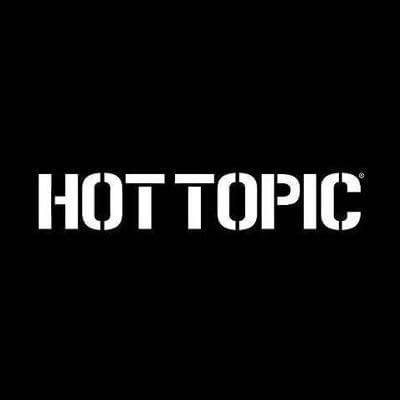 If the first thing you think of when you hear "Hot Topic" is, "Oh, that's 'The Store That Funko Built'!", then you're selling the American retail chain seriously short – because if it's on a screen and popular, then Hot Topic probably has a t-shirt for it.
Hot Topic's gone through some growing pains and a few bouts of "identity crisis" since it first opened in Montclair, California, in 1989: there was that "dark period" when even The Cure would've offered the chain a Coke and a smile; then there was that "trendy period" when it felt like you needed to wait outside behind velvet ropes and be picked to get in. Since then, Hot Topic has let its freak flag fly by embracing its geek roots: focusing on female geeks (the addition of HerUniverse clothing into the stores was a brilliant move) and anime, boosting its collectibles selection via Funko, and offering a diverse selection of merchandise from a number of licenses (Supernatural, Harry Potter, Riverdale, etc.).
Just ask professional wrestlers The Young Bucks (Matt Jackson, Nick Jackson), who (with Pro Wrestling Tees) worked directly with Hot Topic on a major merchandising deal that proved wrestlers didn't need the backing of a major company (WWE) to profit from their work. What role the retail chain may play in the rumored All-Elite Wrestling company expected to open its doors next year remains to be seen.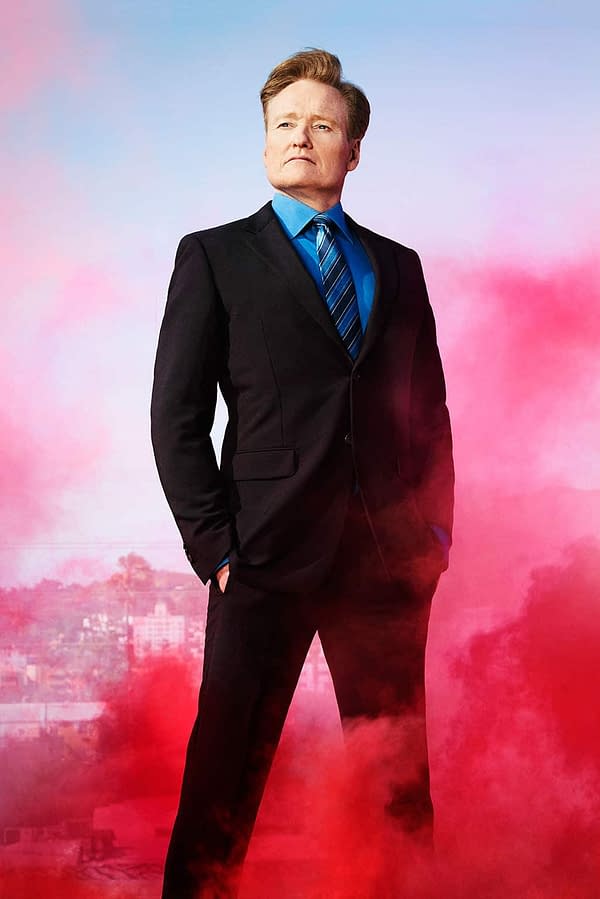 While you can make the argument that late-night is in its own form of "golden age" (especially with the Donald Trump administration as a backdrop), there are still some trappings that haven't changed with the times. The after-hours talk show scene and its variations still skew way too much towards white guys when it comes to who hosts. Even the formats are pretty much the same (opening monologue, stunt/skit/activity, guest(s), musical performance), with variations here and there – and then usually that night or next morning, some clips get posted on YouTube or get tweeted out to the masses.
For "The Flaming C," it was time for something different – and by "different," Conan O'Brien means scaling back his TBS series Conan to a half-hour format, concentrating on guests and comedy sketches in a less structured format. What makes this move different from past efforts? While most shows use social media to either preview or promote content, O'Brien is looking to integrate social media and digital content directly into each broadcast:
"It's still going to be me hosting a very silly show, but I want segments on my half-hour program to link to digital content, deepening the experience for my younger fans, and confusing my older ones."
Similar to his mentor David Letterman, O'Brien was always seen as never quite being part of the late-night "norm" – which has served him well in diversifying his ratings demos – but is his "outsider" rep enough to change the face of late-night?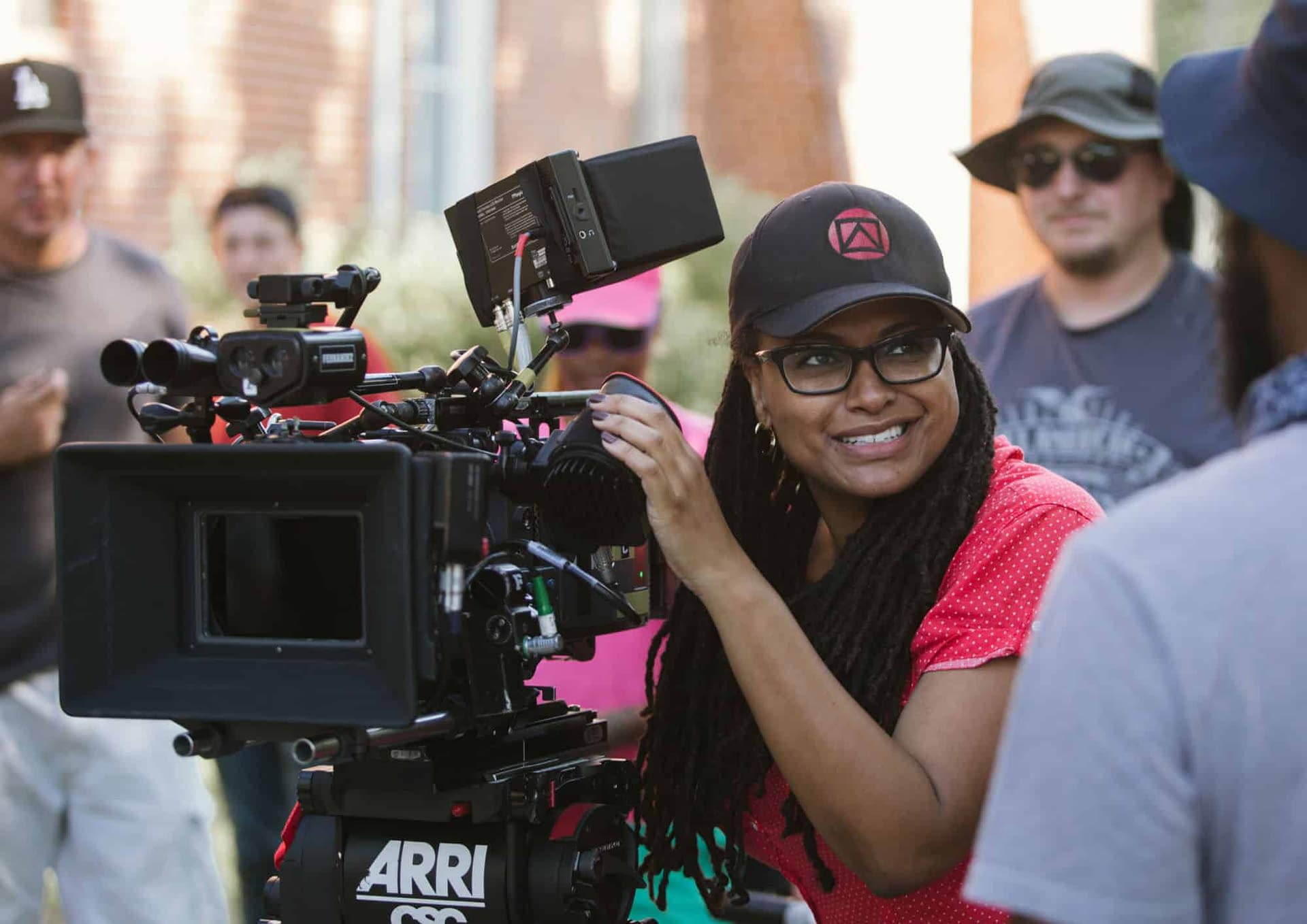 Ava DuVernay wears a lot of hats: film director, producer, screenwriter, film marketer, and film distributor. Heading into 2019, she's got another title to get used to: television mogul.
Already producing OWN's Queen Sugar and CBS's upcoming midseason replacement series The Red Line through Warner Bros. TV, the Academy Award-nominated director and her production company Forward Movement signed a rumored eight-figure deal with the studio. DuVernay's deal is a comprehensive one that includes development of new projects for the studio, including drama, comedy, longform and event series, documentaries, digital content and more. DuVernay will create content for platforms including broadcast, basic and premium cable, as well as streaming and on-demand platforms.
For the creative multitasker, the deal affords her a producing partner who supports her goal to diversify the entertainment industry on both sides of the camera, as well as what viewers see on their screens:
"Warner Bros. is a terrific partner about matters of visibility and belonging for all kinds and cultures of people, which is our mission at Forward Movement. I couldn't be happier to call Warner Bros. TV my production home."
And let's not forget her upcoming Netflix limited series Central Park 5, which DuVernay is writing, directing, and executive producing. The series focuses on the infamous 1989 Central Park jogger case, in which a jogger was attacked in Central Park in New York City. In that case, five juvenile males were wrongly convicted of the crime before being exonerated ten years later, in 2002. The ensemble cast includes Jovan Adepo, Chris Chalk, Michael K. Williams, Vera Farmiga, John Leguizamo, Felicity Huffman, Niecy Nash, Aunjanue Ellis, Kylie Bunbury, and Storm Reid.
With the 2020 elections right around the corner and Trump's expected run for re-election, his involvement in the "Central Park 5" case will definitely become a topic of national debate once again.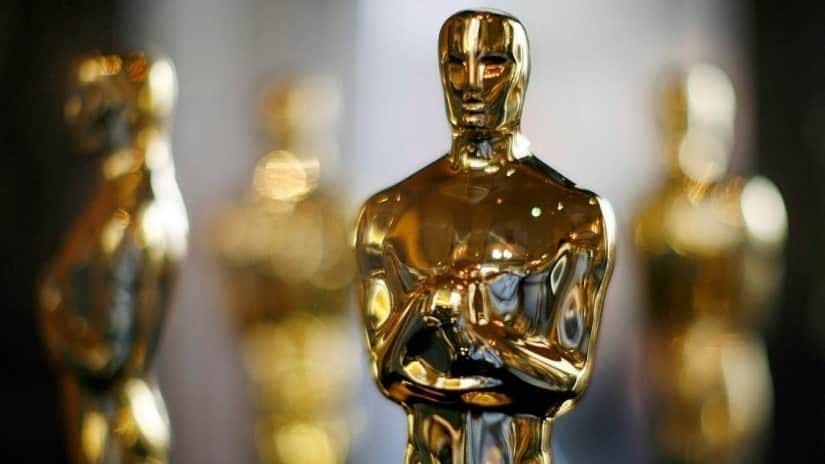 So trying to cross The Oscars with The People's Choice Awards must've sounded like a great idea at the time…?
In August 2018, The Academy of Motion Picture Arts and Sciences (AMPAS) added a new category called "Outstanding Popular Film" – and to say it was polarizing would be an understatement. While AMPAS wanted the change to be seen as the Oscars respecting "mainstream America's" film viewing habits – it wasn't taken that way. Not by a long shot.
How the new category was viewed by most was as a cheap attempt by AMPAS at a ratings grab at a time when the ceremony continues bleeding away key demo ratings every year. Others saw the category as either devaluing the Academy Awards overall or an insult to those films nominated considering the stigma that became attached to the category. AMPAS making the move without a clear set of rules and eligibility criteria only tossed more gas on their PR dumpster fire. You know it's bad when Rob Lowe is trash-talking you on social media – he doesn't say a bad thing about anyone.
One month later, AMPAS tabled the new category – saying in a statement that the addition "created challenges for films that have already been released." But has the damage been done? Even as AMPAS struggles to find a new host after the Kevin Hart/Twitter matter, this failed effort on AMPAS' part could have a major impact on other awards shows and how they're broadcast contracts are structured moving forward.
Consider this: Netflix presents…The 98th Annual Academy Awards!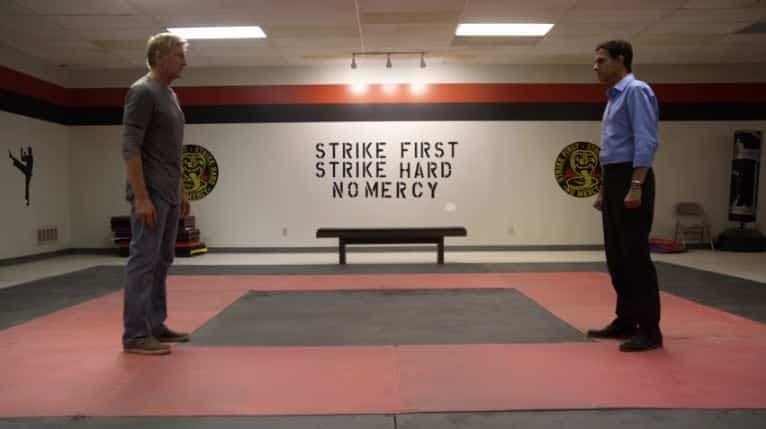 #16 YouTube Premium's Cobra Kai
C'mon, admit it. If I told you three years ago that YouTube was bringing back Ralph Macchio and William Zabka to reprise their original The Karate Kid roles for a sequel series, you'd probably shoot me a serious look of doubt.
If I told you that the series would actually focus more on Zabka's Johnny Lawrence and Macchio's Daniel LaRusso would be more of a supporting character – and that the main storylines would be carried by a new generation of "karate kids" – I'd probably get the serious look of doubt with an arched brow.
Now imagine that the first episode of this series would be viewed over 5 million times over its first 24 hours – and over 50 million views as of this writing. I'm thinking you'd probably be looking for me to get tested. But all of that's true, and it explains why Entertainment Weekly's #6 series for 2018 was renewed early on for a second season.
In fact, Cobra Kai has become such a heavy-hitter that YouTube Premium is betting its new business model around its second-season success. Moving away from its subscription-based model for its original content, YouTube plans to slow down orders on original content and make all future original projects available for free to subscribers as they invest in their new ad-supported business model. The company is discussing how to differentiate free services from paid premium services, but one plan being considered involves releasing episodes of a series weekly to free subscribers and as a "binge option" to paid subscribers.
We'll know later this year if Cobra Kai can kick YouTube Premium up to the ranks of Netflix and Amazon – or leave it kissing canvas.