Billy Corgan Calls BS on Raven's Rumor He's Shutting Down NWA
Smashing Pumpkins frontman and pro wrestling enthusiast Billy Corgan denied rumors he's planning to shut down the NWA despite the promotion currently not producing any new content and being without a top executive following #SpeakingOut allegations. Corgan responded to a rumor started by former ECW star Raven, who said he'd heard that Corgan was planning to shut down the promotion.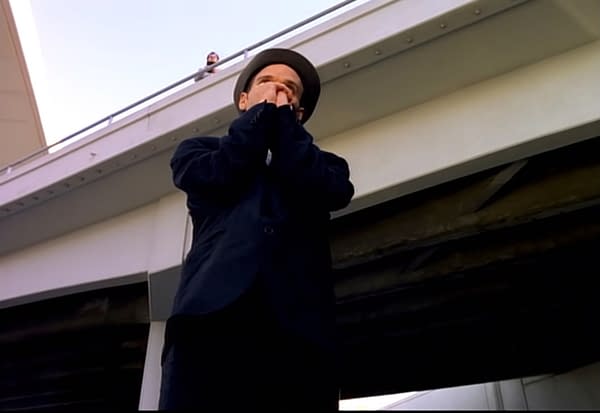 "I didn't book for Billy before, I just worked with him in the office," said Raven in a video transcribed by 411 Wrestling. "I was like his assistant, I guess. Me and Billy get along really well, but I think Billy is shutting it down, from what I hear. The thing is, Billy really does the booking. Billy does all the booking, at least he did with the Resistance Pro. He liked me there to have my wrestling mind so I can say yay or nay to ideas, you know, like if they make sense or they don't. But ultimately, he was the final say on everything. As he should have been, you know? I don't know; I heard through the grapevine that Billy is not opening it back up, and he's disillusioned."
Corgan soon issued a statement on Twitter that read: "A quick note about the National Wrestling Alliance, which I fought for and won ownership of a few years back. We are NOT shutting down. So please disregard any rumor to effect. The NWA is not and will not be for sale, and those talent who are under contract remain under contract for a reason: which is that we at the NWA are trying to figure out a way to provide our great fans with wrestling content in a very, very tough environment. And, most importantly, keep our talent safe and the standard of production you've come to expect from us at a high level. Anything less, in my opinion, is unacceptable. So yes, appreciate the interest, appreciate the chatter, but don't appreciate the unsourced rumors and speculation."