Black Lightning Season 1: Cast Talks About Coming Together as a Family
We're just two episodes in to the new CW series Black Lightning, and it's obvious how important the family aspect of the series is going to be. Jefferson (Cress Williams) gave up the costume for his family, and the relationship he has with his wife Lynn (Christine Adams) is the thing that he might have to sacrifice to start up again. There is also the dynamic of the daughters having been taken hostage by the 100 Gang and being freed by Black Lightning. Now, Anissa (Nafessa Williams) is showing signs of having powers and Jennifer (China Ann McClain) will later in the season.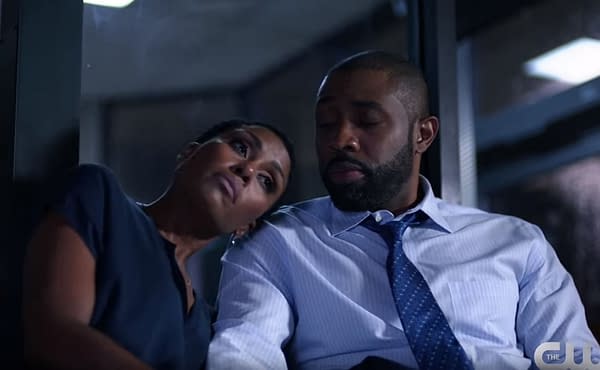 Being a show about basically a superhero family, the connections between the actors have to feel real. According to the cast, they quickly became a family, some bonding as early as during auditions. The new video below features the cast talking about the family connection and how easily it came together — so much so that they get together on Sundays for dinner at Cress Williams's house. Its nice to see how quickly they all came together as a family, as it comes across clearly in the episodes we've seen so far.
Black Lightning airs Tuesdays at 9 p.m. ET on the CW.