The CW has released a new teaser trailer for the upcoming DCTV drama series Black Lightning. It's a quick succession of clips showing Black Lightning in action. This show is starting to feel like the middle ground between The Flash and Arrow. It's Metahuman vs. the street level thugs giving more practical fight scenes with added special effects instead of most of the fights taking place on the computer.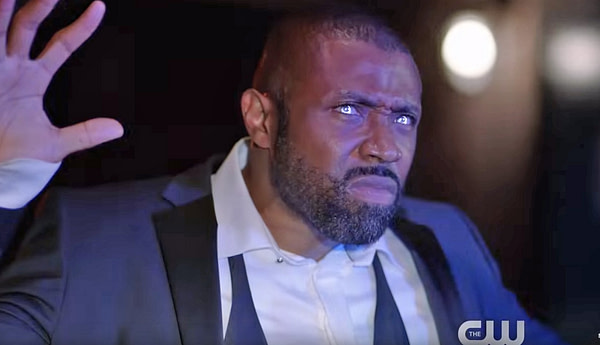 Black Lightning tells the story of hero-turned-school principal Jefferson Pierce (Cress Williams). A father of two girls that left his days of being a lightning-powered masked vigilante behind nine years ago and now runs a charter high school. He left because of the damage having a dual life was doing to his family. But without Black Lightning on the streets, crime and corruption has spread through his community, and all the people Pierce loves are danger because of a local gang. This leads to Black Lightning's return.
The series also stars Nafessa Williams as Anissa Pierce, China Anne McClain as Jennifer Pierce, Marvin "Krondon" Jones III as Tobias Whale, Jill Scott as Lady Eve, Chantal Thuy as Grace Choi, James Remar as Peter Gambi, and Damn Gupton as Inspector Henderson. The show comes from executive producers Greg Berlanti, Salim Akil & Mara Brock Akil and Sarah Schechter is based on the DC Comic character created by artist Trevor Von Eeden and writer Tony Isabella in the pages of Black Lightning #1 (1977).
Black Lightning premieres Tuesday, January 16th at 9 p.m. on The CW.
https://youtu.be/BvUl6FoMv0A