Black Lightning Season 1: Nafessa Williams Talks Anissa Pierce
A week ago we got to see China Anne McClain talk about playing Jennifer Pierce in the new CW series Black Lightning. Now we have Nafessa Williams talking about playing the older sister, Anissa Pierce.
Both of them are the daughters of Jefferson Pierce (Cress Williams), the former costumed vigilante named Black Lightning. Now he is retired and is a principal at a local school where Anissa teaches and Jennifer attends. Neither of the girls are aware of their father's superhero pasts. But as they stand up to a local gang called The 100, they force Jefferson to come out of retirement to protect them.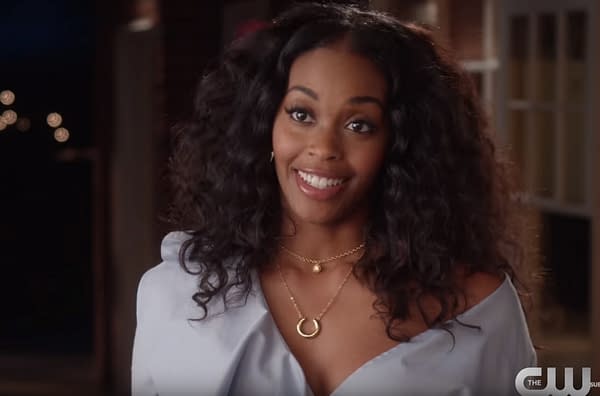 Last week, they also revealed Anissa's alter ego as she will, like her comic book counterpart, become the hero called Thunder.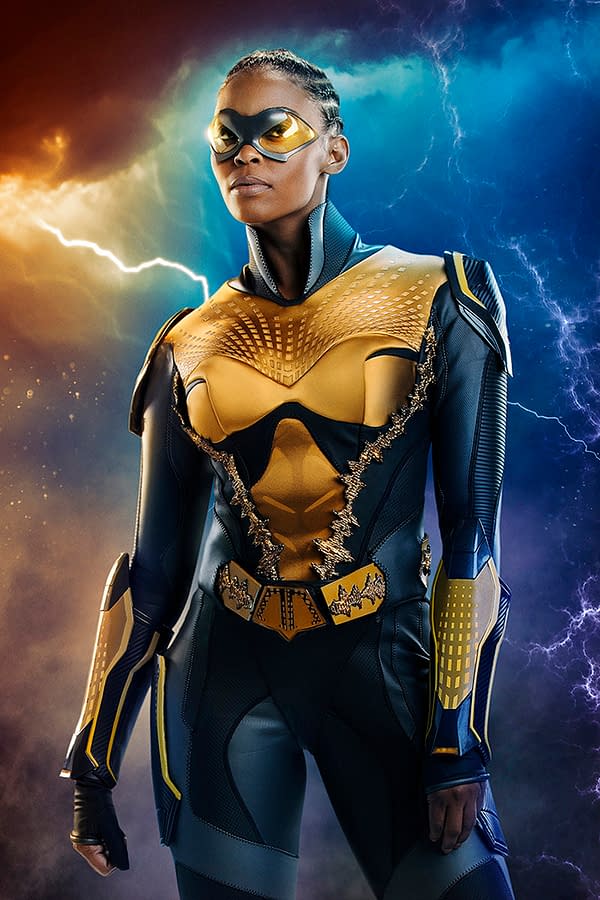 The differences between the comic character so far seems to be that instead of being a doctor, here she is a teacher. In the comics, both Black Lightning and Thunder are members of the Outsiders at different times and Thunder ends up in a relationship with Grace Choi, who will also be introduced into the TV series. She will be played by Chantal Thuy. Considering that we've already seen her costume and gotten hints of her ability early on, she will likely be suiting up quickly in the series. Williams talks about how this is the first black superhero family on television and how she is honored to be part of it.
Williams got her start on soap operas like One Life to Live and The Bold and the Beautiful. She also had a recurring role on Code Black and was part of the recent return of Twin Peaks.
Black Lightning debuts January 16th at 9 p.m. on the CW.
https://youtu.be/AODOjHjWOoA