Black Panther Comes to Late Night – Chadwick Boseman to Host SNL
Black Panther has won the weekend box office for a fifth straight week, and we are less than six weeks away from seeing the King of Wakanda return in Avengers: Infinity War — but in between that, Chadwick Boseman will be showing up at Studio 8H to host Saturday Night Live on April 7th with musical guest Cardi B.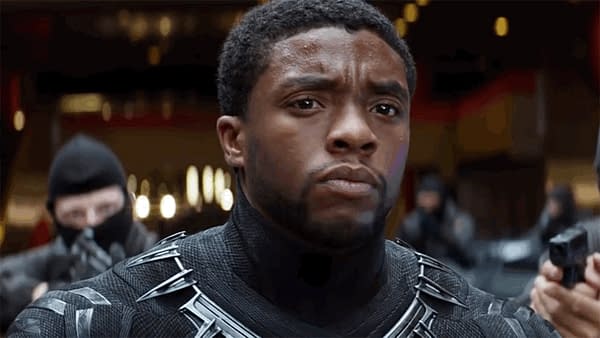 The show has often done sketches with the stars of the Marvel films and having them play their MCU roles. It will be interesting to see if they do that with Boseman, as just last weekend they did a Black Panther-themed sketch with guest host Sterling K. Brown.
Boseman, who has had great success playing real-life figures Jackie Robinson in 42, James Brown in Get On Up, and Thurgood Marshall in Marshall before stepping into the role of T'Challa, hasn't done many comedic roles. It will be fun to see him in a live sketch comedy format.
This will also be Cardi B's first time on the series.
Saturday Night Live made the announcement on their Twitter account during the airing of last night's episode with host Bill Hader.