A little more than a year after Gimlet Pictures and Blumhouse Television announced they were looking to bring writer and director Aaron Mark's podcast The Horror of Dolores Roach to series, the project has found a home at Amazon. Deadline Hollywood reports that a virtual writers' room is being set-up with Dara Resnik (Apple's Home Before Dark) joining the adaptation as showrunner and will work alongside Mark, who will pen the series adaptation and co-executive produce. The original fictional podcast was based on Mark's one-woman play Empanada Loca, written especially for Daphne Rubin-Vega, who is credited by Mark as having had a major influence on establishing the main character. Gimlet Pictures' Chris Giliberti and Justin McGoldrick serve as executive producers alongside Blumhouse TV's Jason Blum, Marci Wiseman, and Jeremy Gold, with Rubin-Vega serving as a consulting producer. First airing in 2018 and consisting of 13 episodes, here's a look at the official logline for the audio drama.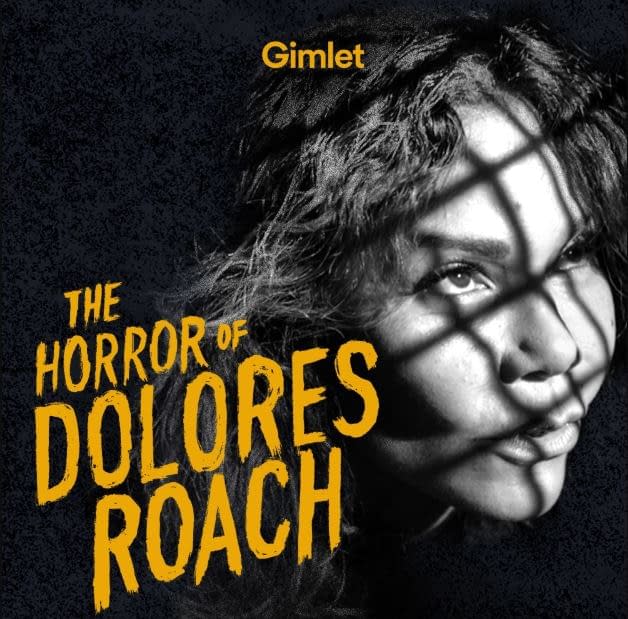 A scripted fiction podcast from Gimlet, The Horror of Dolores Roach stars Daphne Rubin-Vega and Bobby Cannavale. After sixteen years in prison, the indomitable Dolores Roach returns to a New York City neighborhood that has changed drastically in her absence. Her boyfriend missing, her family long gone, Dolores is recognized only by an old stoner friend, Luis, who gives Dolores room and board and lets her give massages for cash in the basement apartment under his dilapidated empanada shop.

When the promise of her newfound stability is quickly threatened, "Magic Hands Dolores" is driven to extremes to survive. Now in hiding, Dolores recounts her grotesque tale of Eat or Be Eaten, her macabre urban legend of love, betrayal, weed, gentrification, cannibalism, and survival of the fittest. The Horror of Dolores Roach is written and directed by Aaron Mark.
Deadline Hollywood (exclusive)
Enjoyed this article? Share it!