Bob's Burgers, Adventure Time & More: Top 5 Animated Halloween Treats
One of the many great aspects of the Halloween season is that it comes with some iconic episodes from animated television shows. Any animated episode can, and have, premiered some spooky and often hilarious content in October from year to year, but not all stick with us. There are certain storylines that we go back to again and again. Here are our top 5 episodes that make it on our list of animated shows with Halloween themes that we continue to love year after year, from Over the Garden Wall, Bob's Burgers, and The Simpsons, to Spongebob Squarepants and Adventure Time.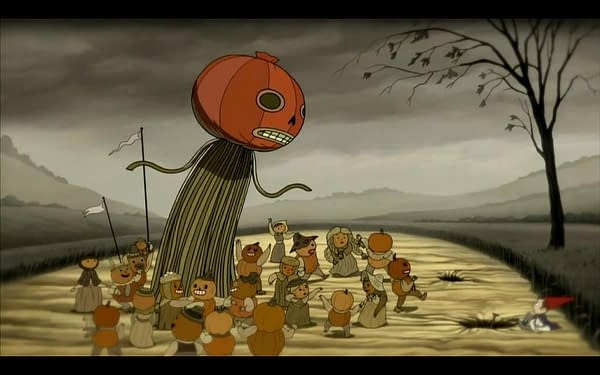 "Over The Garden Wall"
This short-lived show induces a wave of autumn euphoria throughout each short episode. The whole series is included due to the shortness of episodes and the fact it only had one season, it became more like a limited series in the end. Following the two main characters, followed by a female bluebird, later on, brothers explore the forest while attempting to find a way back home. Not much is revealed initially, but the story is built upon in spooky and heartfelt ways that will make this an annual viewing for anyone.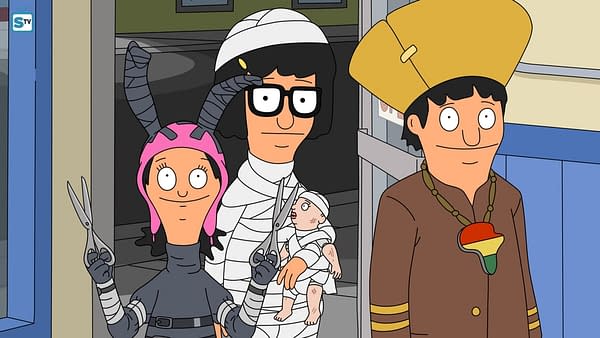 "Bob's Burgers" Season 3 Episode 2: "Full Bars"
It's a difficult decision when looking through this show to pull out a favorite Halloween-themed episode to say is best, but there is an early one that does it well. The Belcher kids go out trick 'r treating across town in a fancy neighborhood for the elusive "full bars" being given out by wealthy homeowners. Meanwhile, Lina and Bob attend Teddy's Halloween party and seek to leave until Teddy's pet turns up deceased and an investigation ensues. Not only are there iconic lines, but iconic costumes as well.
"The Simpsons Treehouse of Horror V"
If there is an animated show known for spooky episodes, it would be The Simpson's and their yearly Treehouse of Horror special. Specifically, the one being referred to in this list is one that does a parody of The Shining from a crazed Homer acting like Jack Torrance and Marge being a perfect parody of Wendy, Jack's wife. Although it is an early attempt in the series at placing itself as a Halloween staple, it does so with flying colors and dedicated fans.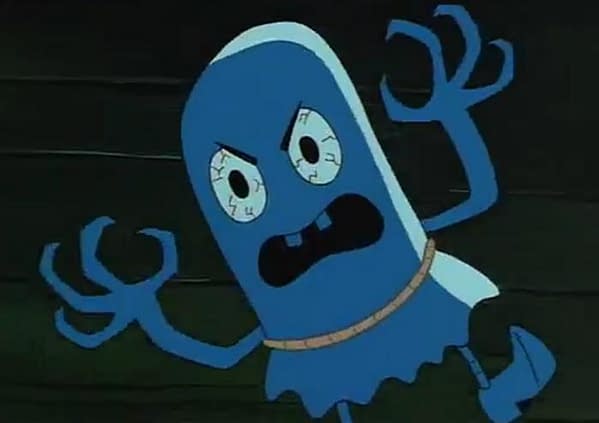 "SpongeBob SquarePants" Season 1 Episode 13a "Scaredy Pants"
The pineapple under the sea influenced the childhood of many people, such as myself, but there's always an episode here or there that sticks with us from the series. We join SpongeBob and a Halloween party that brings around a character many remember to this day, the Flying Dutchman. It's always fun watching an episode from this beloved show, but it's even better when it's October and this specific episode comes on the screen.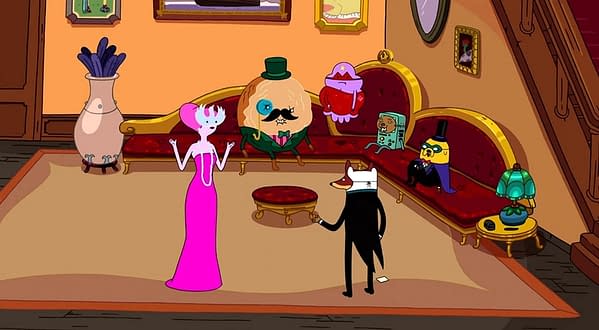 Adventure Time: Season 3 Episode 12 "The Creeps"
Jake and Finn are a lovable duo who make the series a favorite for casual viewing, but a specific Halloween episode involving a mystery is just what the spooky season ordered. In a very Clue-inspired episode, a masquerade party turns deadly and many become suspects as clues are found and riddles solved. The variety in character types and general love for the silly nature of a fun detective mystery is something overwhelmingly found in this episode.
One of your favorites may have not made the list, but that's ok. This is just a starter for those looking for something fun and spooky to watch, something that may bring out the child in anyone, and may do so just in time for Halloween. Let us know any of your favorite episodes from animated television shows that had Halloween specials you loved!