Butch Gilzean: A Reason Gotham Fans Should Be Thankful
If you'd have told me in the first season of Gotham that Butch Gilzean (Drew Powell) was going to be one of the best characters on the series, I probably would've laughed. Either that, or I'd have asked, "Which one is Butch?"
The character was a somewhat dim-witted sidekick and henchman for Fish Mooney (Jada Pinkett Smith). We meet him in an alley with Oswald Cobblepot (Robin Lord Taylor) as they're beating up one of the underlings when Jim Gordon (Ben McKenzie) arrives. It's obvious Butch is in charge of those men, but Fish is the boss, and he's very loyal. Then Butch was brainwashed by Victor Zsasz (Anthony Carrigan) to work for Penguin, who eventually cut off his hand and sent him to work undercover with the Galavans. There, he falls in love with Tabitha (Jessica Lucas) and she with him. He would go on to betray Penguin and work with Tabitha and Barbara Kean (Erin Richards) while ruling Gotham's underworld for a while. He and Tabitha are then tortured by Edward Nygma (Cory Michael Smith), who chops off Tabitha's hand to match Butch. And then he and Tabith try to betray Barbara, who ends up shooting him in the head. Once again, you'd think this would be the end of Butch. A very loyal, not incredibly bright, but overall a good guy for a bad guy. So long Butch… and yes, it is the end of Butch, but we discover at the end of season three that his name wasn't really Butch, but rather Cyrus Gold. And he wasn't dead — just in a coma. This was a huge thing for comic fans who knew the Cyrus Gold was the real name of another character… and after having his body dropped into the toxic wast in Slaughter Swamp, Butch/Cyrus rose again as Solomon Grundy. Now he's the star of an underground fight club in the Narrows where he thinks a brain-rattled Ed Nygma is his best friend and he can't remember the past other than a few flashes. Butch/Cyrus/Solomon has turned out to be one of the most flexible character in the series, changing sides whenever the writers need him to, but oddly always remaining fiercely loyal. And now as Solomon Grundy, the character opens up a whole new storyline, and that's something we should be thankful for.
Gotham airs Thursdays at 8 p.m. ET on Fox.
---
---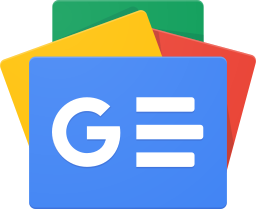 Stay up-to-date and support the site by following Bleeding Cool on Google News today!