Butterfly: Amazon, Daniel Dae Kim Teaming on BOOM! Studios Adapt
Daniel Dae Kim & Amazon are looking to adapt BOOM! Studios' Butterfly, from Arash Amel, Marguerite Bennett, Antonio Fuso, and Stefano Semeone.
---
Daniel Dae Kim will star in Butterfly, a new spy thriller series adapted from the BOOM! Studios graphic novel created by Arash Amel and written by Amel & Marguerite Bennett, with artwork from Antonio Fuso and Stefano Semeone. Amazon Studios are developing the show with Kim along with BOOM! Studios, who originally published the graphic novel work in 2015.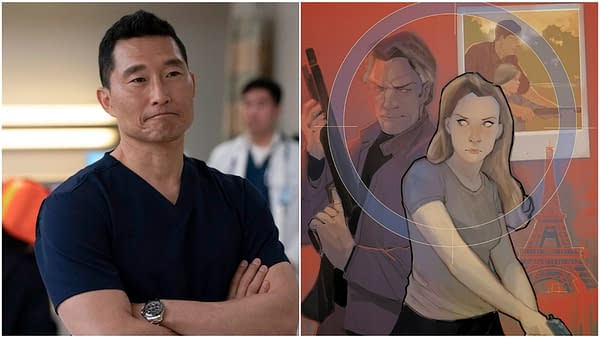 Butterfly is described as a character-driven spy thriller about "David Jung (Kim), an enigmatic, highly unpredictable former US intelligence operative living in South Korea, whose life is blown to pieces when the consequences of an impossible decision from his past come back to haunt him, and he finds himself pursued by Rebecca, a deadly, sociopathic young agent assigned to kill him." Don't you hate it when that happens? According to sources, the series would shoot in South Korea and feature both Korean and English dialogue.
Ken Woodruff, previously a writer on The Mentalist and Gotham is co-creating the series with novelist Steph Cha. Both will also serve as executive producers. Kim will executive produce via his production company 3AD with John Cheng. Stephen Christy and Ross Richie are executive producing for BOOM! Studios, with comic creator Amel executive producing via The Amel Company. Adam Yoelin will serve as co-executive producer. Amazon Studios will produce with 3AD, currently under a first-look TV deal at Amazon.
"Ken and Steph have come up with a compelling series with truly unique characters, and having it be an international story set in Korea makes it even more meaningful to me," Kim said. "With Stephen Christy, BOOM! Studios and the Amel Company, we've assembled a stellar creative team, and 3AD is proud to have this be its inaugural effort with Amazon Studios."
As Variety reported, if Butterfly gets a series order, it would be Daniel Dae Kim's first lead role in a series designed to run several seasons.